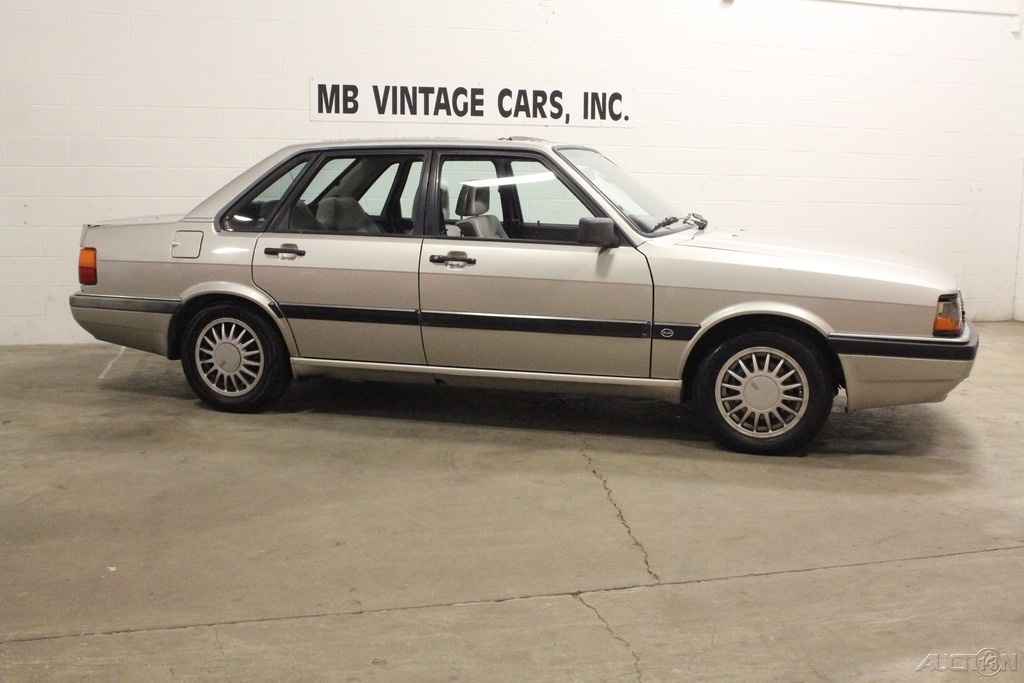 Update 1/17/19: Listed as sold for $3,400.
Update 1/2/19: Although listed as sold for $1,976, this '86 4000CS quattro has been relisted again with no reserve. At last check, the seller is looking for nearly $9,000 on their site.
In a recent post discussing my ultimate Audi garage and what sedan I'd pick, I proclaimed that I'd take a 4000 quattro over a B5 S4. To many, that's probably a strange choice. In many very measurable ways, the S4 is a superior car. It's much, much, much faster, more comfortable, quieter, more efficient, and I could even see the argument that it's more attractive. You can still buy parts for the S4 and you'll have much more 'street cred' among most enthusiasts.
I, however, am not 'most enthusiasts'. Indeed, if two people pulled up to a Cars and Coffee – one in a clean Nogaro Blue Pearl Effect S4 and one in a fairly used 4000CS quattro, I know which one I'd gravitate towards. I'd like to think I'm not alone, either. The 4000CS quattro was one of the best examples of "greater than the sum of its parts". With only 115 horsepower on tap and fairly mundane roots in an economy car, you'd be right to not expect much. But the 4000CS quattro over-delivered in just about every way thanks in no small part to a healthy dose of DNA infused from its bigger, turbocharged brother.
Early in the month I took a look at a partially restored example and concluded that you couldn't really expect more for the $4000 ask. That car has sold on, it would appear, but today another Zermatt Silver Metallic '86 has popped up. Will the same hold true?
7 Comments