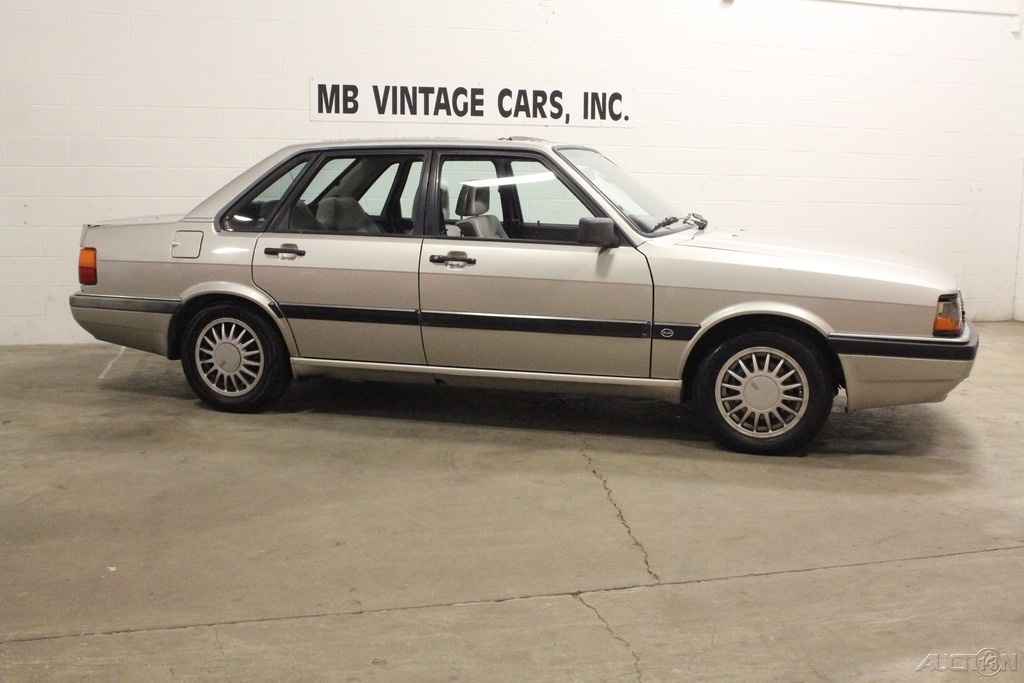 Update 1/17/19: Listed as sold for $3,400.
Update 1/2/19: Although listed as sold for $1,976, this '86 4000CS quattro has been relisted again with no reserve. At last check, the seller is looking for nearly $9,000 on their site.
In a recent post discussing my ultimate Audi garage and what sedan I'd pick, I proclaimed that I'd take a 4000 quattro over a B5 S4. To many, that's probably a strange choice. In many very measurable ways, the S4 is a superior car. It's much, much, much faster, more comfortable, quieter, more efficient, and I could even see the argument that it's more attractive. You can still buy parts for the S4 and you'll have much more 'street cred' among most enthusiasts.
I, however, am not 'most enthusiasts'. Indeed, if two people pulled up to a Cars and Coffee – one in a clean Nogaro Blue Pearl Effect S4 and one in a fairly used 4000CS quattro, I know which one I'd gravitate towards. I'd like to think I'm not alone, either. The 4000CS quattro was one of the best examples of "greater than the sum of its parts". With only 115 horsepower on tap and fairly mundane roots in an economy car, you'd be right to not expect much. But the 4000CS quattro over-delivered in just about every way thanks in no small part to a healthy dose of DNA infused from its bigger, turbocharged brother.
Early in the month I took a look at a partially restored example and concluded that you couldn't really expect more for the $4000 ask. That car has sold on, it would appear, but today another Zermatt Silver Metallic '86 has popped up. Will the same hold true?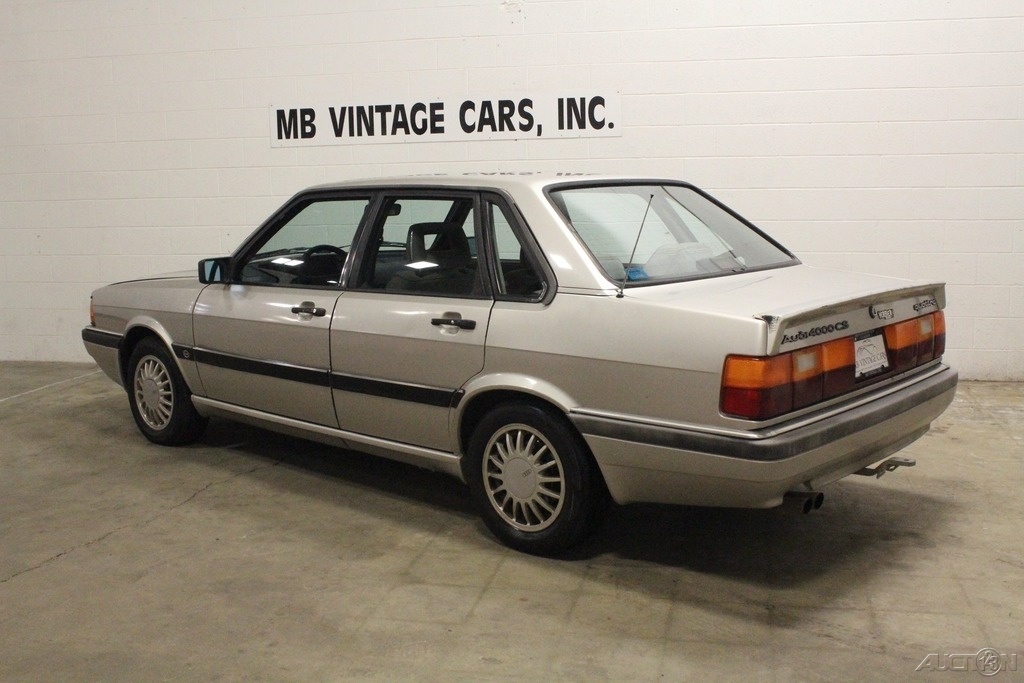 Year: 1986
Model: 4000CS quattro
VIN: WAUFB0857GA056894
Engine: 2.2 liter inline-5
Transmission: 5-speed manual
Mileage: 233,603 mi (TMU)
Price: No Reserve Auction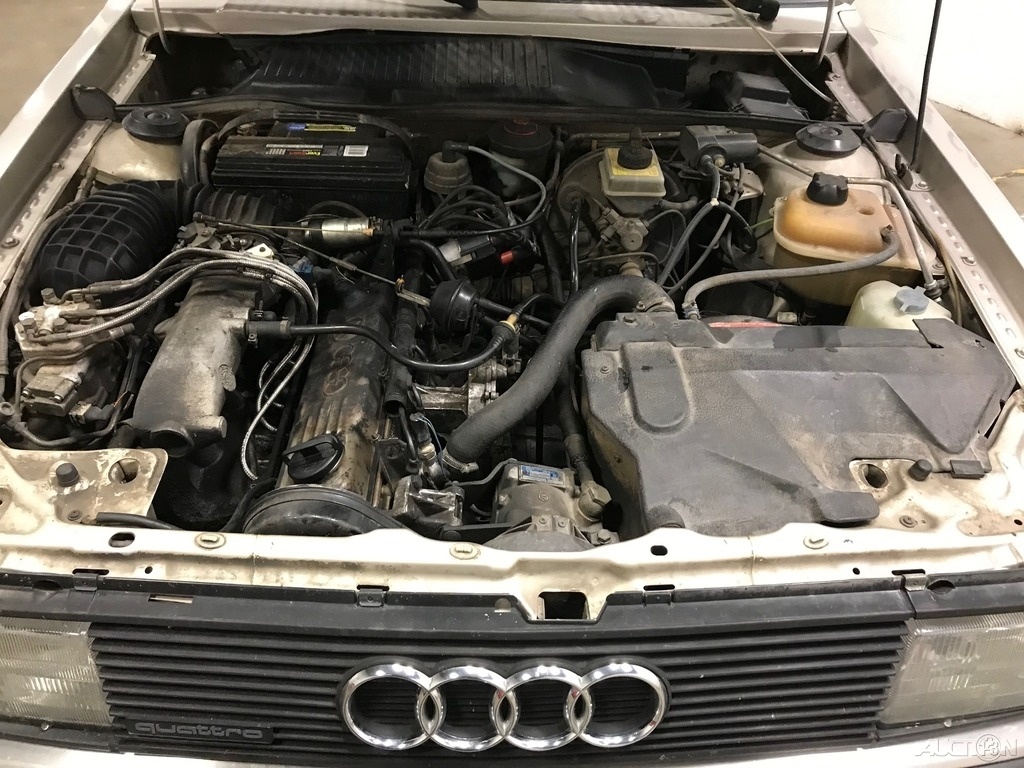 A 1986 Audi 4000 CS Quattro Sunroof Sedan. Silver with a grey interior, last owner had it for last 25 years. 233,000 miles. Good and very straight body.Extremely solid, dry Colorado car! The interior looks very good for its age. The car runs and drives well considering it has a high mileage.Typical oil leaks being high mileage. Needs new tires.Many chips on the paint.
Comes with all the books and a some records records.
An excellent original driver needing cosmetics.
We keep the right to cancel the auction anytime, the car is advertise many places beside eBay.
Any questions welcome.
Please message or call Frank Sajjad at 2166452100.
(We can help to make arrangements for worldwide shipping.)
Shipping cost to Rotterdam or Felixstowe, UK is $1,500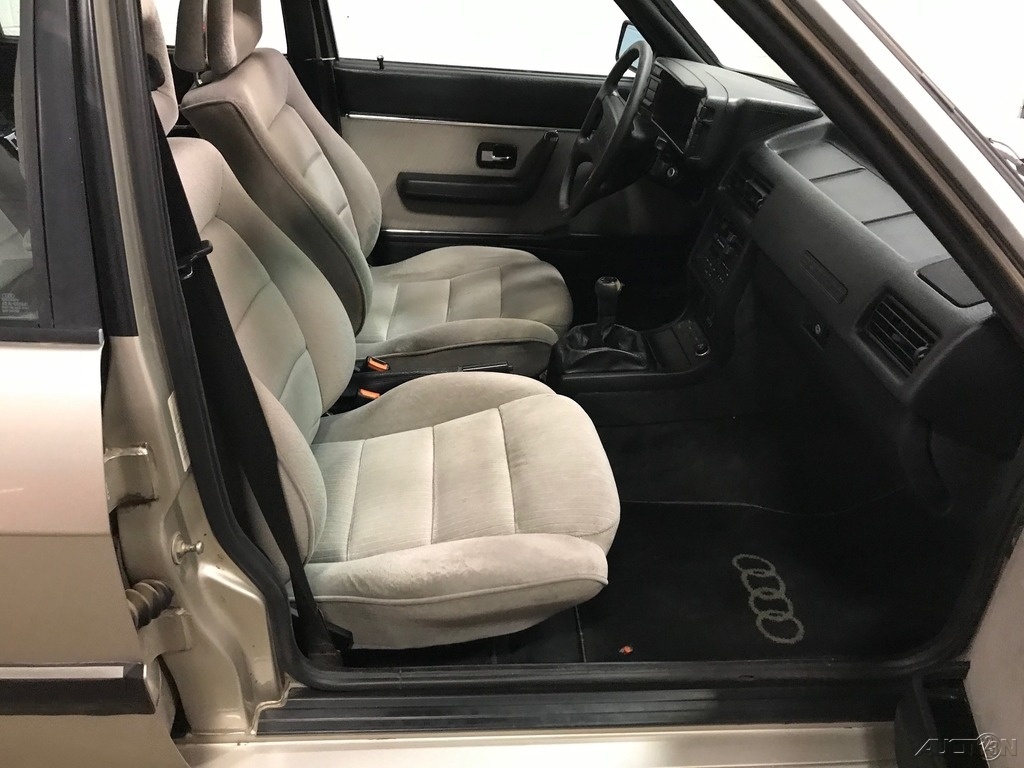 At first glance, you're probably not overly impressed by this example. Indeed, with at least 233,000 miles, this one does seem a bit more forlorn than the last 4000. This one doesn't have the more desirable (and, arguably necessary) European H1/H4 headlights, nor does it have the suspension and engine rebuild. And, I say "at least 233,000", because it does appear that someone has ticked the odometer reset mid-rollover, which almost certainly has resulted in a broken odometer. Presentation isn't outstanding, either – a day with a detailer certainly would improve this auction.
But get beyond the slightly ruined exterior, and this car does have quite a few redeeming qualities. It comes with some records of service, for example. And while it's not perfectly pristine, it does appear to be very original. It also has a bunch of NLA parts like the front reflectors, grills, and even a set of floor mats. Further, when you look past the chips and broken corner lights and rocker, what remains is actually quite clean. Underneath shows very little rust, and the same goes for the body panels minus under the rear lights. Even the original rear badges retain their silver paint top coat, missing on many these days and irreplaceable at this point. Obviously it needs some work – a strategic repaint of the hood, bumpers and rear spoiler would drastically improve the look, and replacement of the lights is easy enough. Then you've got a great driver candidate of a classic chassis, and in this case the auction is a no reserve format. Currently bidding is only $1,600, and I'd expect this one to top out around $2,700-$3,000 depending on who's in the room. In all, a very affordable classic!
-Carter