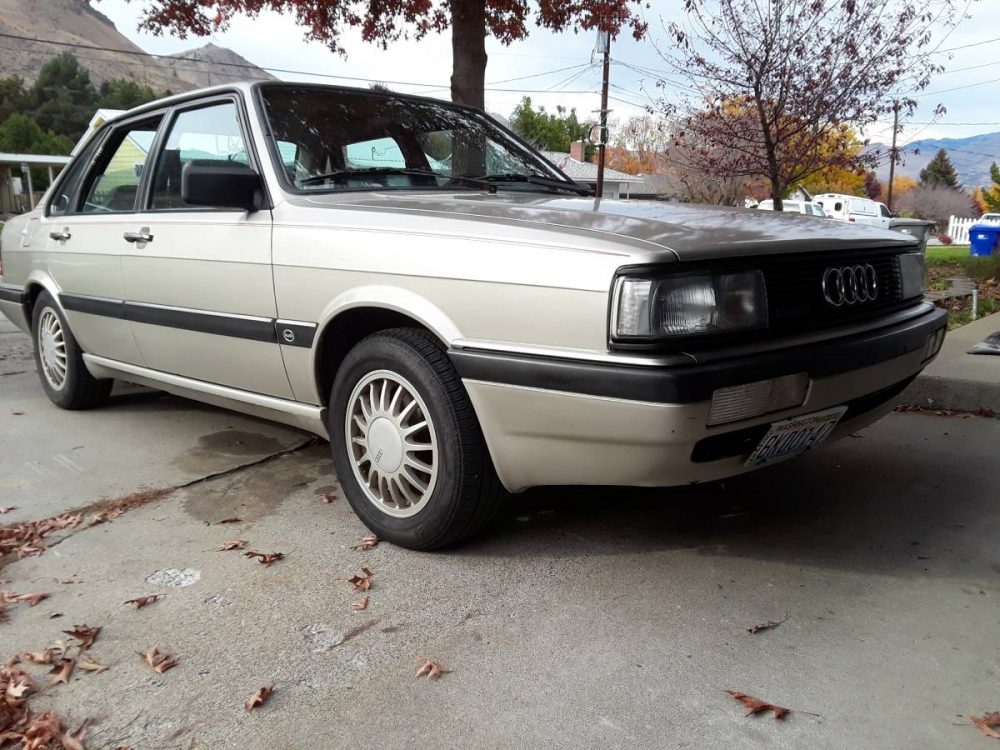 While it hasn't been particularly long since I looked at a B2 – either in Coupe GT or in 4000S form – it has been a bit since we saw a nice example of the fan-favorite 4000 quattro. In fact, it's been over a year since I looked at the last late-build 4000CS quattro.
Such is the marketplace at this point. The newest example is on the verge of being 32 years old and, frankly, not many have lived glamorous lives. Despite this, they are resilient. I was reminded to the 4000CS quattro when I watched a recent Motorweek featuring the then-new 325ix. While admittedly the E30 packed more power than Audi's traditional normally aspirated inline-5, to me the 4000 still holds greater appeal and was better in its execution of a reliable all-weather sedan. I won't go through everything that made these cars special as I have done several times, but if you're interested you can read about the early or late models by clicking.
Today, both the ix and quattro models are few and far-between. Audi originally sold about 4,000 each model year of the 4-year run of the democratized all-wheel drive system shared with its very rare Quattro brethren, but at a cut-rate price and with exceptionally low residual value (I bought mine at 9 years old with under 100,000 miles for only 10% of its original sticker price), there just aren't a lot of good ones remaining. Here's one: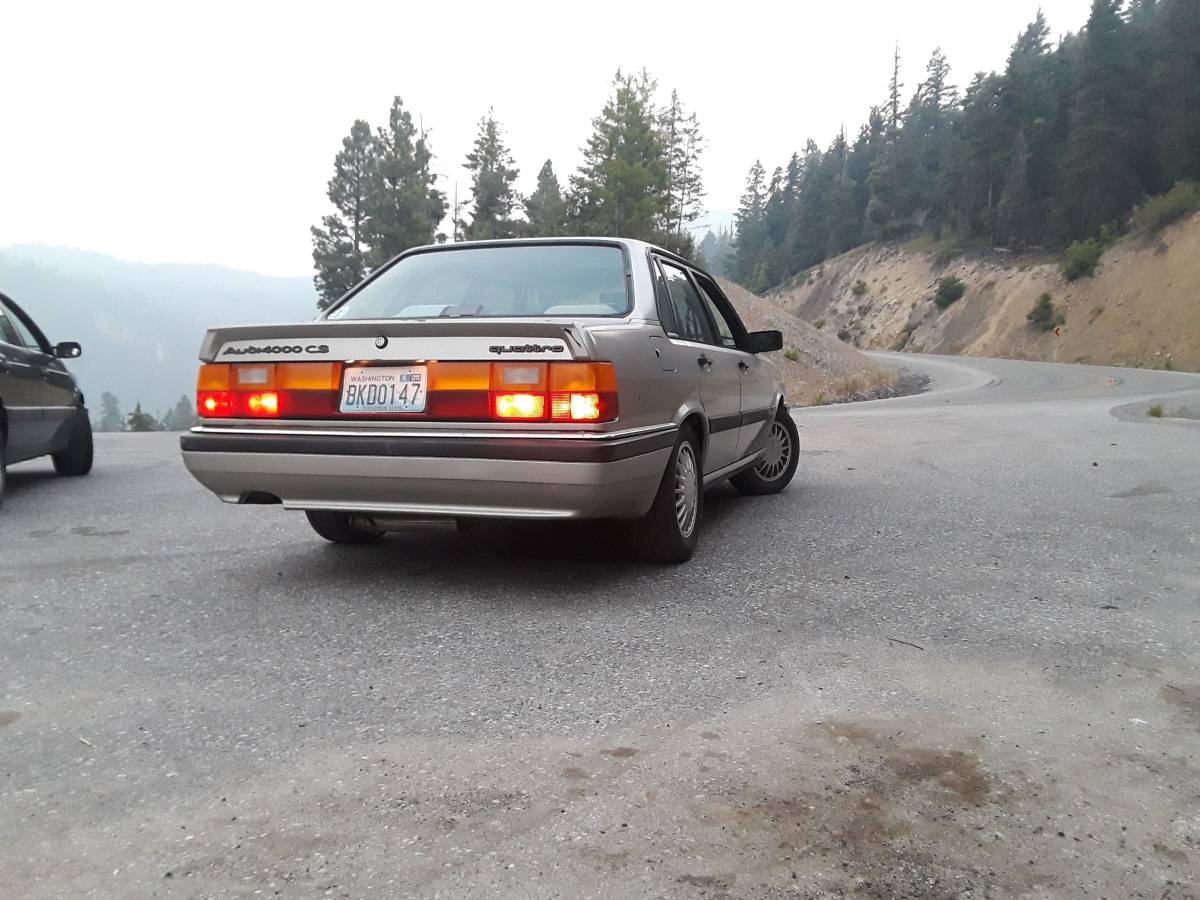 Year: 1986
Model: 4000CS quattro
VIN: Not Listed
Engine: 2.2 liter inline-5
Transmission: 5-speed manual
Mileage: 180,000 mi
Price: $4,000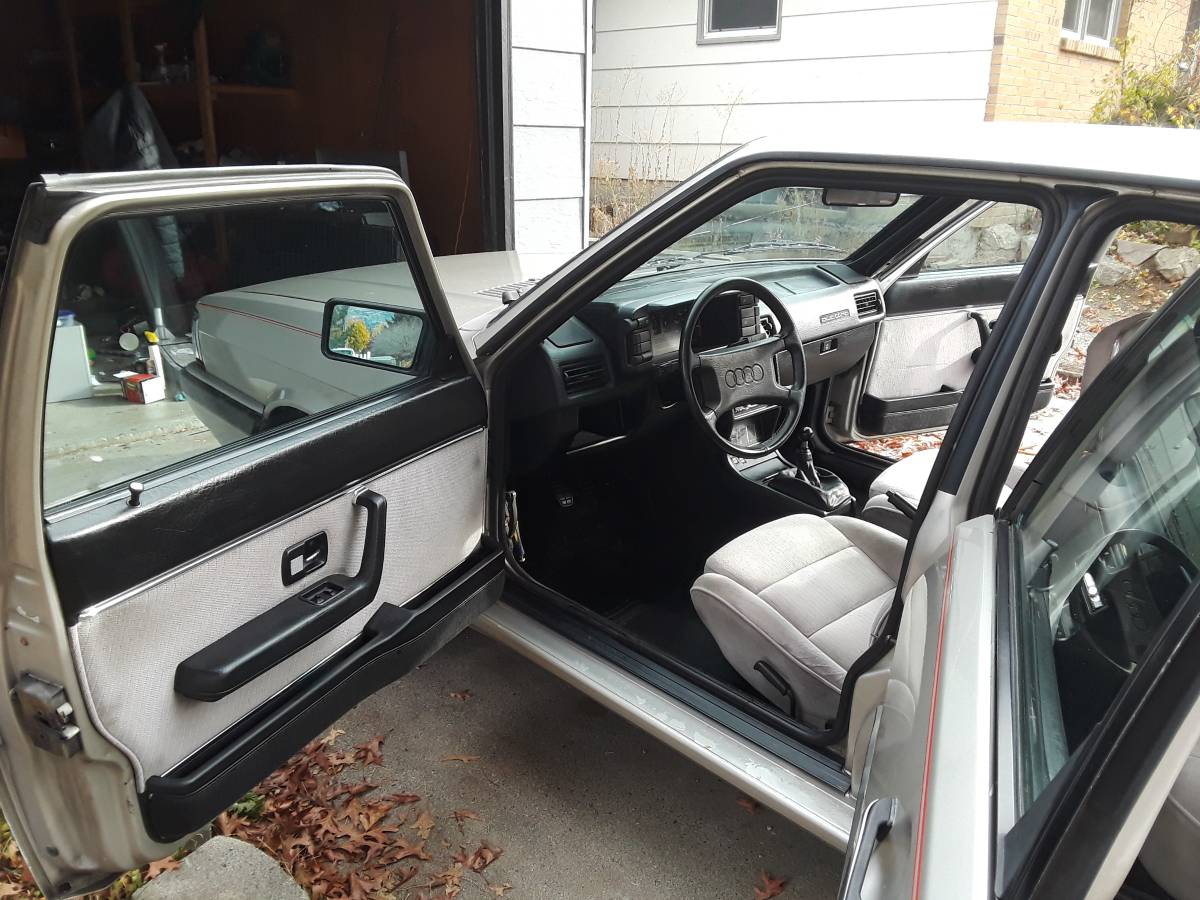 On the market is my 1986 audi 4000cs Quattro. 5,000 miles on rebuilt head and bottom end received rings, bearings and seals. Yes! The Head received new valve guides. 3 angle valve job, ports and manifolds matched to gaskets. All new vaccum lines. All motor mounts, transmission mounts, and differential mounts have been upgraded with 034 motorsport street density mounts. Strut bearings have also been upgraded with 034 density line bushings. Sway bar bushings are 034 high density as well. All control arms, control arm bushings, tie rod ends, and ball joints have recently been replaced. New tires and dead on alignment. 034 silicone radiator hoses. New Water pump, timing belt, clutch slave cylinder and clutch line. Rebuilt cv axles in front. New Bosch fuel pump and filter. New driveshaft support bearing and bushing. New Sachs clutch and pressure plate (of course pilot bearing and t/o bearing replaced as well as input shaft seal and rear man seal) also flywheel has been lightened to 16 lbs (from 27lbs HA!) . Euro headlights with Improved wiring harness, the stock headlight wiring was known for extreme resistance and it didn't have relays. Anyways this is a rad car. 180,000 on the chassis. The interior is okay, nothing special. InRear right door does not open and rear left window does not roll down. Crack in windshield. Yeah that's it. Drives and shifts nicer and tighter than any other audi 4K out there. Challenge me.

Mk1 mk2 mk3 low mileage b2 b3 audi 90 80 200 100 a4 a6 quattro jetta golf gti mk2 b2 quantum syncro reliable Volkswagen awd locking differentials rebuilt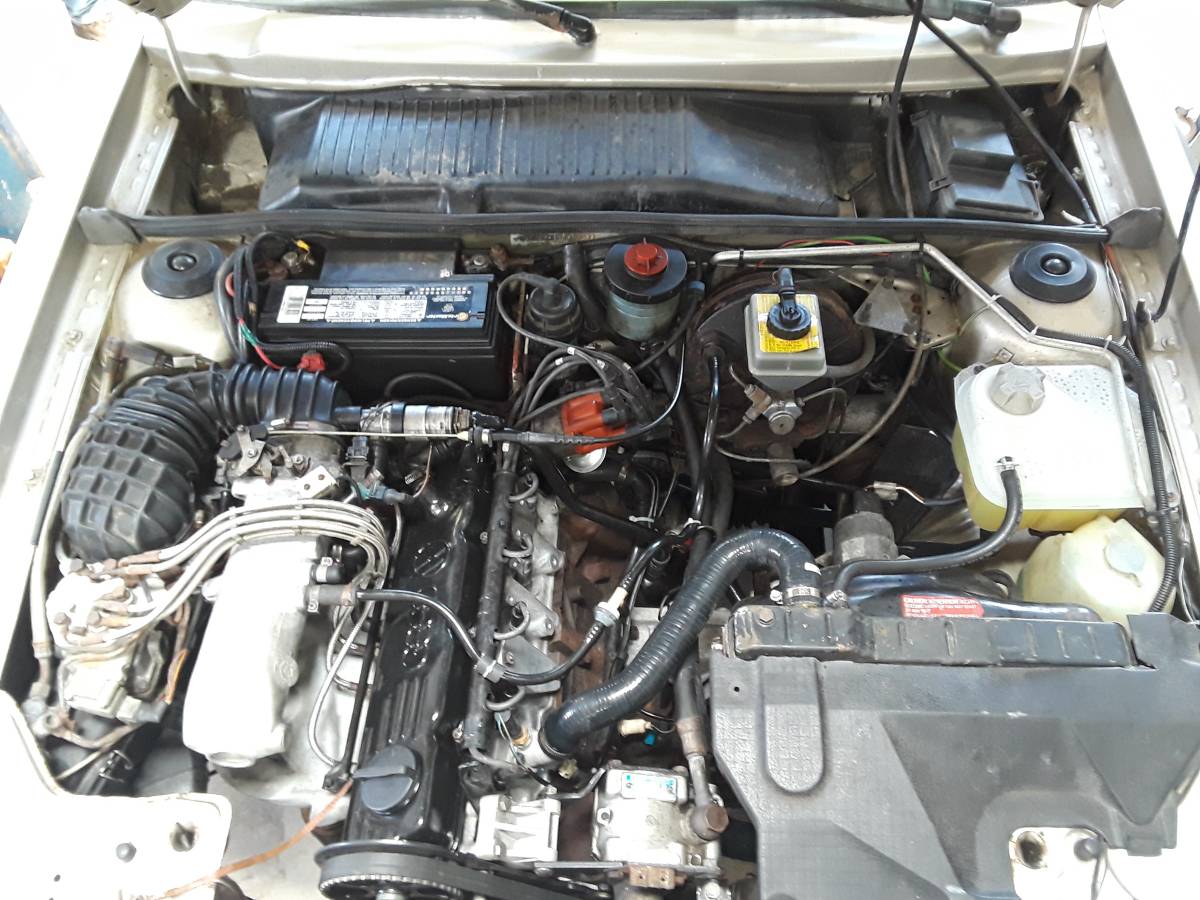 It is very unusual to find a pretty clean 4000CS quattro on the market. Although Zermatt Silver Metallic over Gray Velour is perhaps my least favorite color combination on the 4000 quattro, this car looks quite clean and retains nearly all of its original and completely NLA trim inside and out. Even more unlikely is to find one that's undergone a pretty thorough mechanical rebuild. You're quickly upside-down in value if you're selling, to be frank. Even tracking down all the parts to complete a rebuild would sap up most enthusiasts' enthusiasm. Couple that with some nice modifications, such as relayed H1/H4 Euro lights, and this one is shaping up to be a winner. But the icing on the cake is the $4,000 asking price. For argument's sake, to most B2 owners the headlights and wiring alone would be worth a quarter or more of that amount. The lightened flywheel also should help the 2.2 inline-5 JT's glacial revving tendencies. Put it all together and it's a compelling package.
Now, are there things I would have done differently? Sure. If I'm honest my first thought as I looked through the photos was "why didn't you paint the oil pan when it was all apart?". Sounds petty, I know, but were it mine I would have spent the extra effort. Of course, though, extra effort means extra time and extra money – and to be blunt you can't expect more at this asking price.
Thanks to our reader Mike for the spot!
-Carter