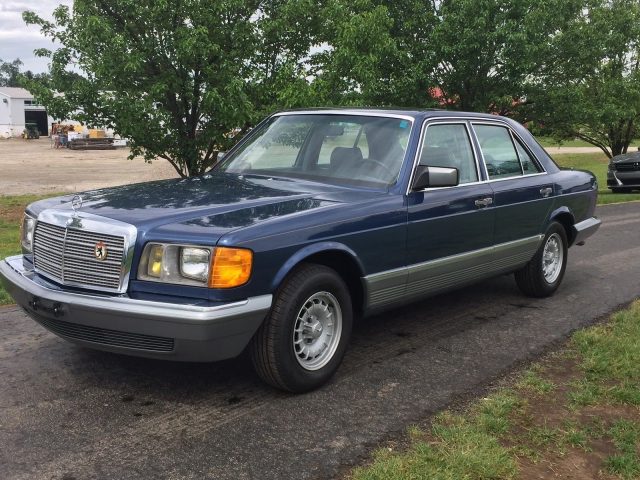 Now that we are just about done drooling over Craig's new 300SE, it's time to take a look at another W126. This 1985 380SE for sale in Kentucky offers up another shade of blue on the S-Class, the darker Nautical Blue Metallic. This one also has two extra cylinders with the M116 3.8 liter V8. Fortunately for everyone, this Gen 1 W126 has been highly cared for and shows only a hair over 45,000 miles. But are you willing to pay the price?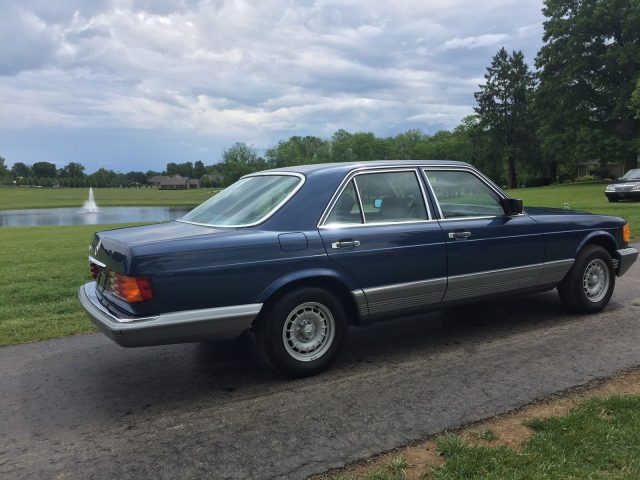 Model: 380SE
Engine: 3.8 liter V8
Transmission: 4-speed automatic
Mileage: 45,100 mi
Price: $8,900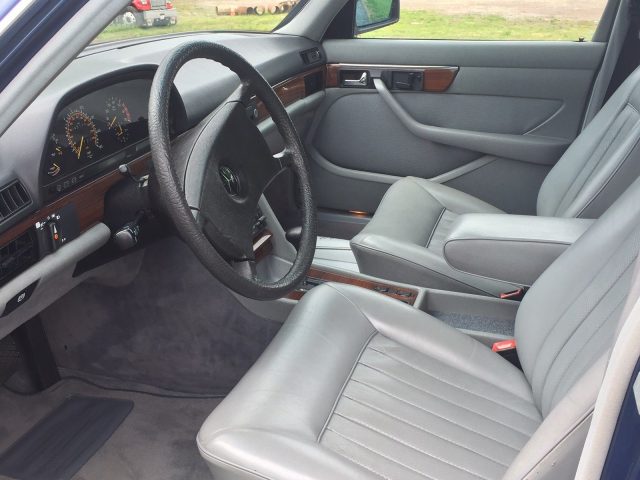 "ONE OWNER! Garage kept Only 45k Original Miles! Owner invested $6400 in upgrades recently…you will NOT find this year and mileage anywhere on the internet. Near perfect condition! Very Very minor paint chips…almost cannot see them. Trunk appears to have never been used. Leather is perfect and the overall interior is pristine. This is a one of a kind car and there is NOT anything like it on the entire internet for this year, make, and model. No fading in paint and the tires are newer. Chrome has no blemishes. Just a beautiful car. Mechanically it runs and drives like new. You will not be disappointed."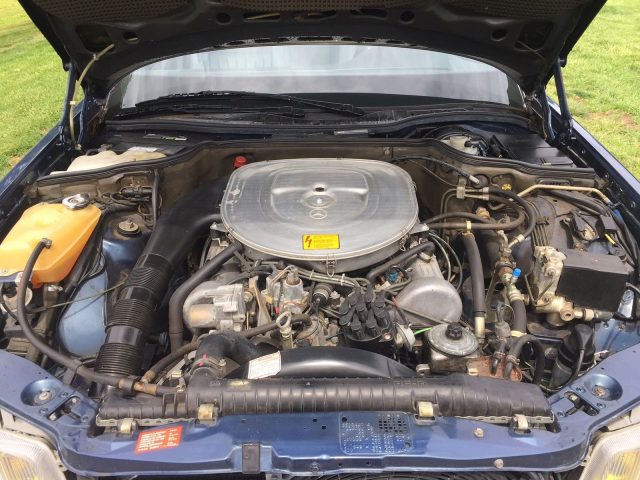 From 1980 to 1985, the 380SE was sold along side the 380SEL, 500SEL and of course the diesel 300SD in the US. In 1984, the M116 in the 380SE/L was upgraded to a dual-row timing chain to fix chain failure issues that the earlier engines suffered from. The dual-row 380SE/L only lasted until 1985 until it was replaced by the 4.2 liter V8 M117 that birthed the 420SE/L that carried on until the end of W126 production. This being a 1985 car, it's a far more desirable car in the eyes of enthusiasts and anyone who just wants to maintain these cars to go forever.
This car specifically looks to be a great example of a short wheelbase 380SE. Inside and out the car looks like a true 45,000 mile W126 should look. Another great sign that this car was cared for is that it rides on Michelin Defender tires which is the premier tire for 14-inch Mercedes wheels. (Unless you are insane and buy Michelin XWXs for $370 a tire!) People who don't care about their cars usually don't spring for the expensive Michelins when it comes to replacing their tires. The over $6,000 in recent repairs that was done in one swing is another great sign as well.
The Buy It Now on this one is set for $8,900 and while I can't argue against it, you are paying a premium for a 380SE at that price. You can probably go find a nice Gen 2 560SEL for that kind of money or find a really nice 300SD if you want to go the diesel route.
– Andrew