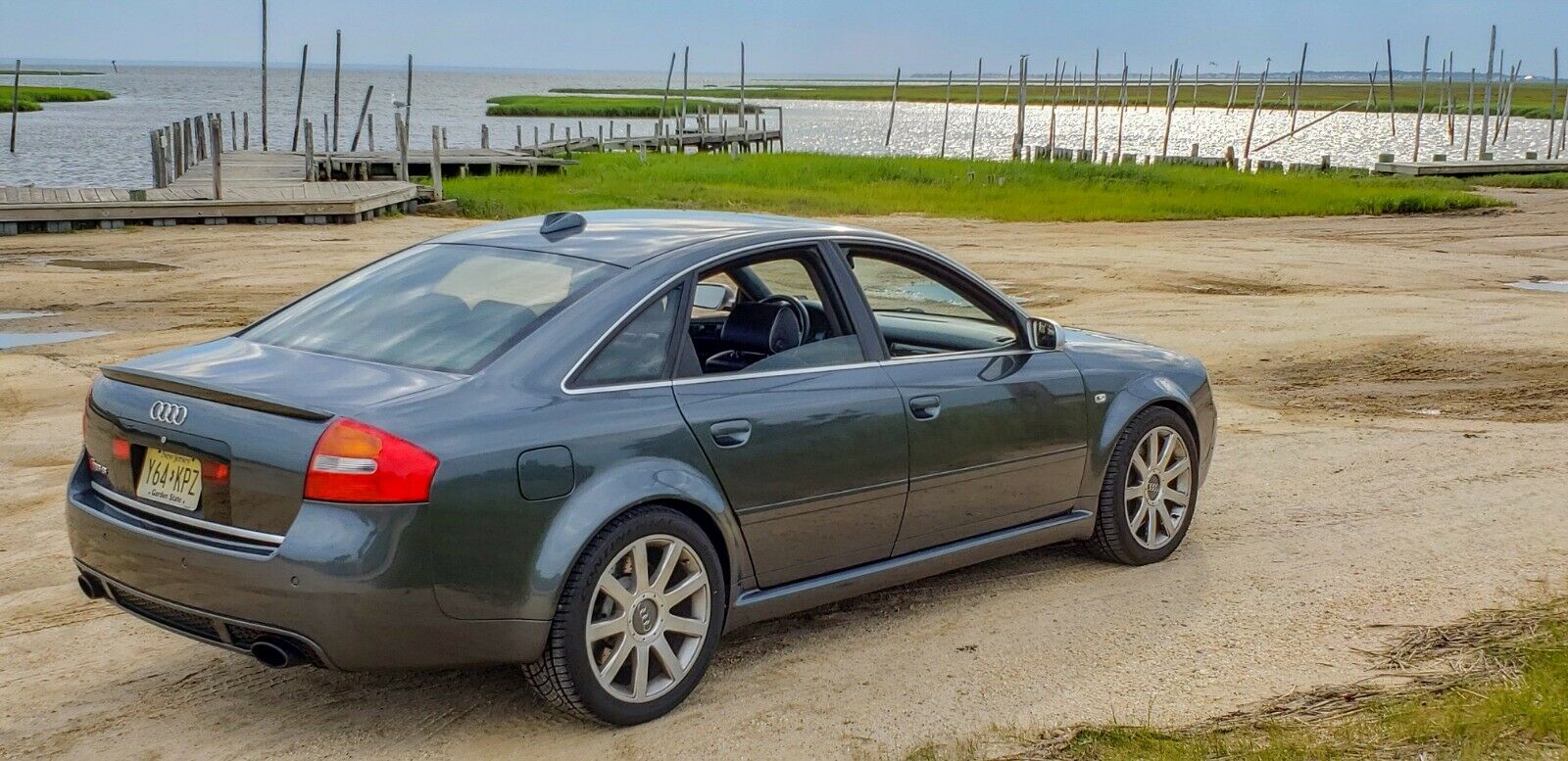 Update 7/27/19: The asking price of this RS6 6-speed is down to $20,000 today from the $28,500 original price.
From the C3 chassis we looked at the other day to the launch of the C5 was just a scant 7 years. The styling was evolutionary and instantly recognizable, but the C5 really broadened Audi's offerings in the U.S. market. Building on the success of the A4, Audi launched not only the normal sedan and wagon offerings, but the return of the S6 and introduction of new 2.7T performance models, along with the Volvo-challenging Allroad.
The pinnacle of the C5 was, of course, the twin-turbocharged all-wheel drive version you see here built by Audi's skunkworks, quattro GmbH. With assistance from VAG-owned Cosworth Engineering, the resulting BCY motor cranked out a peak 444 horsepower at 5,700 rpms and an impressive 415 lb.ft of torque between 1,950 rpms and 5,600 revs. The body, brakes, wheels and suspension were all upgraded by quattro GmbH too, with plenty of technology incorporated to transfer the power to the ground and keep the RS6 planted. Though it was saddled with an automatic transmission only and tipped the scales at a massive 4,050 lbs, the tenacious all-wheel drive, computer programming and massive power resulted in a 4.4 second 0-60 sprint, besting both the contemporary M5 and E55 AMG. The RS6 had 14.4″ front brakes, dynamic ride control, and meaty 255-section Pirelli P-Zeros to control that speed. Lowered ride height, flared sills and fenders and giant gaping intakes and exhaust along with signature honeycomb grills set the stage for how these cars have looked since.
The first RS model imported to the U.S., Audi expected to sell 860 at nearly $80,000 a pop. But they didn't. They sold more, such was the demand, with an estimated 1,200 making the journey to North America. But as with basically all complicated, fast older German cars, they're not worth what they were new, making them very tempting in the used marketplace. And there are a lot of used RS6s out there to choose from at any given time – currently, there are 10 available just on eBay. The thing is, you should avoid most of them. But not this one:
3 Comments