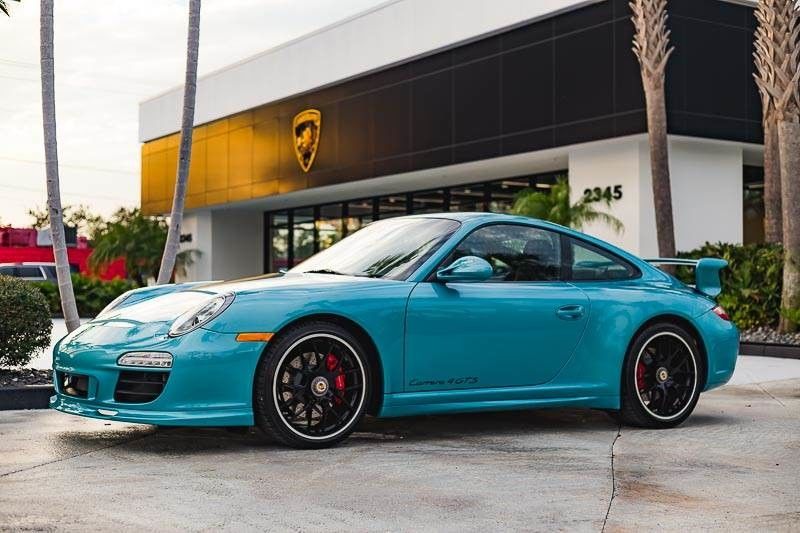 When I previously featured an Ipanema Blue Metallic 2012 Porsche 911 Carrera 4 GTS it was one of the few times I'd seen the color come up for sale. Here we have another nearly identical 911. Same year and same model though optioned slightly differently. Hilariously it is priced $1 above the asking price of the previous example I featured. It's Price is Right bidding on eBay!
Let's get to those different options because they're not insignificant. Most importantly this Carrera 4 GTS is equipped with PDK rather than a 6-speed manual. That's a big deal on the 997 GTS. We'll get to that in a moment. The other significant option is that this one came with the Aerokit Cup. It's an interesting choice that certainly provides a little more raciness to the exterior. There are a few other optional differences but other than Sports Suspension, which the other GTS had while this one does not, they are mostly minor and not much to get riled up about.
Ipanema wasn't a terribly popular color for the 997. It's why we don't see a lot of them. But bright colors seems like they are back in style on 911s so maybe it'll see a surge in popularity.