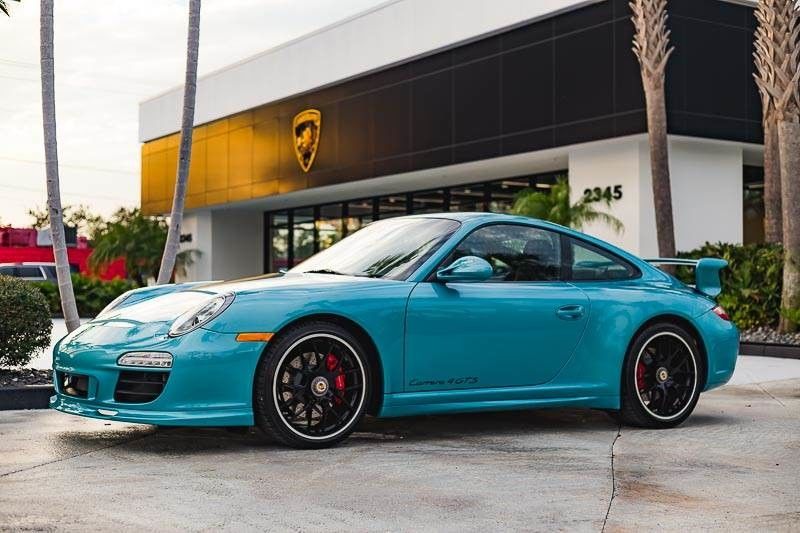 When I previously featured an Ipanema Blue Metallic 2012 Porsche 911 Carrera 4 GTS it was one of the few times I'd seen the color come up for sale. Here we have another nearly identical 911. Same year and same model though optioned slightly differently. Hilariously it is priced $1 above the asking price of the previous example I featured. It's Price is Right bidding on eBay!
Let's get to those different options because they're not insignificant. Most importantly this Carrera 4 GTS is equipped with PDK rather than a 6-speed manual. That's a big deal on the 997 GTS. We'll get to that in a moment. The other significant option is that this one came with the Aerokit Cup. It's an interesting choice that certainly provides a little more raciness to the exterior. There are a few other optional differences but other than Sports Suspension, which the other GTS had while this one does not, they are mostly minor and not much to get riled up about.
Ipanema wasn't a terribly popular color for the 997. It's why we don't see a lot of them. But bright colors seems like they are back in style on 911s so maybe it'll see a surge in popularity.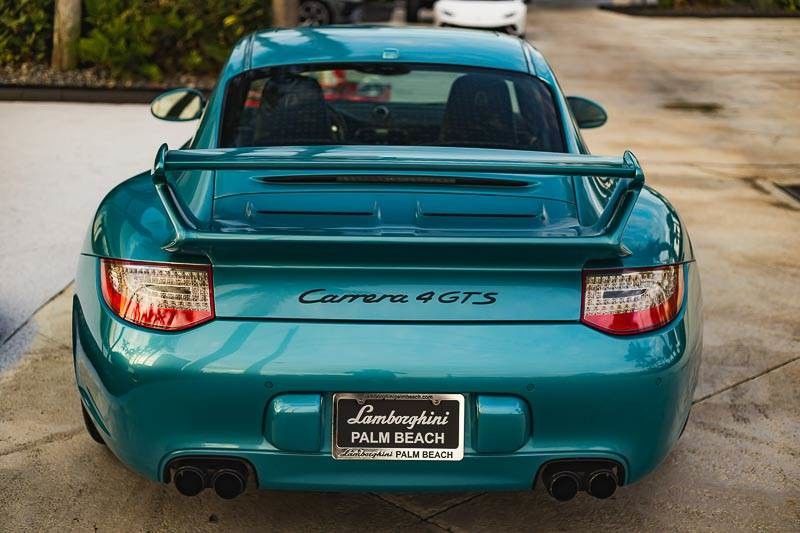 Year: 2012
Model: 911 Carrera 4 GTS
VIN: WP0AB2A93CS720912
Engine: 3.8 liter flat-6
Transmission: 7-speed automatic
Mileage: 10,255 mi
Price: $79,951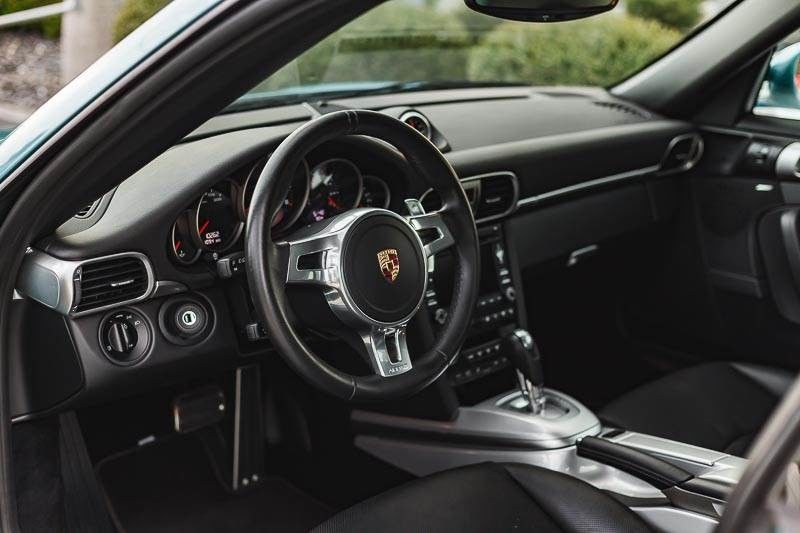 2012 Porsche 911 Carrera 4 GTS
Lamborghini Palm Beach has a wide selection of exceptional pre-owned vehicles to choose from, including this 2012 Porsche 911.

Today's luxury vehicle is not just about opulence. It's about a perfect balance of performance, comfort and attention to detail. This 2012 Porsche 911 is the perfect example of the modern luxury. Just what you've been looking for. With quality in mind, this vehicle is the perfect addition to take home.

The quintessential Porsche — This Porsche 911 997 Carrera S speaks volumes about its owner, about uncompromising individuality, a passion for driving and standards far above the ordinary.

More information about the 2012 Porsche 911:

In the world of high-end sports cars, the 911 is the most iconic choice, with over 30 years of evolution under its belt. For 2012, the design has changed, but the fundamentals are still in place: rear-mounted flat 6-cylinder engine and a precision chassis developed with handling in mind. Together, the components make for a sports car that's hard to beat both in terms of aesthetics and performance. It's arguably a capable competitor for the Aston Martin V8 Vantage, Audi R8, BMW M3 and Nissan GT-R.

This model sets itself apart with exceptional agility, top-level engine performance, and Iconic design with a fresh spin

Come join our family at Lamborghini Palm Beach, where your buying experience is most important to us.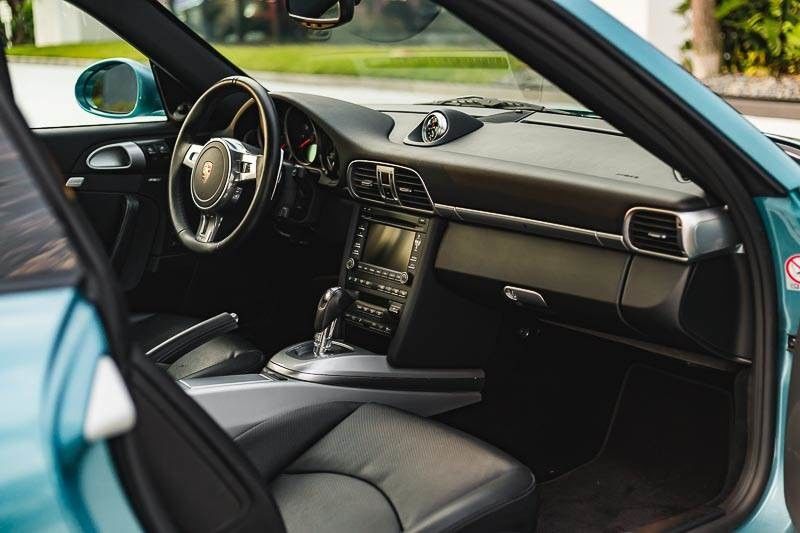 The pictures in this ad show Ipanema looking a little more vibrant than what we saw in my previous example. Having never seen one in the flesh I'm not sure which is closer to reality and most pictures I see show just as much variability. Perhaps it's the difference between sun and shade? Regardless, I think here it looks really good. It doesn't look light and somewhat washed out, but really pops the way the best of Porsche's blues have been known to do. I could do without the Aerokit, but it's a rare option for those interested in such things and it does help this GTS stand apart.
The overall condition of everything, inside and out, looks really good as we'd expect from a 911 that's only 6 years old with just over 10K miles on it. The ad text is completely pointless so you'll need to do some digging to find out its history, but hopefully there aren't any problems and what little servicing it's needed will have been performed.
Now let me get back to price. As I said this one is priced $1 above that of the manual Carrera 4 GTS I featured over the summer. The manual transmission is a big deal in a Carrera GTS and buyers have been known to pay a decent premium for it. That this GTS lacks a manual suggests to me that it's priced too high even when we factor in the lower mileage and addition of the Aerokit. It's still priced more than $50K less than when it was new and given that it's still barely used and only a few years old there is decent savings here even at this high price. But I think you can do better and if you are a fan of Ipanema Blue this could make for an excellent option.
-Rob