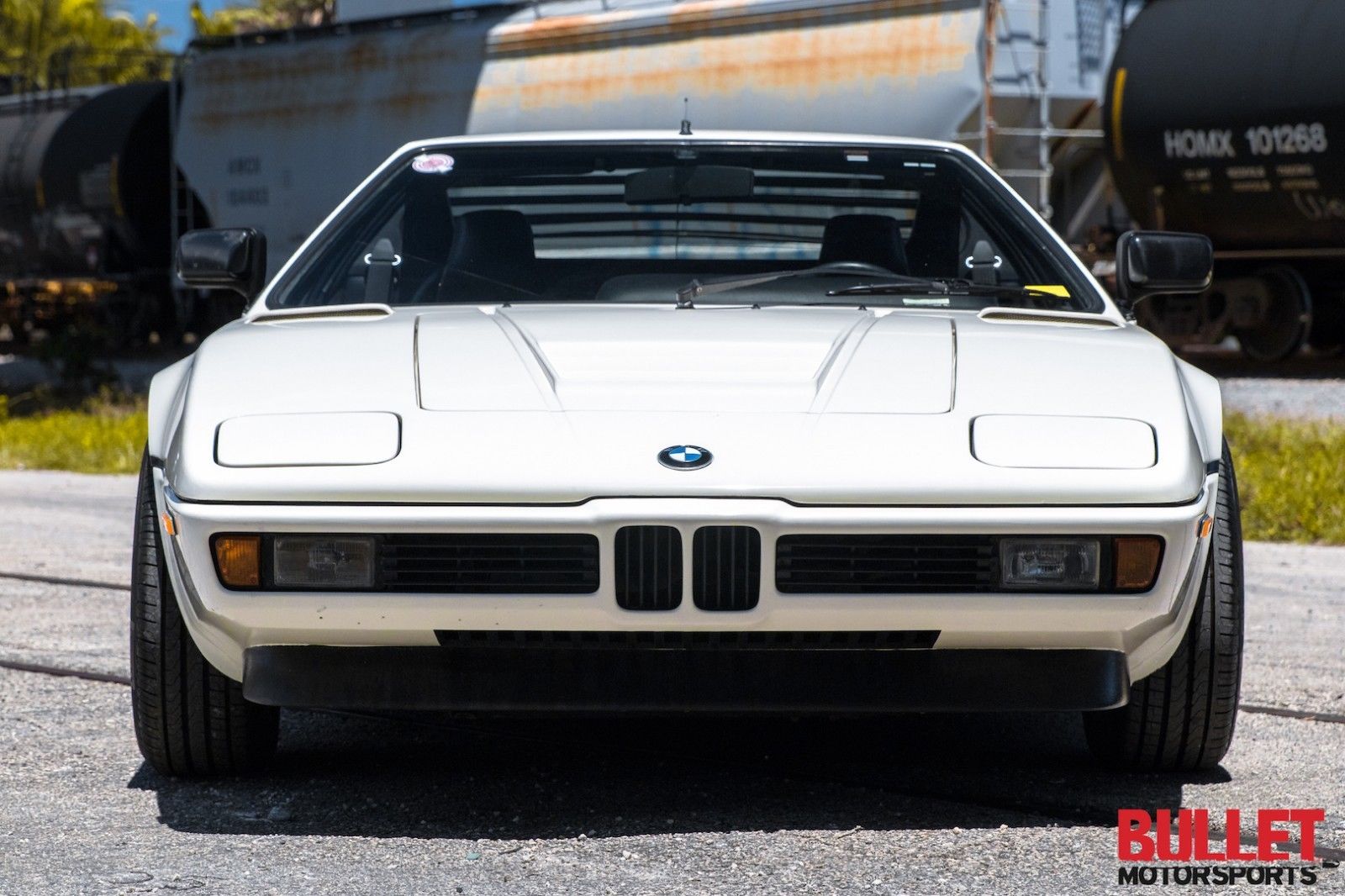 Update 1/31/2019: The seller has relisted this M1 now at $695,000 – nearly $200,000 down from last Spring, but probably still ahead of the market.
Update 7/29/18: After listing in May at $875,000, the seller has dropped the price to $725,000 – still high for the model, but not as far out of line. Will it sell this time around?
I give Audi a lot of credit for bringing the R8 to market. It took a fair amount of gall for a company best known for mid-range all-wheel drive luxury sedans to up and produce a supercar-beating mid-engine road car capable of being used year-round and every day. It's a feat nearly without precedent. Of course, I said "nearly".
That's because BMW pulled off a similar trick the best part of thirty years before Audi did it. And arguably the development of what would become BMW's fledgling Motorsports division was even more impressive than what Ingolstadt pulled off. The M1 burst onto the scene at a time of economic austerity, global oil crises and came from a company who not only didn't have a history of producing such cars, but didn't have connections to others who did (unlike Audi's corporate Lamborghini partnership).
Speaking of Lamborghini, because of BMW's lack of expertise in supercar design it was the Sant'Agata firm that was employed to produce the M1. But because of Lamborghini's lack of expertise at being…well, a company capable of producing something on a schedule, BMW engineers had to first liberate the early molds from Italy and then find someone who could produce the car. Ultimately, it was a combination of ItalDesign in Turin, Marchesi metal working in Modena to build the frames and Karosserie Baur in Stuttgart that stuck the M1 together. Though it doesn't exactly sound like a match made in heaven, and indeed the M1 was a relative sales flop, it has nonetheless grown to cult status as one of the most user-friendly supercars of the late 1970s:
3 Comments