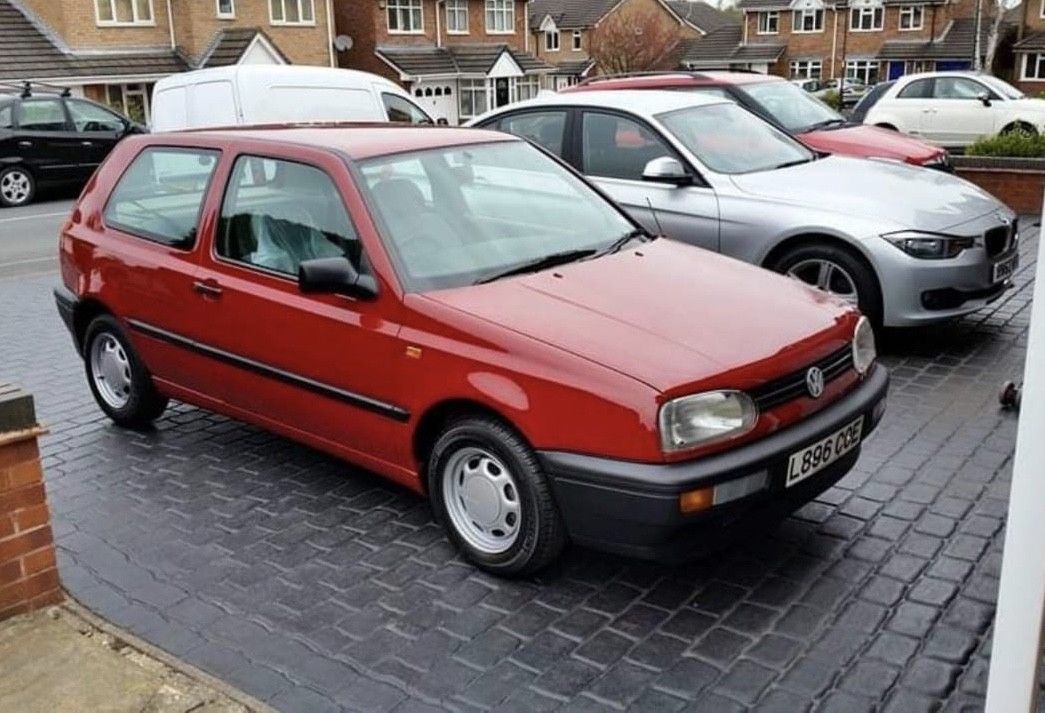 Update 3/15/19: No surprise, this Golf Ryder is down in ask from $16,500 in January to $12,500 today. Heading in the right direction….
In Tuesday's post about the GTI 20th Anniversary Edition, I mentioned that often the U.S. was left out of the special model production cycle. That was very true for the many limited editions of every generation of Golf. Of course, we did get some special Golfs – the Wolfsburg Edition being the best known, but there was also the Mk.2 Golf GT and, of course, the Harlequin, Trek and K2 models for the third generation. But with clever names like the 'Driver', 'Match' and the myriad of band-themed Mk.3 Golfs, most were left in Europe. One other model which was a bit of a head-scratcher was the 'Ryder'.
Of course, Google 'Golf Ryder' and you'll get all sorts of information about Tiger Woods. While the Driver was, like the Golf GT, a de-contented GTI, the Ryder was more confusing. In Mk.2 guise, it got the 4-headlight setup of the GTI, but little else. It had a 1.3 inline-4 barely motivating it, and came to market with steel wheels and manual everything. It did have a special diagonal stripe black interior and a sunroof, but otherwise the only thing you got were badges. They really were playing into the theme that, if you were a driver, you got the more driver-oriented 'Driver' model apparently. This was more for people who just wanted a ride in some sort of transportation.
For the third generation, the Ryder returned, but again was even a bit more confusing. Displacement was up to a stock 1.4 rated at 59 horsepower (woooooow!) and it was good for a 16.3 second 0-60 time! Gone were the GTI headlights, replaced by the standard single-chamber stock Mk.3 units. Also not present were painted bumpers, and the steel wheels no longer sported the upgraded trim rings from the Mk.2. The Ryder badges did make a reappearance, but the once standard sunroof didn't. Also not appearing as standard kit was a radio, air conditioning, cruise control, fog lights…in short, this was about as basic of a Golf as you could get. But since we didn't get them here, it's neat to check one out – and what must be the best one out there for sale has appeared in Florida:
Comments closed