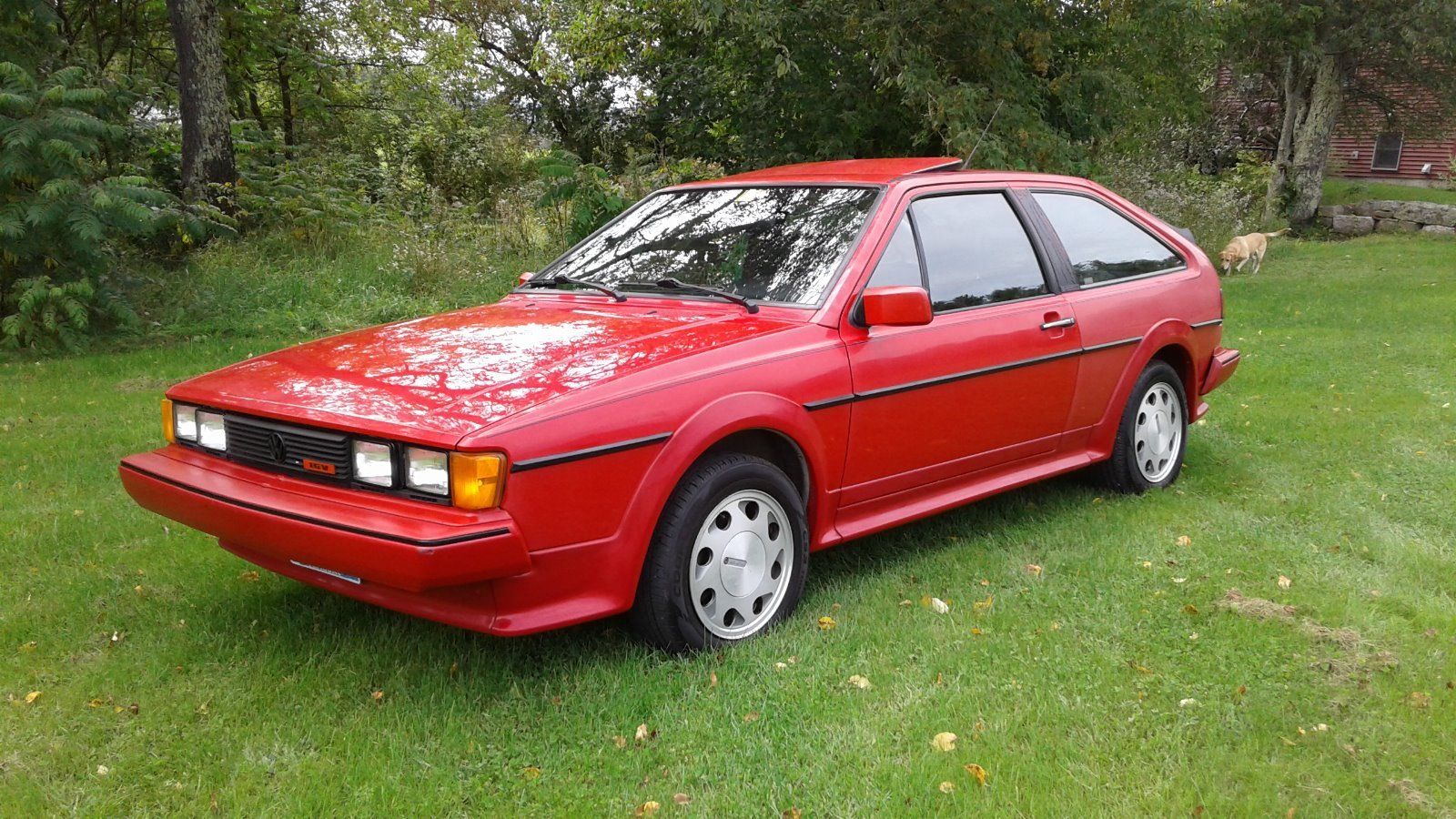 I can say with utter confidence that I'll never own a Scirocco II. Here's the weird part – I'm not exactly sure why.
It's not as though I don't appreciate the design, though how it came about is somewhat suspect. Volkswagen canned Giugiaro as the replacement designer for the exceptionally beautiful and unique first generation car, moving in-house to Karmann for the second go at the Golf-based sport coupe. The result looked suspiciously like Giugiaro's Italdesign Asso di Fiori from 1979, though – the car that became the Isuzu Impulse. Two years later, and Viola! the Scirocco II debuts from Karmann with a near identical shape. On top of that, the mechanicals continued to be based upon the first generation Golf, while the A2 series went upwards in refinement. To me, because of the short wheel base and long overhangs – especially highlighted with U.S. spec bumpers – the second-generation Scirocco has just never looked quite right. The visually similar Audi Coupe was better balanced both in design and driving characteristics, and ultimately there wasn't a huge price gap between them. A 1986 Scirocco 16V, with a few options, was yours for about $13,500 – only about $2,500 shy of the basic Coupe GT. But the performance nod went to the later 16V version of the Scirocco.
Launched in mid-1986, the U.S. bound Scirocco featured the European-market GTX lower valances, and the kit was painted in body color. The PL 1.8 liter inline-4 featured Bosch's KE-Jetronic continuous injection system and developed 123 horsepower. It introduced us to four-wheel disc brakes on a VW, as well as the signature 'Tear Drop' wheel pattern. A close ratio 5-speed manual, stiffer suspension and a revised sport interior also met you. These 16Vs were the hot VW setup in the 80s and are still treasured today, and this one looks to be fairly well sorted: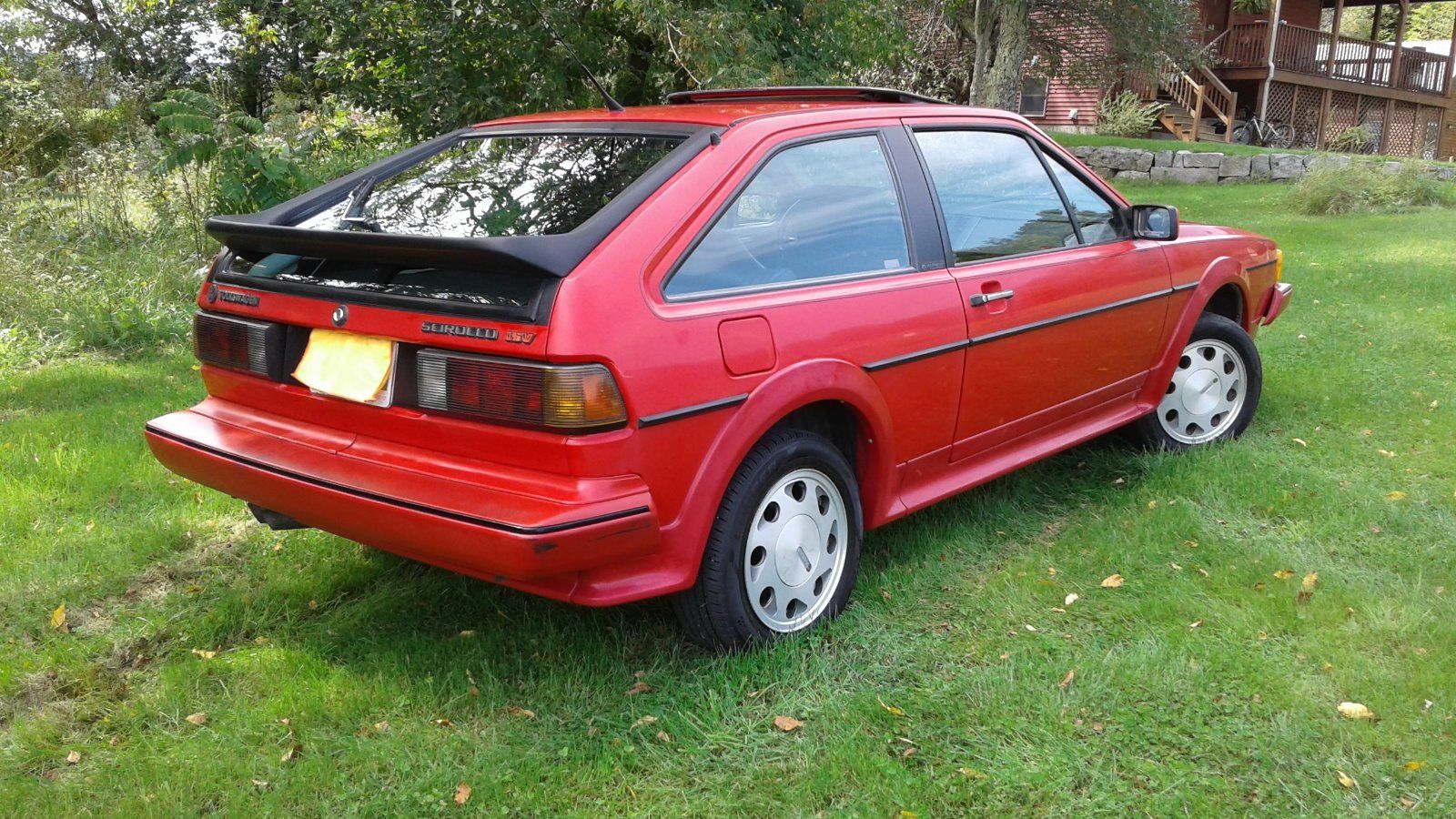 Year: 1987
Model: Scirocco 16V
Engine: 1.8 liter inline-4
Transmission: 5-speed manual
Mileage: 116,000 mi
Price: No Reserve Auction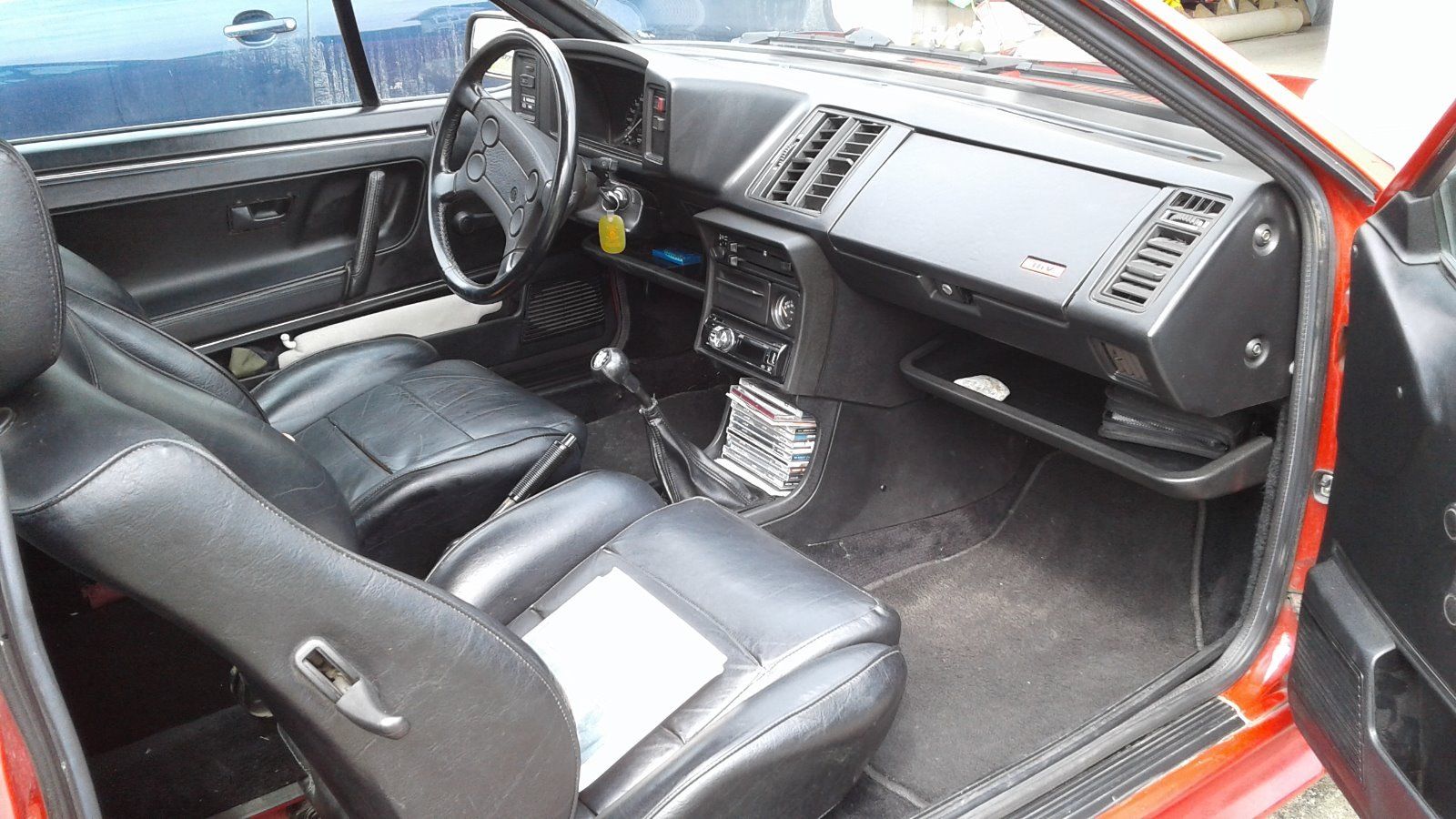 Well maintained 1987 VW Scirocco, 16-Valve. All Original & only 116,00 miles. No wobbles, or noises and excellent shape for the year. Interior is clean, Dash is Perfect. Never Driven in Winter. I'm the 5th owner, purchased in 2010. Since then I have replaced both CV joints, Headlights, Clutch Cable, Installed New CD player and New tires that have @ 5k on them!! Have a slightly raspier muffler that will go with vehicle.

Cons: Slight Blemish on Passenger front fender (have rubber bumper) and Seat stitching starting to separate slightly. Tornado Red finish is dull on one rear panel(see pic) but can be buffed out and waxed easily!

SERIOUS BIDDERS ONLY. This is a car for VW Enthusiasts and getting harder to find. Needs nothing right now and is a lot of Fun to Drive!!! I love this little beauty, hate to sell, but winter's coming and I need a 4WD Truck! It's a special vehicle if you know what you're viewing.

Thanks for looking and Happy bidding on this awesome little gem!

Original Dealer Video: https://www.youtube.com/watch?v=HSSxpeWE4ck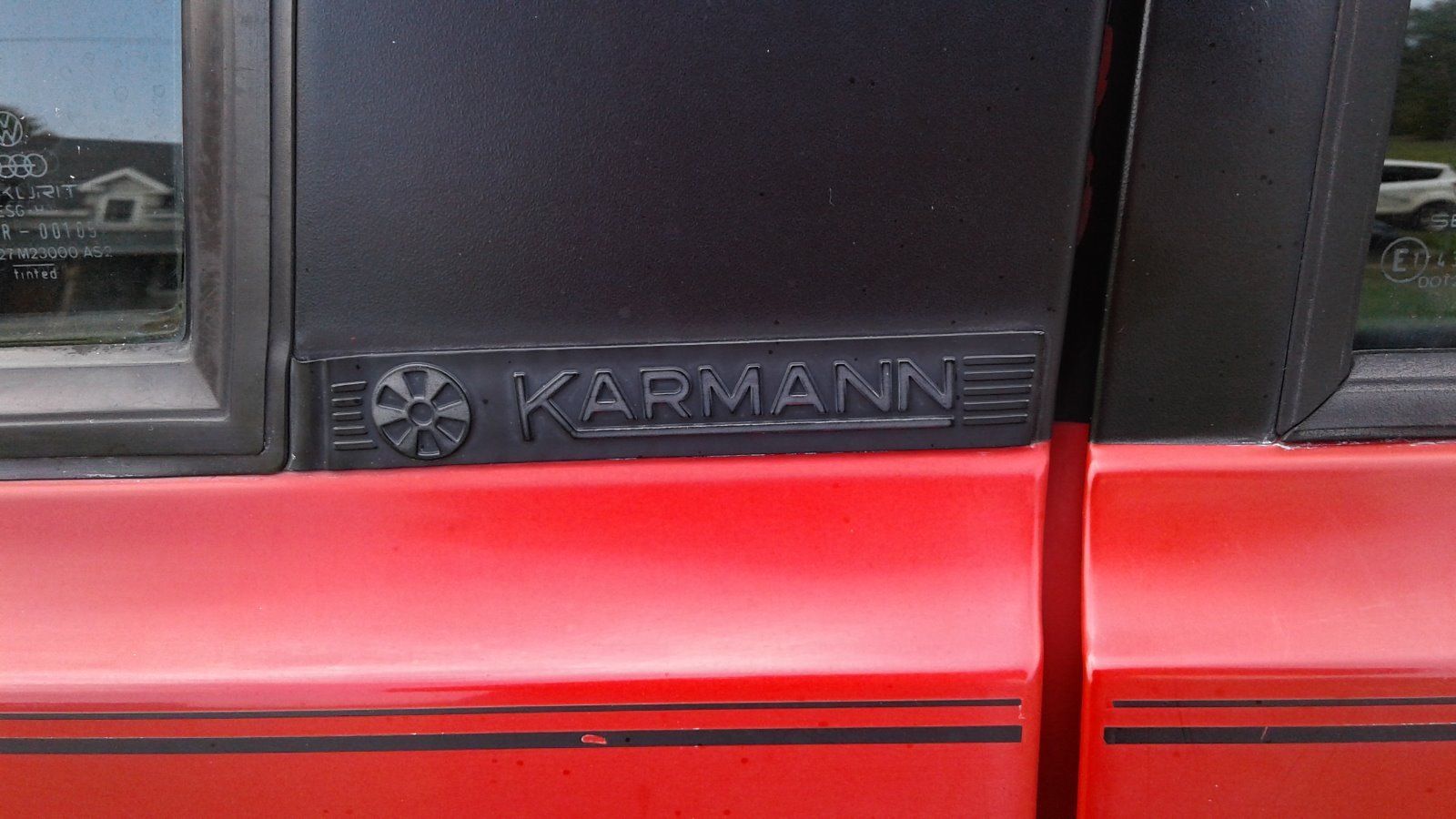 Looking at the Scirocco, I'm reminded why I'm a Golf guy. While I'd generally consider the bodykit to be a good addition to the Scirocco and the last models were the best looking of what came here for the second generation, they still look a bit clumsy and old in comparison to some other designs from the period. By 87, for example, the Audi Coupe GT – itself not a particularly fresh face – had a much more modern interior and sleeker lines outside. So, too, did most of the competition, including the GTI 16V. But it's when you get behind the wheel that the differences really rear their head; updated or not, there was no denying the chassis under the Scirocco dated to the early 1970s and felt it. It was no where near as refined as the competition, even if it was quicker. And quick it was – Road and Track clocked their at 0-60 in 7.7 seconds, though the quarter in 16.1 at 86 mph and the close ratio box ran out of revs at 125 mph. These were performance numbers that aligned with a Porsche 944, not an economy hatchback.
This one is claimed to be all original, but the discrepancy in the Tornado Red paint condition between the driver's door and rear quarter panel has me thinking there might have been a partial respray at some point. A rotary buffer could even out the paint pretty quickly and the wear is typical for the single stage red, but when one panel is shiny it's usually an indication that a bodyshop used later paint with an integrated clearcoat, or applied clear after the single stage. This one wears optional leather seats which appear above average, as does (generally speaking) the rest of the car though it is far from perfect.
Still, this one is pretty compelling. The combination of mechanical work performed, the predominantly stock condition outside of the radio, and lower miles all are capped by the appeal of a no reserve auction. Often we've seen these Sciroccos ask really high numbers without supporting condition. Right now, the bids sit at about $2,500 with a few days to go. I'd expect this one will stall between $5,000 and $6,000, but with the market the way it is I'd also not be surprised to see someone grab it, spend a few days cleaning it up and flip it for double that amount. But personally were I looking at a VW from this era, my money would still be earmarked for the GTI.
-Carter