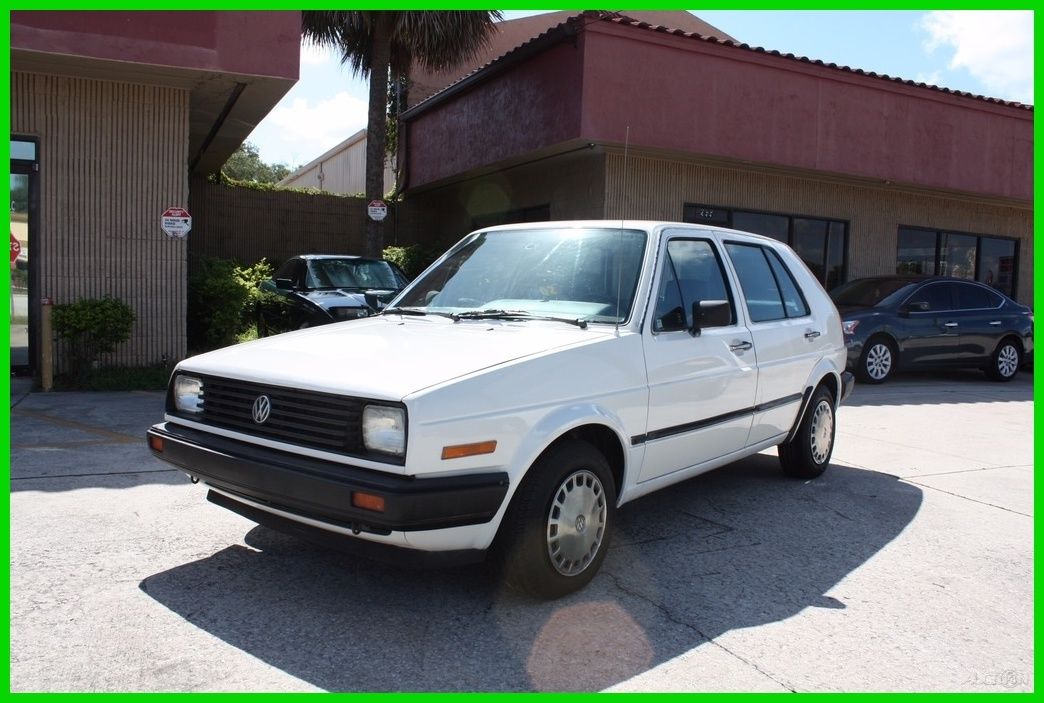 Do you ever see a car and think 'I'd love to know the story behind that one'?
I do, all the time. But something in particular caught my eye about this 1986 Golf. Well, first off, it's become rare to see a 1986 Golf anymore. The '85 and '86 model years were a bit unique, since the base and diesel models were manufactured in Westmoreland, Pennsylvania. There were minor trim differences, but the easiest way to spot them was the Rabbit-inspired sealed-beam headlight and unique grill. Unlike today's market where the Golf has gone upscale, with the launch of the A2 chassis for the U.S., the diesel Golf was the cheapest way to buy a VW – and the gas unit was only a hair more money. But they were fairly basic transportation; the 1.8 liter inline-4 GX motor was rated at 85 horsepower for adequate acceleration and fuel mileage. Interiors were basic tweed in a few colors, you had to option in things like a radio and power anything (including steering!), and they came with 13″ steel wheels. If you wanted more upscale, you either spent another $1,000 and bought a Jetta or in 1986 Volkswagen added the Wolfsburg package to make you feel a bit more special.
But this car isn't a Wolfsburg package. It's a basic Golf. So why am I interested? A few reasons. First, I had one just like it, and it was a great car all things considered. My '86 Golf was also a Westmoreland model, and quite basic. Mine had been bought new by a teacher who needed it to commute; after 10 years, she'd accrued just north of 200,000 miles on the odometer, but it still ran like a top. Yet this one, some two decades after I owned mine, has only 44,000 miles since new. That's reason number two. Reason number three is that the last time we saw a low mileage, automatic and basic Volkswagen from this period it sold for $21,000. But that was a Jetta Coupe with only an eighth of the mileage, and I doubt this one will come anywhere close despite the no reserve auction. But reason number four, and what really has me wondering what the back story is, in in the center of the dash….