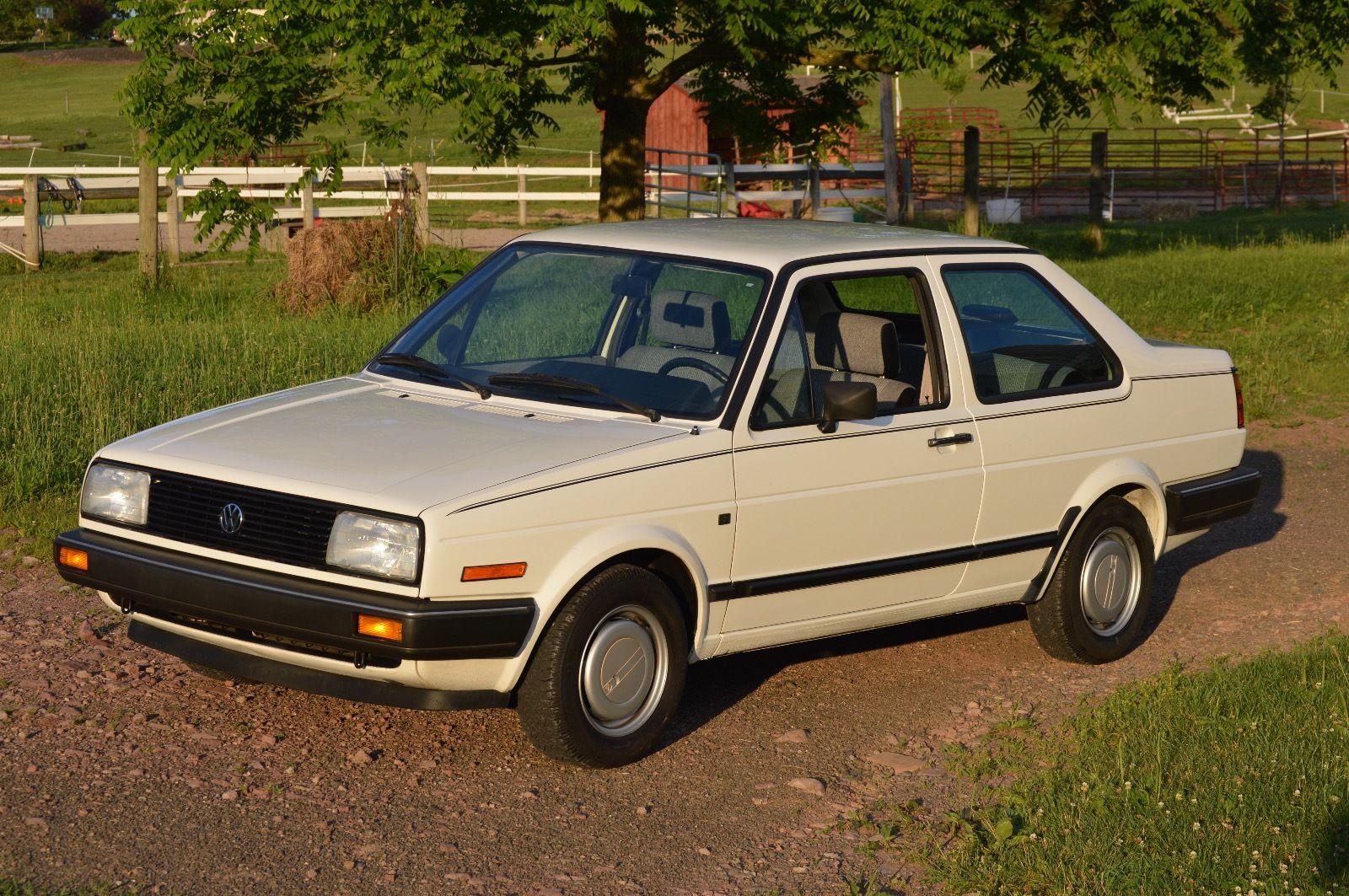 In 1987, there were quite a few Jettas to like (as Jettas go, that is). If you absolutely had to have a trunk, you could grab a turbo diesel for its last year until the 1990 Ecodiesel arrived. The "GL" trim package gave you power options like windows, mirrors, locks, and even a power antenna – remember when breaking antennas off cars was a hoodlum pastime? Your GL would even come with a ski sack! There was the new Wolfsburg Edition, which gave you all the options of the GLI without sport seats – so you got the special Pirelli P-slot wheels, deeper spoilers, and even a power bump to 105. Did I mention the GLI? For good measure, there were two that year, with the 8V bowing out to the incoming 16V model.
This car is not any of those trim levels, though. This is a plain-jane Jetta; steel wheels, the lowest power available, and manual everything (except, predictably, the transmission). So why look at it? Well, two reasons – and they both open. Oh, and it only has 5,581 miles, too.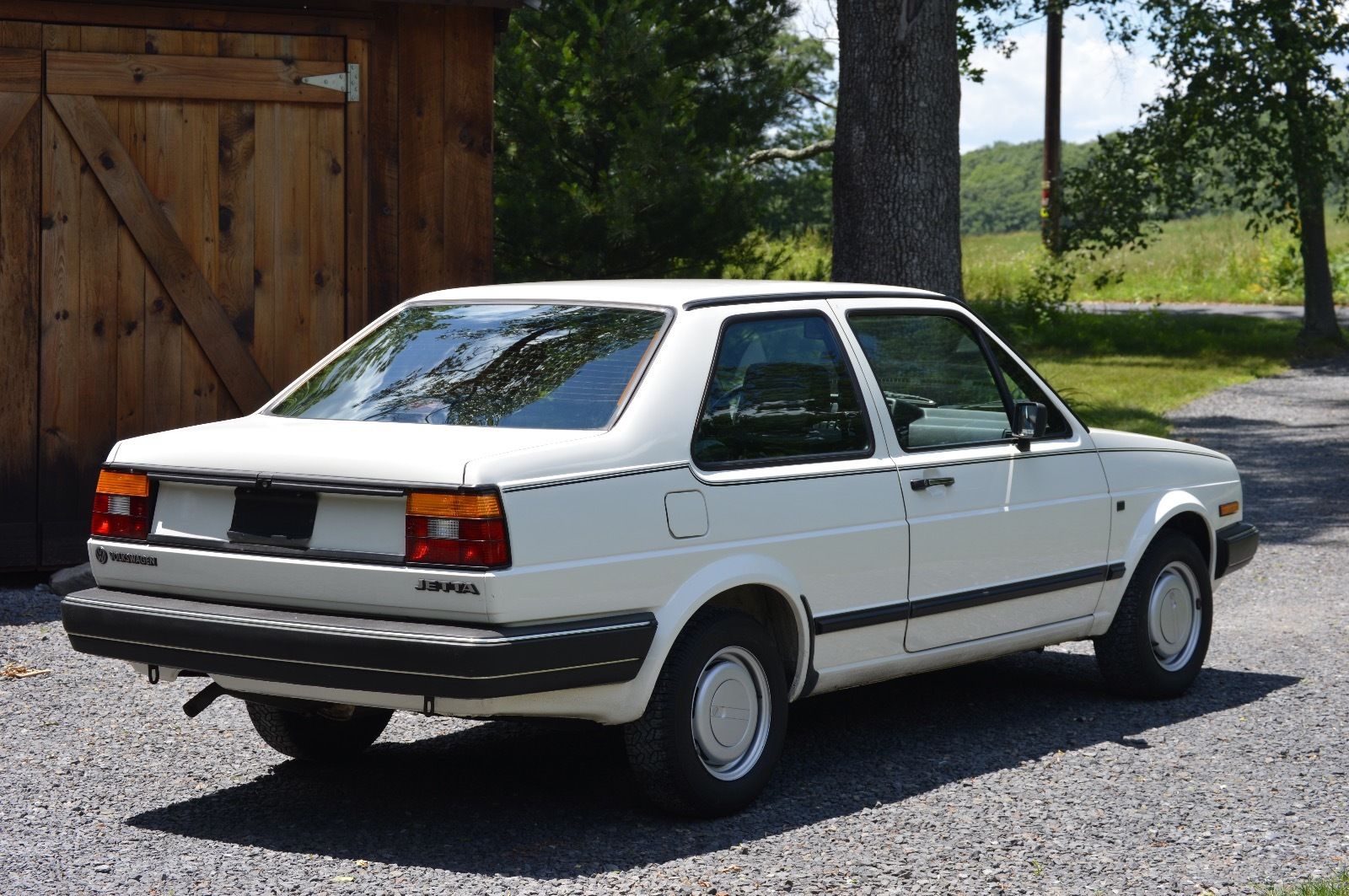 Year: 1987
Model: Jetta Coupe
Engine: 1.8 liter inline-4
Transmission: 3-speed automatic
Mileage: 5,581 mi
Price: Reserve Auction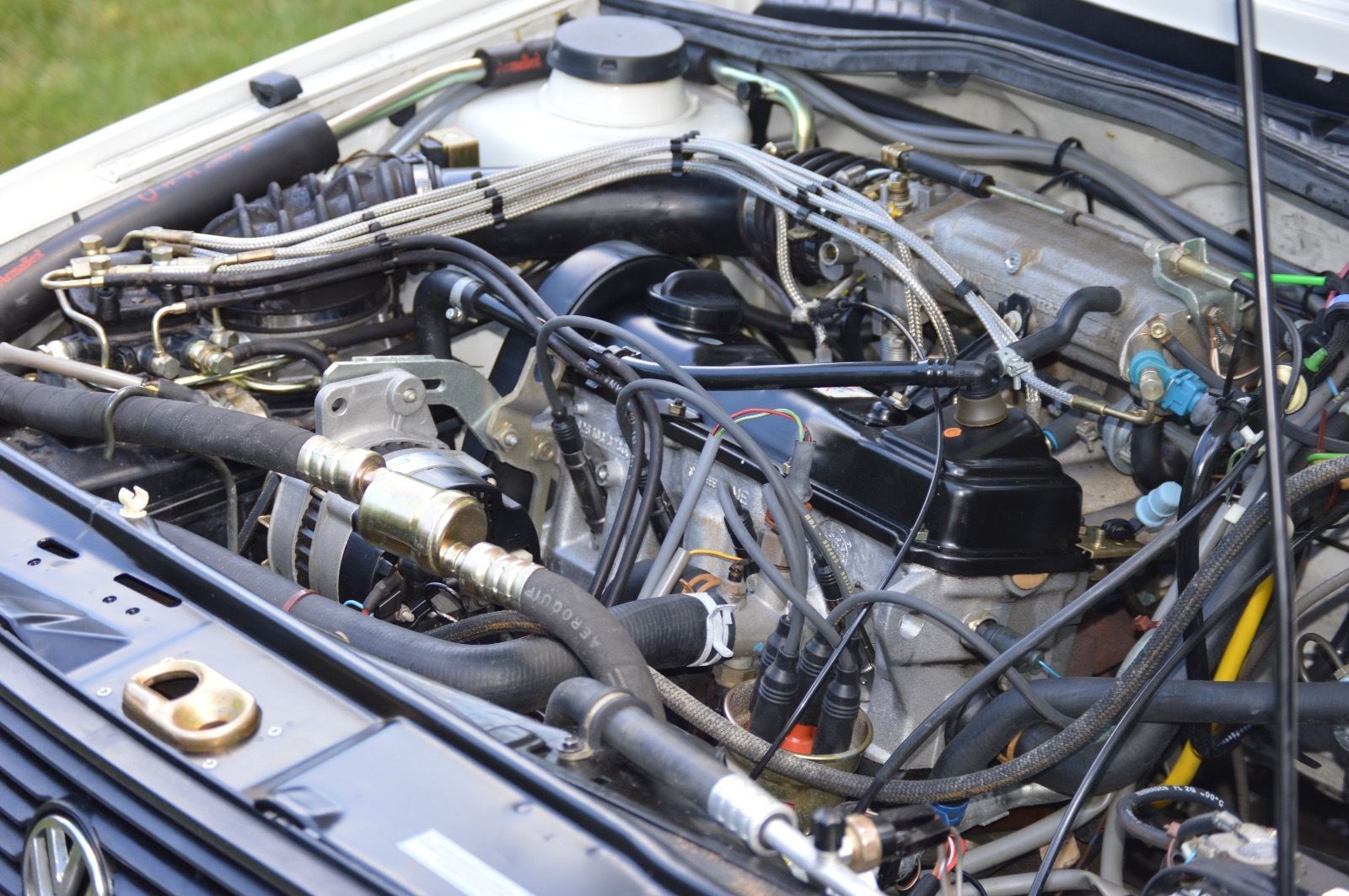 Time capsule Vintage Volkswagon Jetta 2dr. This car was always garage kept with no sunlight. Never driven in the snow or rain. A woman bought it brand new and her health prevented her from driving it. This Volkswagen is as new as if were 1987 again. Original tires, all original paint never altered. This Jetta's interior not only is new condition, it still smells new. Never any sun damage because it was never used. Engine compartment is also new with original unaltered factory components. The trunk still smells new and is in perfect condition. The original interior is factory new condition with NO wear. The glass is perfect and the original windshield wipers appear to have never been used. The windshield is perfect. No stone chips, the original tires and rims are in amazing condition. The original exhaust still shines under the vehicle. If your a Volkswagen enthusiast this is a New 30 year old Volkswagen 2dr Jetta. How many are in this new condition for sale in the world? Please be professional and don't ask what is my reserve, bid accordingly and bid confidently because this is a truly rare and beautiful preserved vintage Volkswagen Jetta. If you have any questions please call my cell 610-698-8654. My friends be professional and I do not have the time to play Email BS. No warranty. Stay Safe.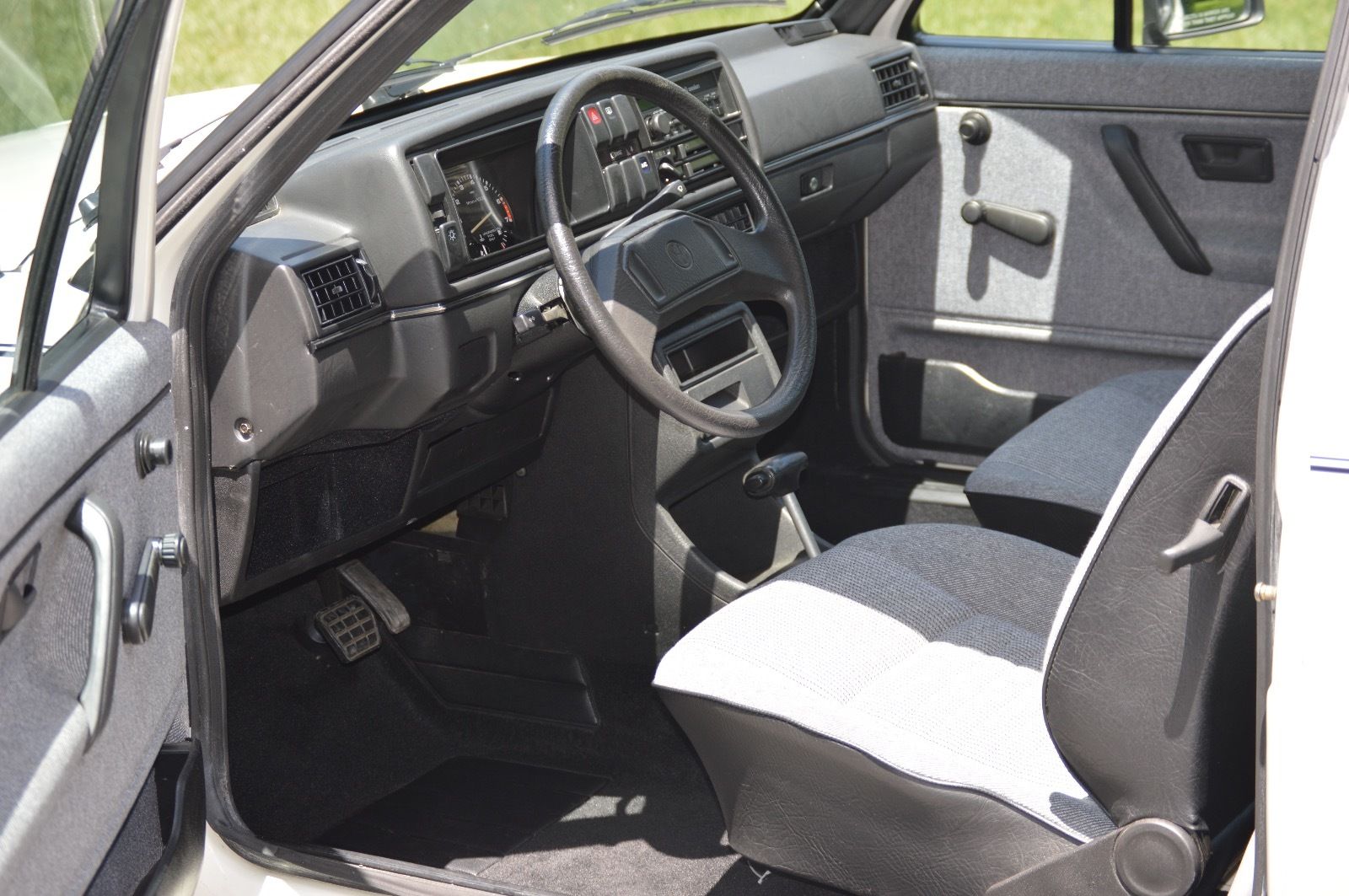 If you were setting out to win preservation class with the Audi TT 225 ALMS from the other day, this lowly Jetta would likely be your undoing were it to show up at the same meet. As thirty year old cars go, this is about as close to new as I've seen one since…well, new. The engine is a standard 1.8 GX-code EA827 derivative – '87 was the last of the K-Jetronic cars as Digifant electronic injection replaced it later in the year. Also ending was the 7-bar grill and split front door windows. While some Jettas rolled out of the U.S. plant, 2-door and special models were still produced back in Germany. The paint is L90E Alpine White and it looks close to flawless, as do the trim and wheels. Options are quite limited; the car has air conditioning and the optional automatic transmission; I can't quite get a clear view of the radio but it appears to also have an upgraded tape deck. I'd not be surprised if the steering was still manual; my '86's was but with skinny (and original!) tires it's not a bad turn.
Of course, you're not looking at this car seriously as a driver, right? But then…of course, you're not seriously looking at this car as a collector, right? I'm confused by it, frankly. Most clean base Jetta Coupes would get fanboys drooling to do swaps. This one is far, far too nice for that and the seller is looking for much too much money to ponder swapping. But a very basic Jetta as a show car? That would seem to me to be quite a limited draw of perspective owners wanting to trailer this thing around everywhere, though I'd admit I'd love to see it in the flesh. Nevertheless, someone has anted up a $7,000 bid so far with the reserve still on. We've seen numbers like that the for the more rare to find Mk.1 models – but if you want a brand new 1987 Jetta Coupe, this is your option – and likely your only one, ever.
-Carter