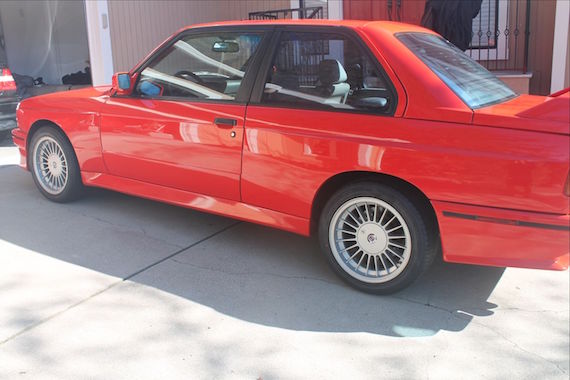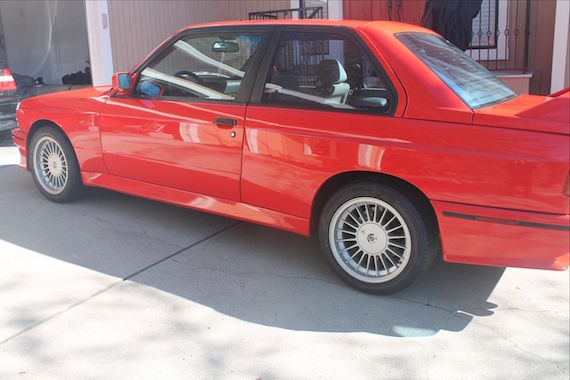 We may no longer be able to day dream about owning an E30 M3, but we can at least take a moment to pause and reflect that we've been observers of one of the most insane rises in values ever. According to Hagerty, over the last 5 years Councours and Excellent values have increased fivefold, while Good and Fair values have merely tripled. If you took $20k out of the stock market in 2011 and bought a nice E30 M3, your money would have performed over 10 times better than staying with Dow Jones. And that's during the period of huge economic recovery – DJIA was barely 12,000 at the beginning of 2011.
(E30 M3 Values – Concours, Excellent, Good, Fair)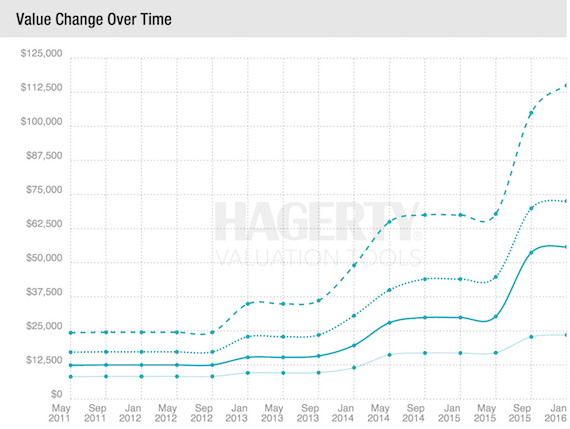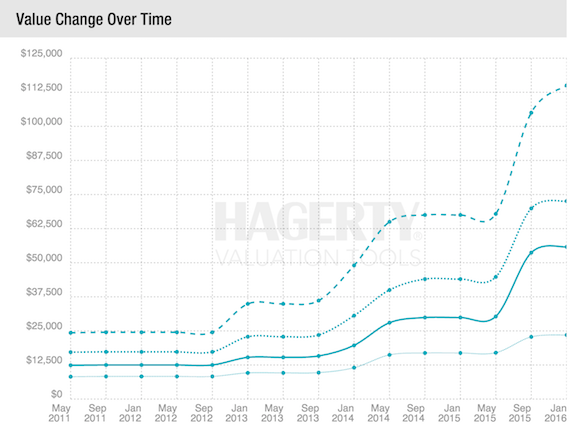 (Below, the black line is the DJIA)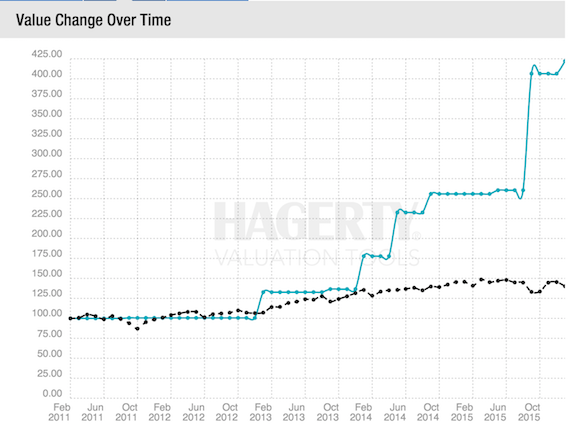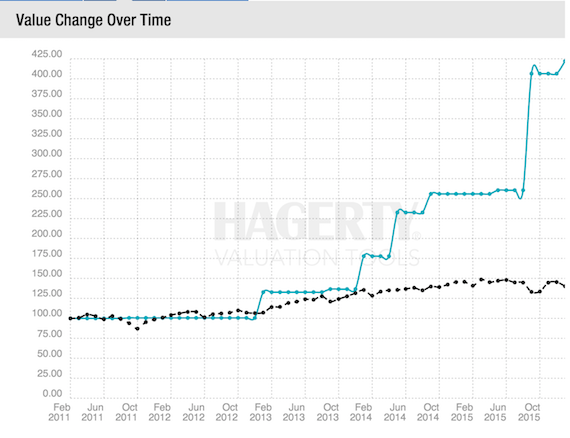 With that in mind, we must accept that even extremely high-mileage E30 M3s like this 1988 Hennarot example are reaching $40k. It spent almost all of its life with an older woman in SoCal, being well cared for with a high quality repaint in 2009. The current seller is just the second owner and has allegedly owned over 60 BMWs, including 2 other E30 M3s. His fiancée is making him get rid of it (but he's keeping the new M6, 1M, and 330i ZHP…). It doesn't sound like money is an issue here and I'm sure the $38.5k asking price is more than he bought it for. But even if E30 M3 appreciation slows down, wouldn't it still be worth it to pay for a storage garage and let it make you money?