Warning!
This post is in our archives. Links in this post may have been updated to point to similar cars available to bid on eBay.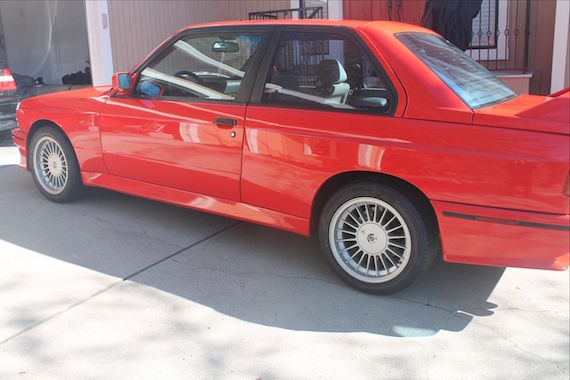 We may no longer be able to day dream about owning an E30 M3, but we can at least take a moment to pause and reflect that we've been observers of one of the most insane rises in values ever. According to Hagerty, over the last 5 years Councours and Excellent values have increased fivefold, while Good and Fair values have merely tripled. If you took $20k out of the stock market in 2011 and bought a nice E30 M3, your money would have performed over 10 times better than staying with Dow Jones. And that's during the period of huge economic recovery – DJIA was barely 12,000 at the beginning of 2011.
(E30 M3 Values – Concours, Excellent, Good, Fair)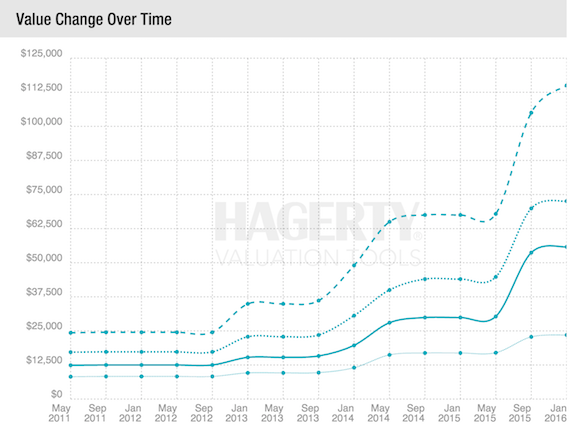 (Below, the black line is the DJIA)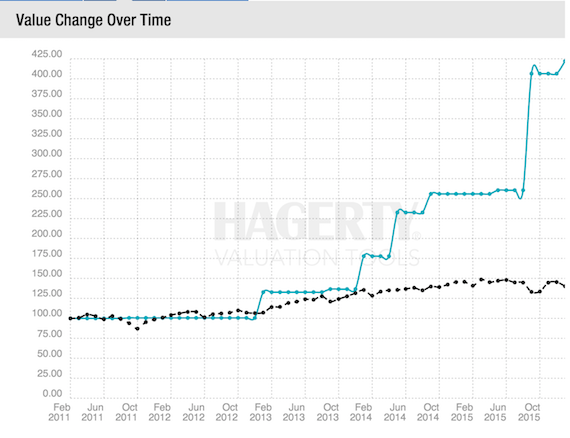 With that in mind, we must accept that even extremely high-mileage E30 M3s like this 1988 Hennarot example are reaching $40k. It spent almost all of its life with an older woman in SoCal, being well cared for with a high quality repaint in 2009. The current seller is just the second owner and has allegedly owned over 60 BMWs, including 2 other E30 M3s. His fiancée is making him get rid of it (but he's keeping the new M6, 1M, and 330i ZHP…). It doesn't sound like money is an issue here and I'm sure the $38.5k asking price is more than he bought it for. But even if E30 M3 appreciation slows down, wouldn't it still be worth it to pay for a storage garage and let it make you money?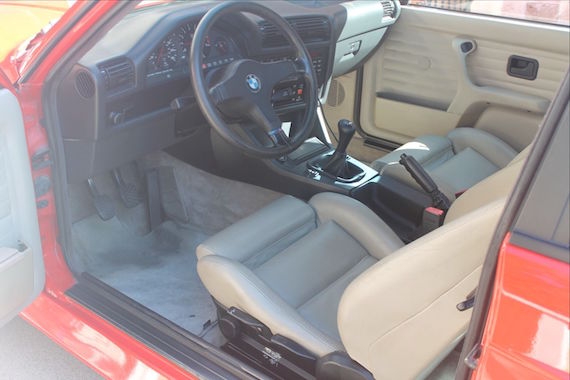 Year: 1988
Model: M3
Engine: 2.3 liter inline-4
Transmission: 5-speed manual
Mileage: 228,016 mi
Price: $38,500 OBO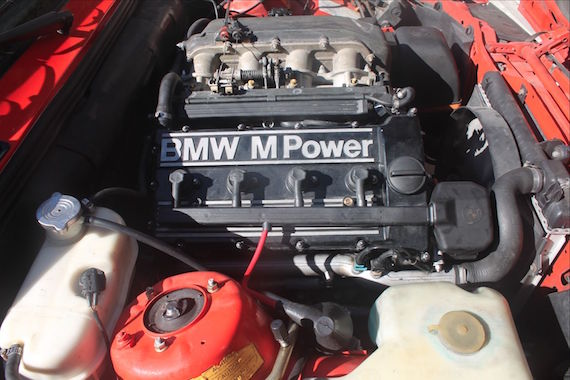 I'm selling my E30 M3 against my better judgment but I don't have a choice, just bought a 1 M and have 330i ZHP for daily driver plus other cars so my fiancé is not having it. This car needs to go!! I bought it from an older lady in San Diego over a year ago, according to her it was a dealer demo when she saw it in 1989, felt in love with it, bought it and drove it regularly. This is a good survivor E30 M3, not a garage queen, although it has over 220K miles, the engine, transmission, clutch and body are strong. It's a very original car without molestations, adult driven and no ugly surprises. All the VIN tags are present with the exception of the hood sticker, I was told by the previous owner the hood was replaced before she bought it, there is the DOT-R sticker so it's an OEM hood, all factory stickers in the engine compartment are there including the BMW-hennarot sticker, there are no rust issues anywhere on the car. The car has been repainted due to oxidization about 7 years ago in the original Henna red color. The lady's husband owned an auto body shop so, he did the work himself at the shop. It's a good paint job, looks great, you can see small fish eyes upon close inspect, overall it has a nice shine and looks great.
Upon it's purchase I drove it straight up North California over 500 miles with no issues. I had BMW Concord go through it completely, changed motor mounts, transmission mount, did the valve adjustment, oil change and new distributor cap and rotor. I had the stock muffler changed to a Stromung, it has a nice sound now, recently installed the beautiful Alpinas, I think they give the car a clean and sharp look, I kept the OEM rims. This car is all stock other than the stereo and the muffler, I will include the genuine 16" Alpinas with brand new tires plus the OEM BBS rims of course. The car has Clean Carfax.
Here is your change to own arguably the best BMW ever made. I would consider a clean E30 two door 325is with manual transmission for my son. I'm a BMW CCA member and have owned over 60 BMWs, this E30 M3 is my 3rd of the kind, I love these cars and have great appreciation for them, I wish there was more garaging space and a more understanding fiancé!!
The car is located at my house in Walnut Creek, Ca, feel free to have it inspected, please have all your funds in order, serious inquiries only. Don't hesitate to email any questions.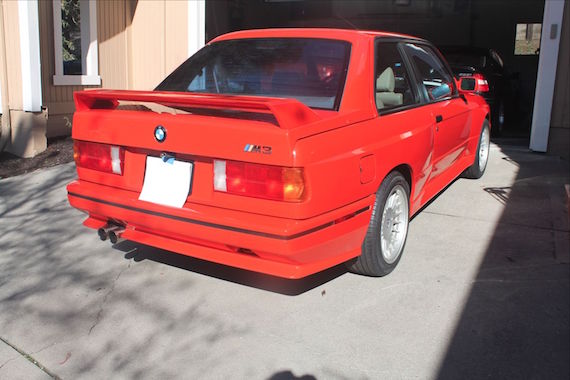 Hennarot is always striking, and the Alpina rims are lovely (even if I've grown to prefer OEM-like basketweaves for 80s M-cars). Even the interior looks significantly better than the mileage would indicate. 228k miles is a lot on that little S14! There's no mention of a rebuild, so I'd have an experienced mechanic with a strong S14 background check it out. Maybe it has that old-lady charm and has been driven so gently that it'll keep going forever! Even if it needs a rebuild, it will probably recoup that ~$10k investment while it's sitting at the mechanic. Crazy times, folks. Grab a beer, sit back, and watch the E30 M3 rocket ship continue to blow past all reason or expectations.
-NR