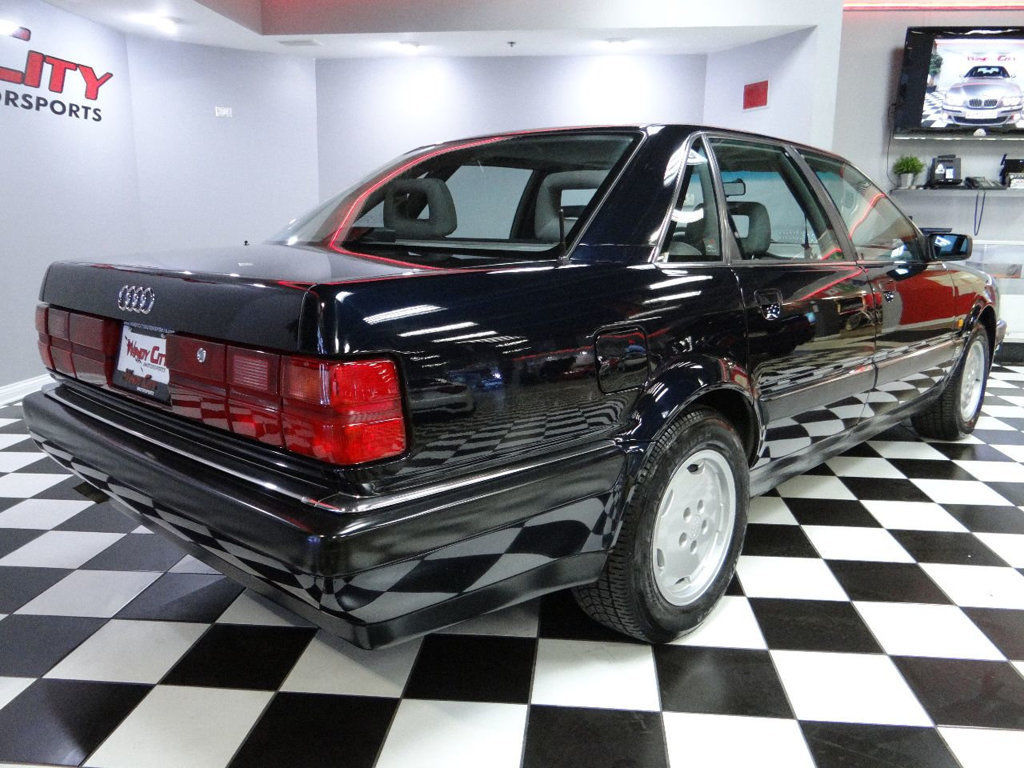 When it came to the late 1980s, Audi's monopoly on the all-wheel drive market was coming to an end. Not only were new turbocharged pocket-rockets being born seemingly every day, but Mercedes-Benz had introduced their new "4Matic" designed by Steyr-Daimler-Puch. While you could make a pretty convincing argument that Audi's design was superior in extreme conditions, there was at least one aspect of the Mercedes-Benz that trumped Ingolstadt's design – you could get an automatic.
Now, to most enthusiasts that probably sounds like a bad idea. But when it came to selling car – especially expensive luxury cars – the overwhelming majority of buyers wanted the car to do most of the heavy lifting. Audi's response was the next generation of quattro drivetrains; like Steyr's system, with a series of clutches in the center differential that helped to transfer power and allowed the car to be mated to an automatic transmission. That transmission – the ZF 4HP24A – was a derivative of the 4HP24, the same automatic found in the V12-equipped BMW 750 and 850s. Like the Mercedes-Benz, Audi employed Bosch ABS and a locking rear differential. But unlike other Audis with their manual- or electronic-locking rear differential, the V8 quattro used a Torsen rear differential with helical gears which would automatically split torque in up to a 3:1 ratio to the wheel with grip.
But the V8 quattro wasn't only about its unique new form of all-wheel drive. The moniker obviously indicated there had been a change in motivation, too, and indeed the V8 launched a new all-aluminum 4 cam, 32 valve V8 displacing 3.6 liters dubbed the PT. Rated at 240 horsepower and 254 lb.ft of torque, it was the most powerful Audi for sale in the late 1980s and brought the brand to a luxury level it had previously not competed at. In the U.S., these mega-Audis were met with mixed success. The 1990 launch of the V8 resulted in reasonably good sales; Audi sold 2,823 between late 1989 and the end of 1990 which represented over 10% of their yearly sales. Consider that the legendary Quattro never even broke 1% of Audi's annual sales here; in its most successful year Quattros comprised .62% of the overall sales for the company.
But it was downhill – sharply – from there, as Audi nearly left the U.S. market and top-flight executives hit a notoriously bad sales patch. That meant that in total only 3,868 V8 quattros were sold in the U.S. This might be one of the best '90s left:
6 Comments