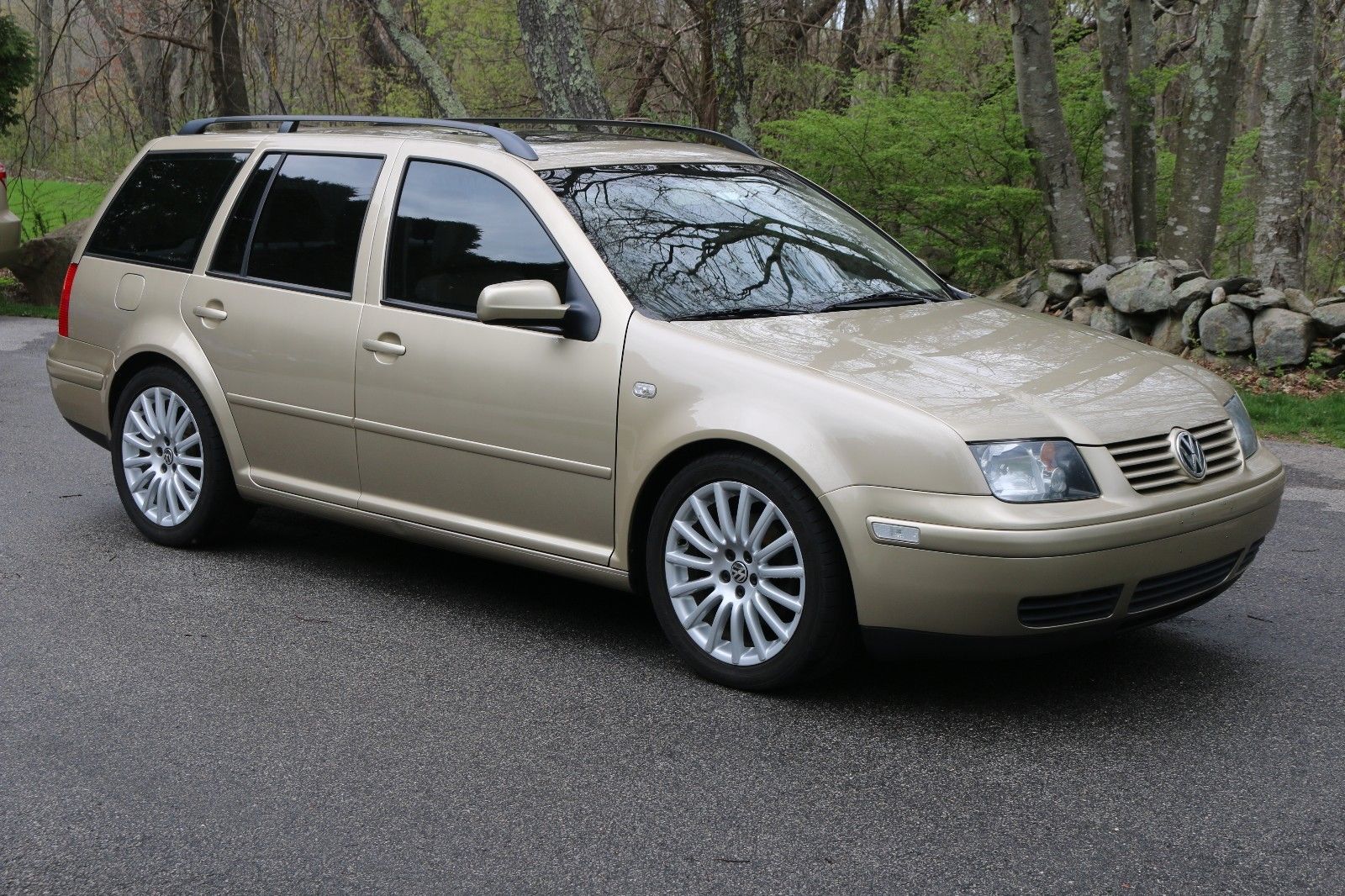 Obviously, this post comes to you from someone who likes Volkswagens – and, in particular, 5-door VWs. I'm not sure exactly what the attraction is for me, but the last two Volkswagens I've had – both Passat GLS 1.8T Variants – have been faithful and fun-to-drive companions. Despite their relative popularity (VW sold nearly 110,000 wagons in North America – 20% of production overall), they somehow manage to stand apart from the crowd. And for about ten years VW enthusiasts got to choose not only from the Passat's fairly robust lineup of wagons which featured everything from luxurious automatic V6 all-wheel drivers to thrifty diesels and outrageous W8s, but there was also the slightly smaller Jetta Wagon as well. Like the Passat, several options were available, from a basic 2.0, the turbo 1.8, the TDI and the crazy VR6 model.
Today I've got two examples to consider; in this case, both are front-drive 1.8T 5-speed manual GLSs. Despite what should be a very similar basis, these two take on remarkably different character. Pricing is pretty similar but presentation and mileage are quite different. Which is the one to buy? Let's start with the Jetta: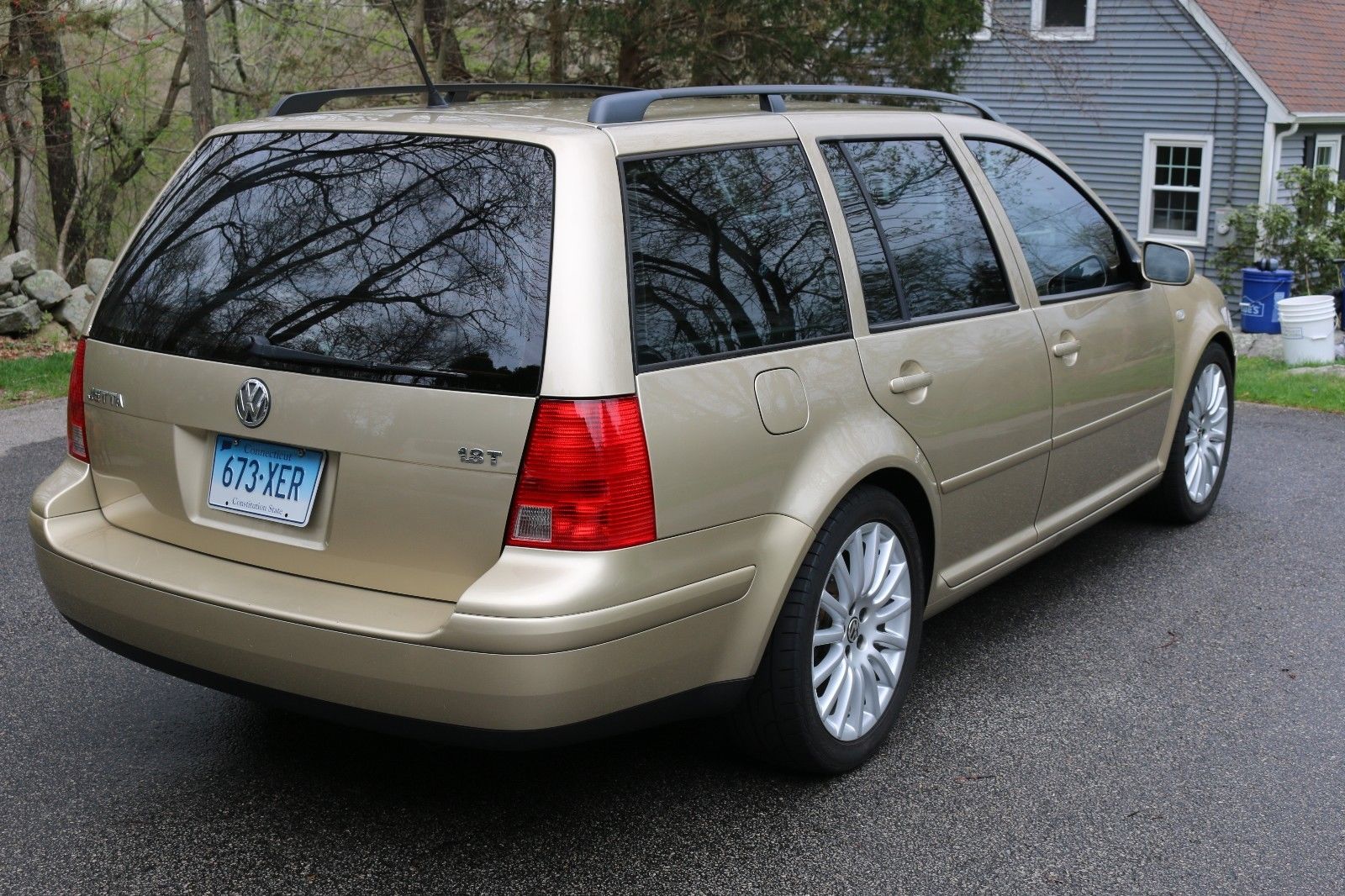 Year: 2003
Model: Jetta GLS 1.8T Wagon
Engine: 1.8 liter turbocharged inline-4
Transmission: 5-speed manual
Mileage: 213,000 mi
Price: $3,800 Buy It Now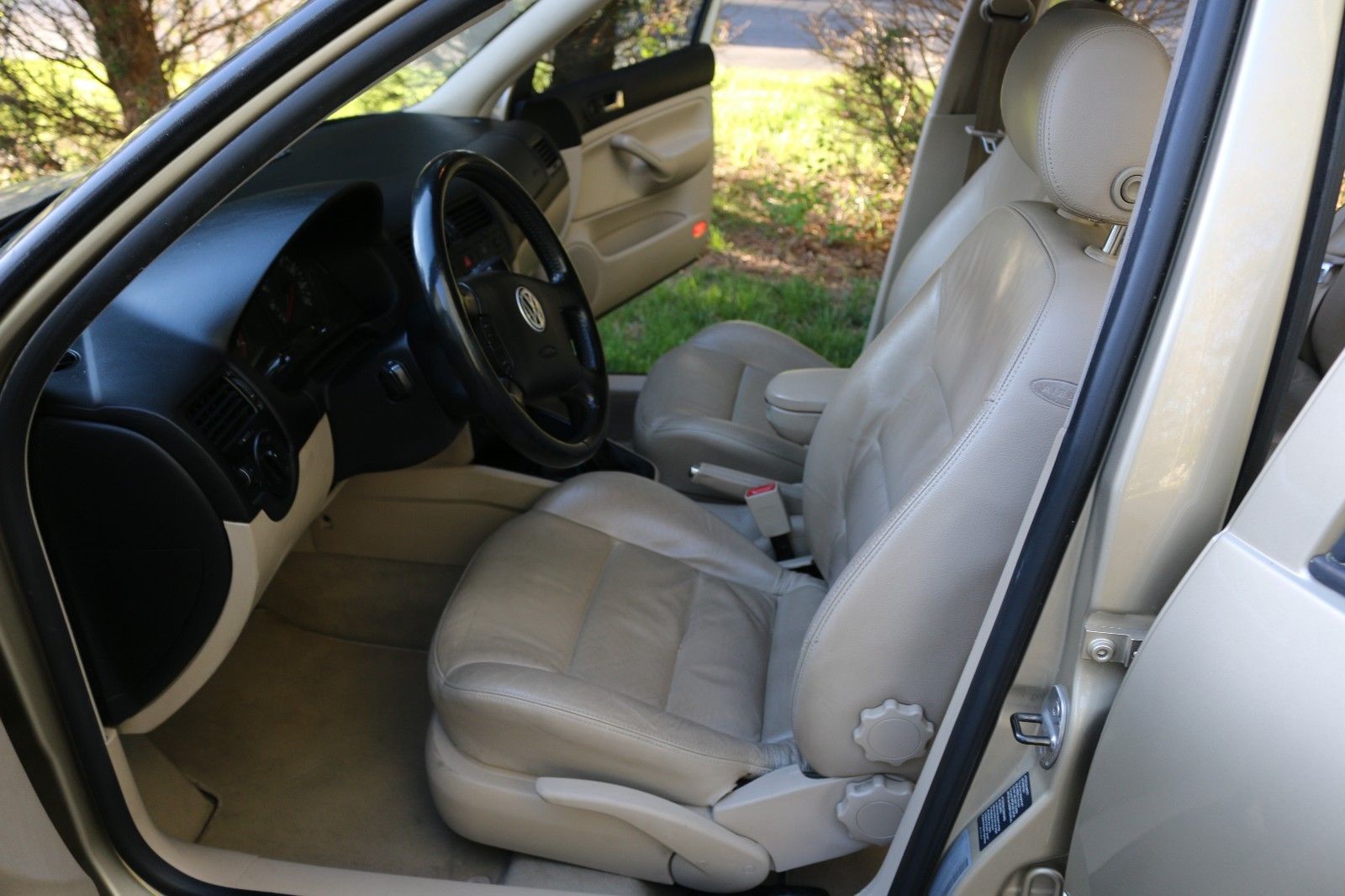 I'm selling my 2003 Mojave Beige (Gold) Jetta GLS Wagon, 5-Speed with 1.8T. It currently sits just shy of 213k miles. I've owned the car (2nd Owner) since May 2005 when I purchased it with 22,723 miles from an independent shop that I used to work at in Pittsford, NY (Sutherland Auto). The car has a manufacturer buyback title due to the original owner being repeatedly burned by the seat heaters. This has been my workhorse since I purchased it. I've put a lot of blood, sweat, tears, and money into this car to maintain it as closely to OEM as possible, while providing tasteful upgrades. I've also tried to make sure that the driving dynamics have remained as driver-centric as possible while not compromising its roadworthiness. The engine, which is original, does not burn oil and is in great condition. Through my first 5 years of ownership, 3,000 mile interval oil changes were performed. After 100k I switched over to the OEM Castrol 5W-40 and have been consistently doing 5k mile oil changes since. I had Blackstone labs do an oil analysis at the 167k mile mark and the engine shows no sign of wear. I have all the paperwork for this car since I've own it, including my receipt of purchase and the original sticker. I also have tracked every tank of gas in this car since it crossed its 68k mile mark (I will include this if buyer is interested).

Back at approximately 140k miles, I replaced the original suspension with the H&R Touring Cup suspension. At the same time I had the clutch replaced with the ECS Stage 1 clutch kit with the lightweight single mass flywheel (20.5 lb.) I've had all of the rubber bushings in the subframe, rear torsion beam, and front sway bar replaced. I average 26-30 mpg around town and as high as 32 mpg for longer highway trips (At 75-80 mph). I have the valet key and both key fobs with replaced VW emblem on both. Cash/Money Order only.

I can provide copies of any paperwork upon request. Car has been very reliable and drives like it is new.
The Good

No dashboard lights and no CEL
All interior electronics work except the seat heaters
Side view mirrors still heat
A/C still blows cold
Heat still works
Newer OEM Engine Mounts
Newer OEM Oil Pan
OEM Monster Mats
Original Carpet Mats (Hardly used)
Newer OEM LCAs (~2 years old)
Newer OEM Battery (~2 years old)
New OEM leather stick shift
Recently replace OEM torsion beam bushings
New OEM rear calipers, rotors and pads (~ 1 year)
Both Front Fenders replaced under warranty
Front Bearings replaced at 150k miles
OEM Roof Rails with locks and keys
Two original key fobs, plus valet key.
Upgrades

Diesel Geek aluminum belly pan
Helix OEM GTI Headlights with fogs (wired), Laminex
Euro setup tail lights w/ working Rear Fog
Dension Bluetooth and Auxiliary Cable through OEM Monsoon Stereo
H&R Touring Cup Suspension
ECS Stage 1 Clutch (20.5 lb flywheel)
OEM GTI Ariettas with Bridgestone RE760s (Included with price listed above)
Original Wheels with Old Dunlop Snow Tires (Included with price listed above)
OEM Steel wheels with Blizzaks WS80s (Included at price above)
EA888 Gen II 2.0 Coils with ECS Mounting Plate
OEM plastic coil pack wiring sleeve (elevates coil pack wires off of valve cover)
Driver's side Raxle driveshaft
35% Tint up front
20% Tint in the Rear
Red Stuff Front Pads

Slew of Spare Parts included

OEM Clutch/Flywheel
OEM Roof Rack w/keys
OEM 1.8T Coilpacks
Rear torsion beam bushing press
AWP OEM Valve cover
OEM Sunglasses holder
OEM Shift knob
1.8T Serpentine belt

Minor Issues
Some rust spots
Could use a new muffler
One of the replaced fenders was not blended and is apparent.
Mouse damage to hood insulation (I've replaced this once before, they haven't touched anything else)
Tint on rear windows has seen better days
Starter whine on initial crank since 35k miles
This car currently NEEDs nothing.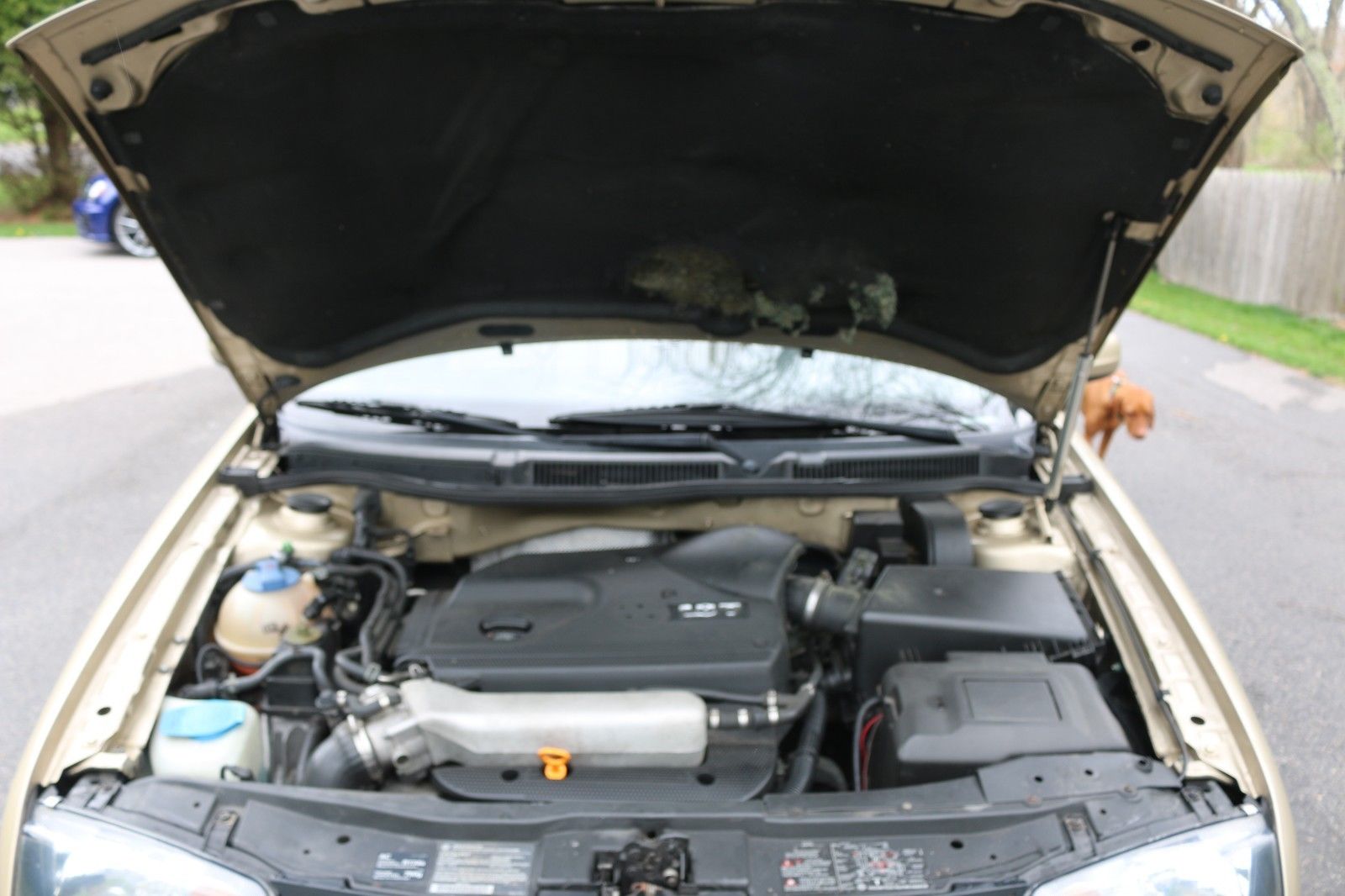 Few Volkswagens are presented in this condition, and even then fewer Mk.4s these days. Condition is pretty good full stop; but consider the mileage for a moment and it turns to outstanding. Though the 1.8T moniker is shared between the two cars we're considering, they have different engines and layouts. The Jetta's was transverse, and it shared the same AWP engine as the GTI – meaning 180 horsepower mated to the 5-speed manual here. Unlike the early Passat GLS we'll look at later, the Jetta also could be opted with 17″ wheels (though not the ones shown here, which are borrowed from a GTI), but other items that were usual were the optional leather package, sunroof, and Monsoon sound.
The seller is detailed in their presentation and that's a great thing. But the asking price for this example is also pretty high considering the mileage, branded title and in comparison to where others have sold. You're paying for the work completed here, although I'd be the first to grant that if you really want in on one of these cars, a well maintained one is the best way. Still, what else is available for the same price?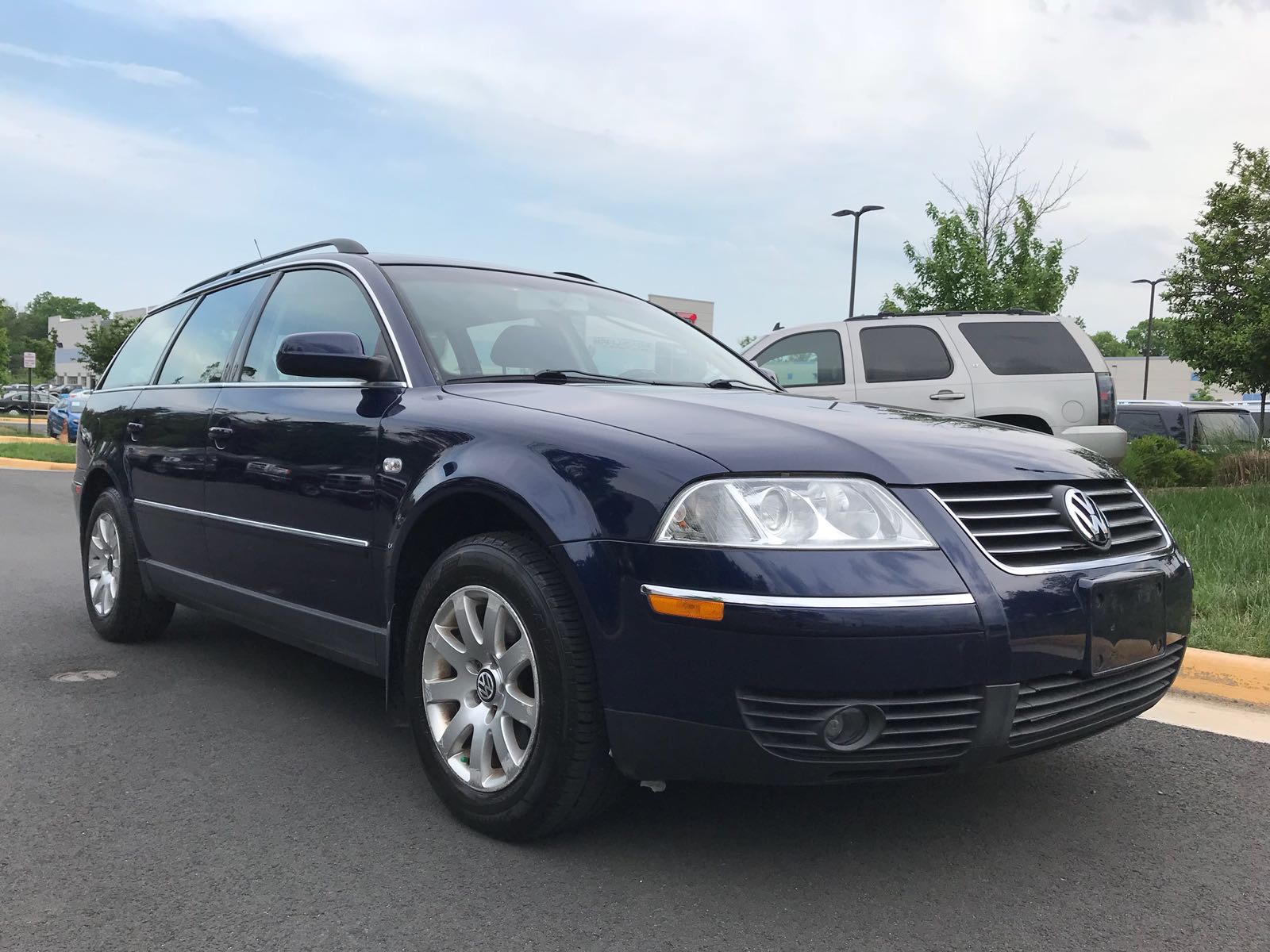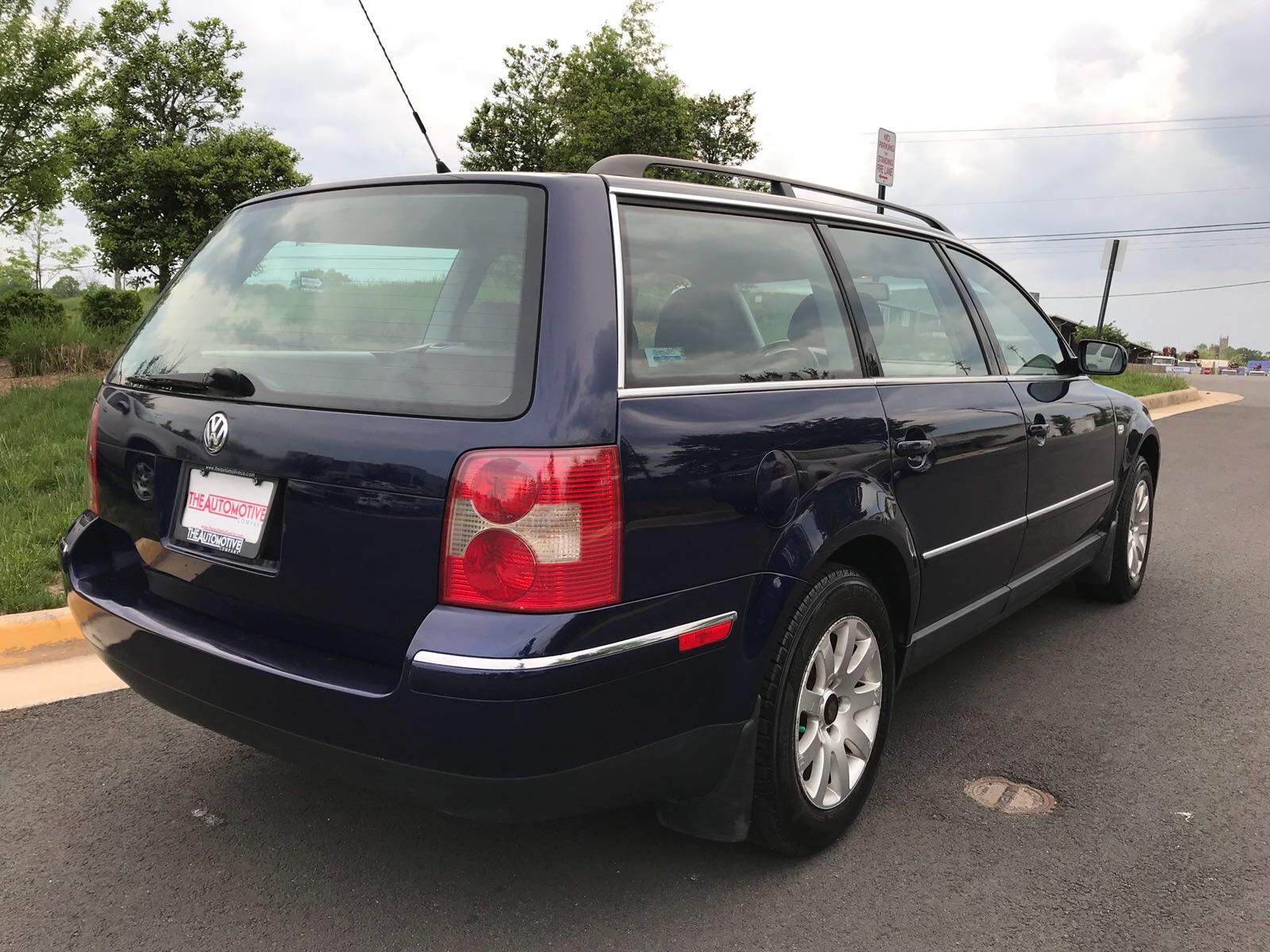 Year: 2001
Model: Passat GLS 1.8T Variant
Engine: 1.8 liter turbocharged inline-4
Transmission: 5-speed manual
Mileage: 68,432 mi
Price: $4,600 Buy It Now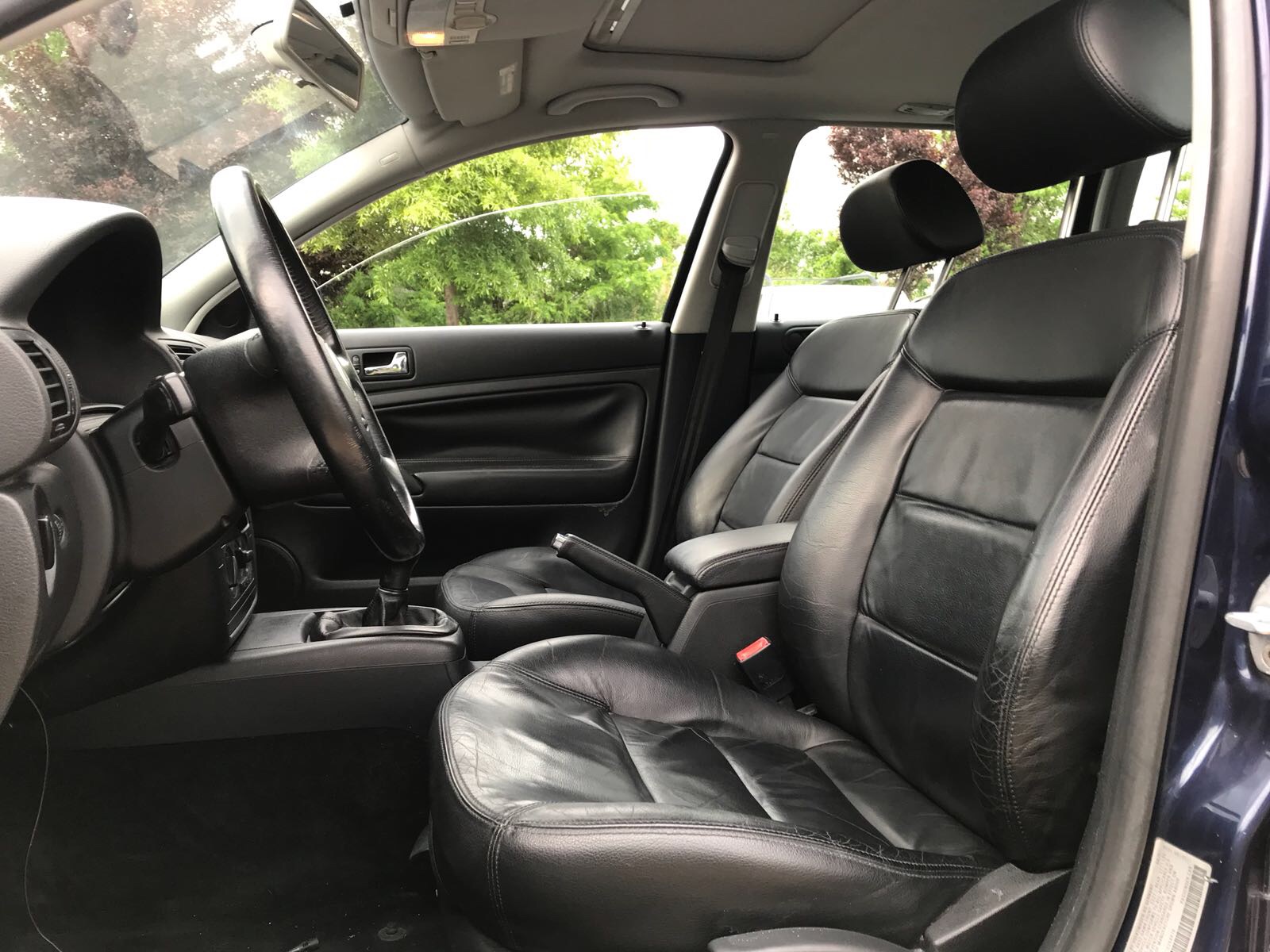 Up for sale is good condition 2001 VW Passat GLS wagon 1.8T L engine with only 65k miles. It has leather seats, 5 speed manual transmission, sunroof and much more. It also just passed VA inspection and emission and comes with a 3 month /3000 miles limited warranty. Warranty: $0 Deductible,*Roadside Assistance * Limited Warranty* 3 Month/3000 Miles.
March 1st we started our mission to plant 5 trees for every car we sell at The Automotive Company. Our goal is to plant 20000 trees by 2025.
——————DISCLOSURE——————-
Price excludes $399.00 processing fee, registration fees and sales taxes. . Deposits are non-refundable and all our sales are based on first-come-first-serve policy. We always do our best to describe our vehicles through text description and a lot of pictures . It is normal for a used car have normal wear and tear. Please read the description and view all pictures. We are not responsible for misprints on prices or equipment. Pricing subject to change without notice.
WHY BUY FROM US??
We have the utmost dedication to quality in the cars we sell. The Automotive Company is owned and operated by two brothers. Our father and grandfather both worked in the automotive industry their whole lives, and the knowledge they passed along to us provided the foundation for the business we run today. We are meticulous in buying only the top quality used cars. We grew up in a working class family and appreciate that the money our customers use to buy our cars is hard-earned. We strive to provide the highest quality vehicles at competitive prices. We put the customer first in every deal we do, and our reviews reflect that. We recognize that our men and women in uniform make the ultimate sacrifice to serve our beautiful country. We provide all service men and women, past and present, with a complimentary six-month warranty. It's the least we can do to say "thank you" for everything you do.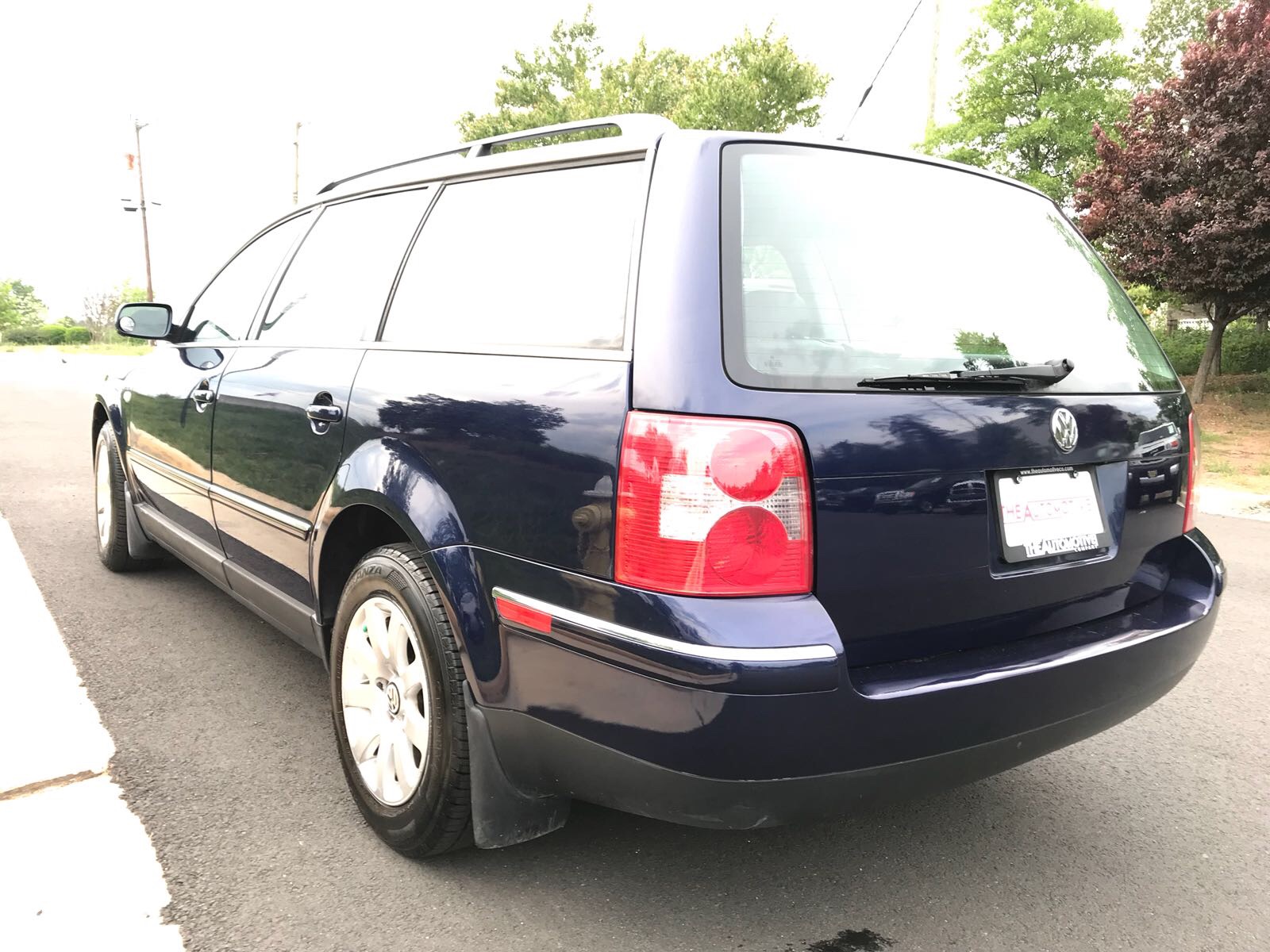 What do you gain with the Passat? Well, I for one think it's a better looking car. It's also rides on a much more refined, upscale chassis and dynamically drives a bit better thanks to the longitudinal layout of the motor – there's no torque steer in the B5. You also get only 1/3 of the mileage of the Jetta. The color combination is better in my eyes, too – Indigo Blue Metallic was opted on 196 of the 2001 Passat GLS 1.8T 5-speed wagons, but only 18 came with black leather. Condition is good but not outstanding, with some scrapes present. Also a bit inexcusable is this dealer's inability to purchase two $5 centercaps to finish the car off. If you're going to ask top dollar and offer no detail on the car, you could at the very least replace simple and easy-to-find parts. There may have been paint work, too – this example is missing it's "Passat" badge on the left side of the hatch. The AWM in the Passat gives up 10 horsepower to the AWP in the Jetta, but performance between the two is quite similar overall. The 15″ Wellington wheels aren't particularly exciting compared to the Aristos, but they give a much better ride with 65 rather than 45 section sidewalls.
Which is the car to buy? On history alone, it's hard to not give the Jetta the nod. The seller has obviously cared for and spent some good money keeping it going and in top condition. The same can't be said for the Passat, which benefits only from being a lower-mileage chassis. However, between the two I'd probably still be looking hard at the Passat. If it passed a PPI, it's hard not to at least consider it because it's got so much life ahead of it. Either offers a practical performance family ride with plenty of style on a budget, though.
-Carter