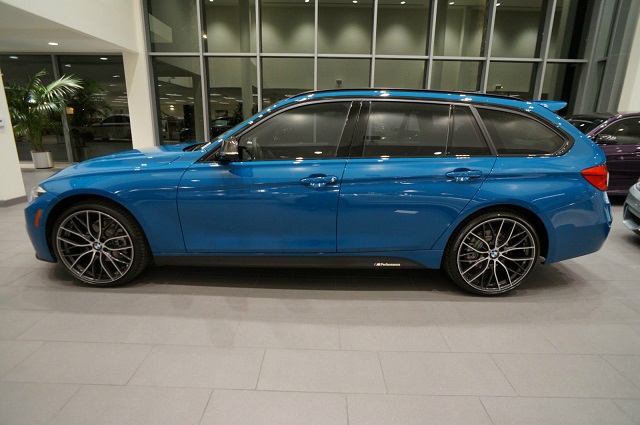 There's an entire sub-culture of automobile enthusiasts that MUST have everything wagon. And for those people, there have long been many options to choose from – expect recently. Since the 2000s, the number of wagons available to U.S. fans has dropped off a cliff so that today precious few are left. I detailed what I felt was the height of the market last year over at The Truth About Cars.
Today, enter the marketplace and there are very few options left. The staple Audi A6 and BMW 5-series wagons have left the market, as has the regular A4. Sure, today you can finally get an all-wheel drive Golf Sportwagon that was promised for so long, but outside of that, you're left really with the Allroad, the expensive and numb (but potentially ridiculously quick) Mercedes-Benz E-Class wagon, or the BMW 3-series.
Options for the 3-series have dwindled as well as the price has increased. From rear-or-all-wheel drive a few years ago with multiple engine options, only two remain – you have a choice or gas, or diesel. The Sports Wagon has gotten pretty ridiculously expensive, too – starting at $43,000, it's not hard to break $60,000 when you start to add options (which you'll see below). Even more ridiculousl is the naming convention, to the point of I'm not sure what the word order is in the title of these cars anymore. Seriously, consider our first example – the "2017 BMW 330i xDrive Sports Wagon M-Sport Individual". Or was Individual first? Or M-Sport second?
Nevertheless, these wagons remain popular among sport-minded German car freaks who need to carry more than just themselves. Today I have two interesting blue options to consider – one a special-ordered Individual in Laguna Seca that is brand spanking new, or a lightly used Estoril Blue Metallic example. Which is the one to have?
8 Comments