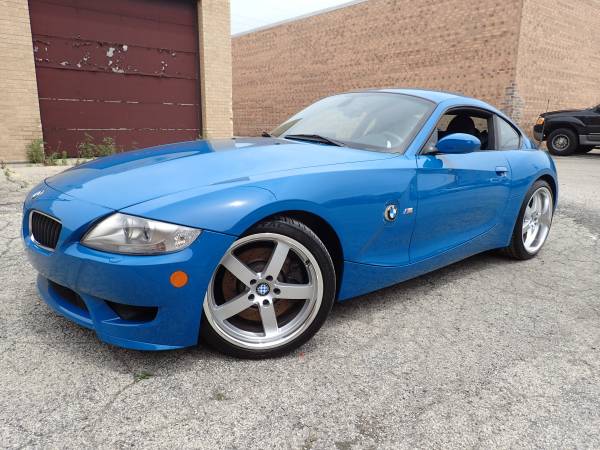 Something interesting is occurring in the BMW world. As the E36/8 M Coupe skyrockets in value and collectability – especially the very limited S54 versions – for some reason, it's successor isn't. Now, both generations of M Coupes and Roadsters are love it or hate it designs, but the early cars – even though stylistically they have some typical 90s weak spots. Those fender vents, for example, have become a cliche stick-on applique to all the best 'hood Accords and Maximas. To me, the replacement for the Z3 was edgier but more handsome. It still looks modern and honestly I think it could reasonably still fit into the design language of the current BMWs. The M Coupe managed to escape the period which many enthusiasts characterized as the worst styling period for BMW as the Belle of the Ball. And the layout and drivetrain wasn't updated, instead running the end of the run naturally aspirated screamer S54 through a manual gearbox and driving only the rear wheels. Only some 1,800 of them were imported to the U.S., too – guaranteeing their exclusivity, they seemed to be a natural collector status BMW right out of the box. But for many more, the E86 M Coupe was more classic GT sports car than the bread delivery van styling of E36/8. Throw in a similarly love it or hate it rare color like Laguna Seca Blue, and you've got either a travesty against automobiledom or a car with serious collector potential: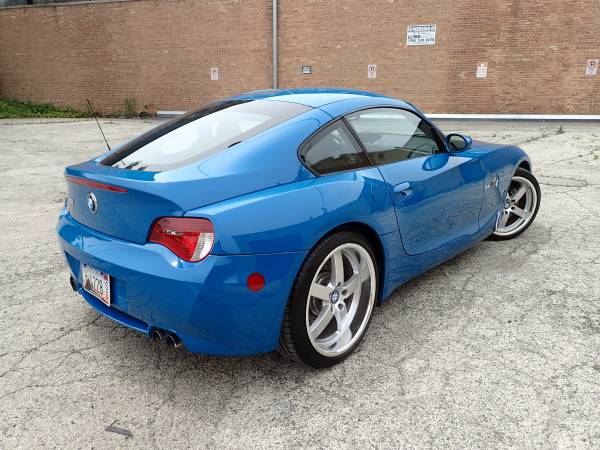 Year: 2007
Model: M Coupe
Engine: 3.2 liter inline-6
Transmission: 6-speed manual
Mileage: 44,000 mi
Price: $24,995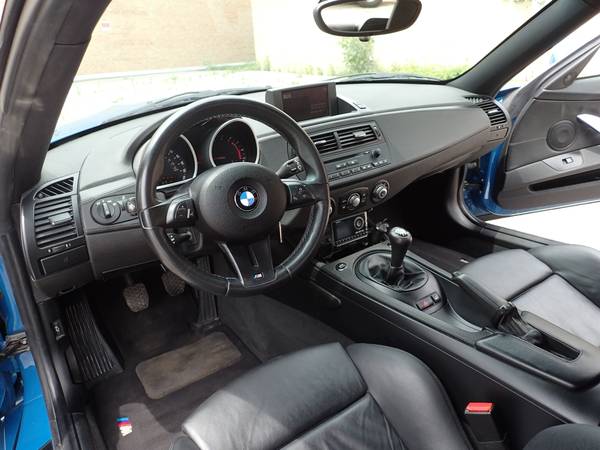 I AM SELLING MY ONE-OF -A-KIND 2007 BMW M-COUPE, THIS CAR IS IN AMAZING CONDITION AND LOADED WITH EVERY OPTION INCLUDING HEATED SEATS AND NAVIGATION. NEW CONTINENTAL EXTREME CONTACT TIRES. AMAZING LAGUNA SECA PAINT JOB. CALL FOR MORE INFO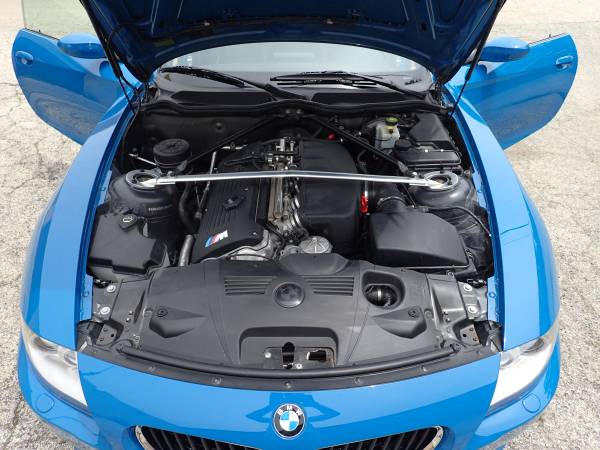 I do wish there was more info, like for example the VIN. Laguna Seca Blue M Coupes can likely be counted on one hand; this car's paint appears to be original but the VIN could help confirm that. The vivid color is also in great shape, as is the interior – in keeping with the lower miles present. Even the engine bay looks tidy, and if the expensive Continentals are an indication of the money spent maintaining the car hopefully it's led a life in keeping with the exterior and interior condition. The wheels are pretty ugly and don't fit the design, but that really should be overall an easy fix. The amazing part to me is the asking price; this car has the potential to be a collector BMW, with lower miles in a rarely seen color and great condition. Yet, the asking price is much less than equivalent M3s. A stellar deal or hiding something? If you're a fan of the M Coupes and like the color, this one is worth investigating further.
-Carter