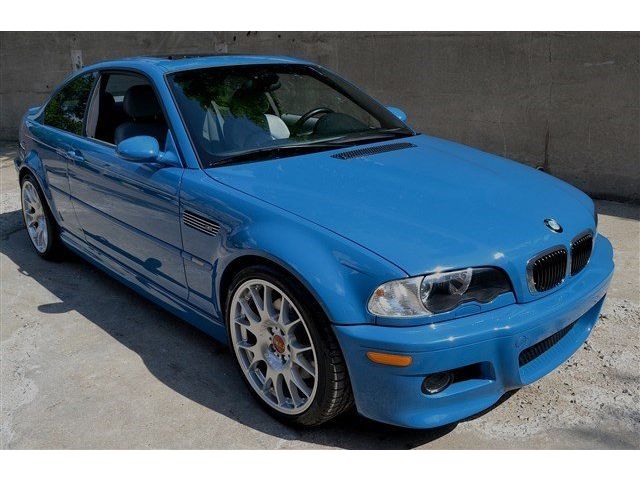 EDIT 8/10/2017 – IT'S BACK! Now with a $58,900 asking price, according to Hunting Ridge Motor's site. With prices on the rise when the right combinations appear on these E46s, it will be interesting to see when and what amount it finally sells for.
EDIT 7/25/2014: with a few well placed seeds and some research, it appears that this car is the same one as the 10,000 mile M3 I wrote up in May here. That makes the asking price and modifications all the more puzzling. Thanks for the interest and sorry that I didn't catch it the first time around!
What is the price for perfection? What would you be willing to pay for a brand new example of the car you love? There are certainly a lot of people who love the E46 M3 including me. I really think it was a high point of design for BMW; those sweeping arches, the delicate lines in the hood, the hunched, angry stance – it's perfect, and best of all, it's relatively affordable still. But many have already begun to fall into disrepair, and of course when you're buying an older car you're subject to what comes to market and managing repairs, restoration and asking price. But what if the car was effectively brand new? Chances are everyone would say "Sign me up!", especially if that car was in one of the most sought after color combinations. They would, that is, until they saw the price tag: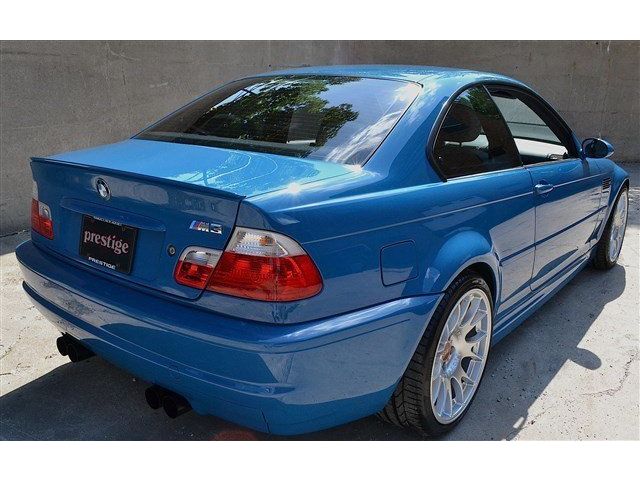 Year: 2001
Model: M3
Engine: 3.2 liter inline-6
Transmission: 6-speed manual
Mileage: 10,218 mi
Price: $58,900 Buy It Now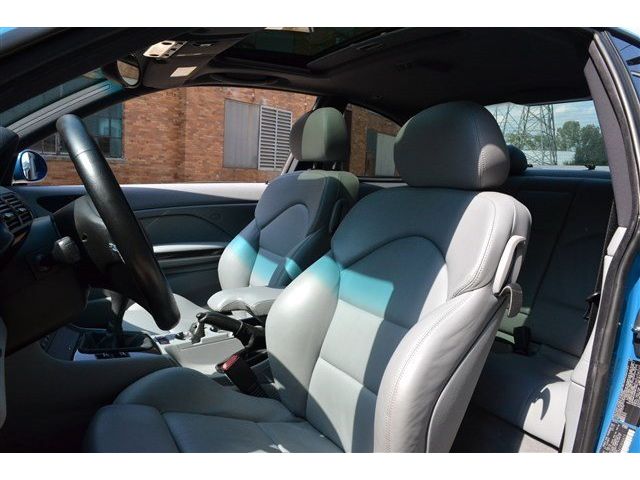 M3 Manual Coupe 3.2L Rear Wheel Drive Locking/Limited Slip Differential ABS A/C
Featured Image

Prestige Bmw
995 ROUTE 17 SOUTH
RAMSEY , NJ 07446
Call Us Today!
(888) 286-3775
Ask For
FREDDY
Ask Us A Question

Year: 2001
Make: BMW
Model: 3 Series
VIN: WBSBL93411JR10473

Stock Number: 65475
Mileage: 9780
Transmission: Manual
Engine: 6 Cylinder, 3.2 L

Exterior Color: Laguna Seca Blue
Title: Clear

Vehicle Description
ONE OWNER, LEATHER, KEYLESS ENTRY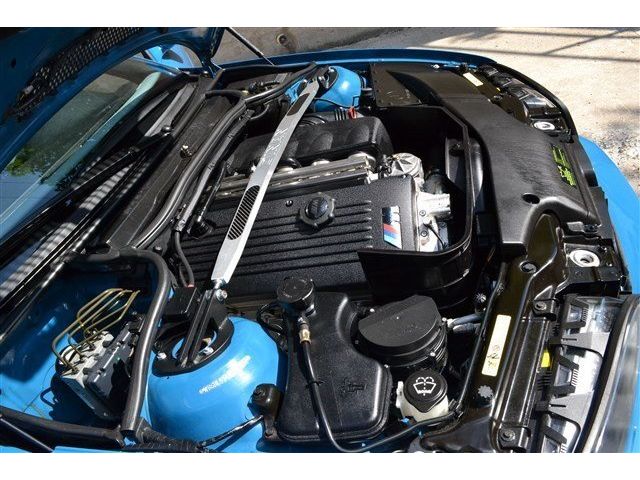 I bet there were some not-so-quiet laughs when the nearly $70,000 asking price scrolled across your screen. And, in many ways, you're right to chuckle – careful looking will tell you that amount of money will buy 4 decent examples of E46 M3s, or 2 really nice ones, or 1 really, really nice one with a lot of left over money. But hear me out; in 2001, the sticker price of this car was $46,000 – with a few options, easily $50,000. Corrected for inflation, that figure is just shy of $70,000 – $67,300 give or take. So is the asking price of this car really that out of line? You've got Laguna Seca Blue over grey leather, a rare combination and quite desirable. The condition appears to be as close to new as possible. There are some Dinan bits and some big BBS wheels, signs of enthusiast ownership. And, of course it's a 6-speed manual – coupled to the S54, a perfect classic in the making. I really think in the future we'll regard the E46 as one of the last analogue cars before the digital age took over and it will be sought after just like the E30 is. Is that time now? No, probably not. But give it ten years and this car could very well have been a decent investment. Restoring a bad one to top condition will certainly be a headache and take time and lots of money at that point, and you could have owned one of the best in the world instead. I'll leave you with this thought; MSRP without options on a 1988 BMW M3 was around $35,000 – corrected for inflation, that would be…you guessed it, $70,000. And while we might still think someone crazy for paying that, I bet you'd find multiple buyers for a 20K, new condition E30 M3 at that price. Keep the miles low on this car and the condition good, get all the OEM pieces, and you've got yourself a future collector status car.
-Carter