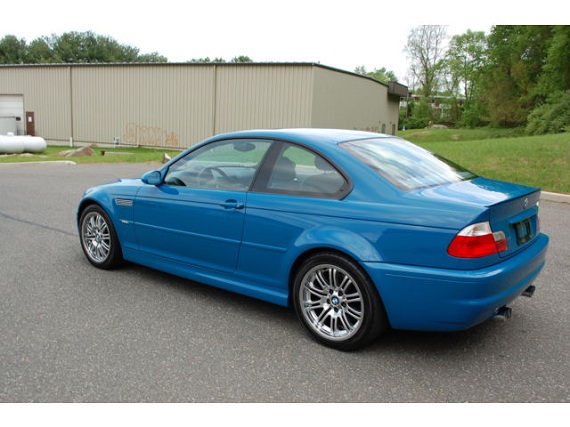 If yesterday's S54 swapped 328Ci just wasn't enough M3 to satisfy your need, today might just help you satiate that need. The E46 M3 is a great car in just about every way – it lacks some of the space and usability of its S4 competitors but it certainly makes up for it in great looks and performance. A friend of mine several years ago sold his older E28 535is that he tracked and 84 911 cabriolet and bought an E46 M3 convertible with hardtop. Initially, I was a bit surprised, but his logic was sound – the E46 was a better convertible capable of carrying (in a pinch, anyway) 4 people, and it was quicker in every situation than his track-biased E28. Plus, complimenting the good looks of the E46 was the color my friend opted for – Laguna Seca Blue, certainly one of the most striking colors on an M car in recent memory. Today's coupe doesn't enjoy the same open-air fun of my friend's car, but what it does have is very few miles: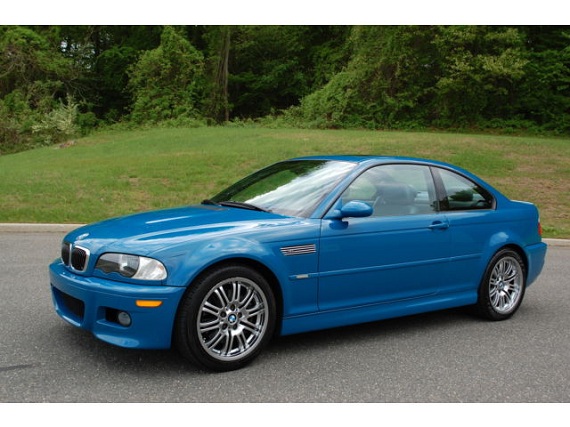 Year: 2001
Model: M3
Engine: 3.2 liter inline-6
Transmission: 6-speed manual
Mileage: 9,768 mi
Price: $36,990 Buy It Now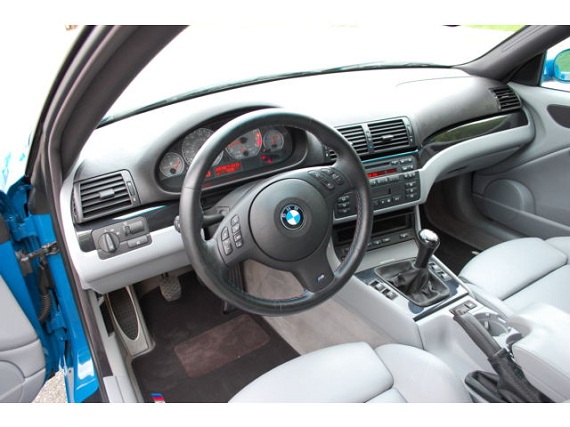 FOR SALE IS A STUNNING 2001 SECA LAGUNA BLUE M3 IN A 6 SPEED MANUAL. IT IS A ONE OWNER CAR WITH ONLY 9768 ORIGINAL MILES. IT IS AN AMZING FIND. MUST BE ONE OF THE LOWEST MILE CARS IN THEY COUNTRY. VERY RARE FIND IN AMAZING CONDITION WITH SUCH LOW MILES. BEST COLOR COMBO AND WE ALL KNOW THE SIX SPEED MANUAL IS SO MUCH NICER THAN THE SMG. DO NOT CALL ME AND ASK FOR A BETTER PRICE !! THIS IS A VERY RARE FIND AND I KNOW EXACTLY WHAT I HAVE HERE. THIS IS A GREAT INVESTMENT AND IS BOUND TO INCREASE IN VALUE. THE CONECTING ROD RECALL WAS DONE AT BMW AND I HAVE THE DOCUMENTATION TO SHOW. IT HAS BEEN BMW SERVICED FROM NEW. I JUST DID OIL CHANGE WITH THE PROPER FLUID AND IT IS READY TO GO. CLEAN CARFAX. CEAN AND CLEAR TITLE IN HAND AND READY TO GO. IT IS LOCATED IN NEW MILFORD CT 06776. CALL NOAH AT 860-799-8335 WITH ANY QUESTIONS OR FOR APPOINTMENT TO VIEW. GO TO WWW.NEWMILFORDMOTORS.COM FOR 400 PLUS PICTURES TO VIEW AND FREE LINK FOR CARFAX REPORT.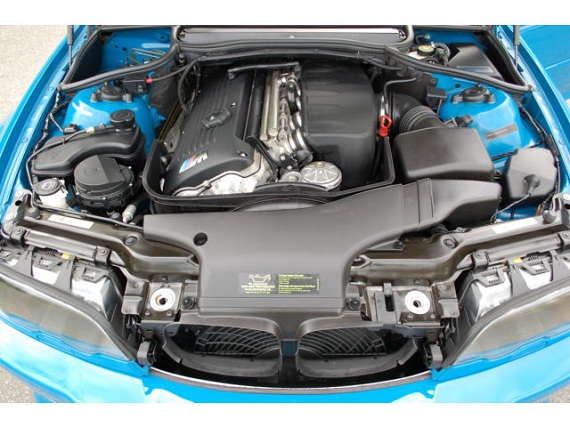 This car is pretty incredible; if you want a basically new E46, look no further. It does appear that there's a bit of wear on the driver's bolster but otherwise the car looks to be in fantastic shape. I'm not a fan of the stock M3 18″ wheels but that's an easy fix; as with the Dakar Yellow example I'd opt for CSL or the Euro-market 19″ wheel options – either is readily available. Outside of that, if you keep the miles in check this car is almost certain to be a collector item. The seller is obviously aware of that, pricing the car quite high at $37,000. Of course, that price is only around half what a top optioned new M4 will set you back – and if given the option, I think I'd rather have the E46, thank you very much!
-Carter