Warning!
This post is in our archives. Links in this post may have been updated to point to similar cars available to bid on eBay.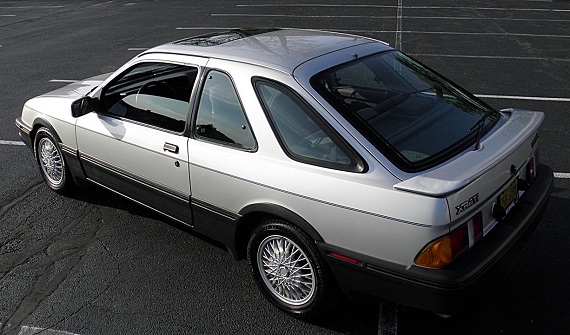 As enthusiasts, oddly we often lament new cars. Undoubtedly, newer models turn better, stop better and accelerate faster than most of the cars that they replace. They return better fuel economy, have more gears, and are generally more reliable. In a crash, they'll save your life and some will even call the police for you. Impressive? Sure, without a doubt. But if I had a nickle for every time I heard how some enthusiast would rather have a brand new example of a car from their youth, I'd be a rich man. I've heard it from all sources; desire for a bullet-proof reliable new W126 S-Class, longing for a return of the real Quattro with locking differentials, dreams of finding a new E30 M3 or 3.2 Carrera. But if you're a bit different, perhaps you're one of the devoted Merkur fans – and your dream could be realized: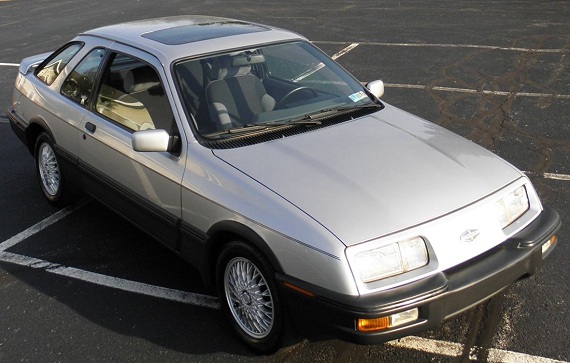 Year: 1988
Model: XR4Ti
Engine: 2.3 liter turbocharged inline-4
Transmission: 4-speed automatic
Mileage: 4,824 mi
Price: No Reserve Auction

4,824 ORIGINAL MILES! MINT CONDITION 1988.5 MERKUR XR4Ti
This was a one owner car before I aquired it, stored in a heated garage in PA for the last 22 years! Last on the road and PA state safety inspected in 1992 as evident on the inspection stocker on the windshield. The original owner had passed away some time ago and the car was left dormant for over 2 decades. Fortunately the car was a MINT, LOW MILES example when parked and the fact that it was in a heated garage basically kept it in a time-capsule like state!
The car was even undercoated and rustproofed as you can see in some of the pictures – further protecting it. Fortunately PA does not require front license plates and the mint front bumper has never even had a front plate bracket installed on it.
Engine, transmission, and all mechanical parts work flawlessly as you would expect. All electronics function like new. Air Conditioning is very weak and will need a recharge / conversion.
Engine oil and filter has just been changed and the engine runs smooth and quiet – even though this is an automatic car with only 10psi boost from the factory I am amazed at how much power and torque this completely stock 2.3T engine seems to be putting out.
Rear brake cylinders had seized up from sitting and were replaced with new cylinders – the factory orginal brake shoes look like new. Brand new top of the line NAPA battery replaced the original 26 year old Motorcraft battery. The fuel in the tank for 1992 did not fare well and the gas tank was removed and sent out to be professionally cleaned and restored by a fuel tank shop, who also serviced the in tank sending unit for the gauge to make sure it works perfectly and installed a new low pressure in tank pump and filter as well. The tank is now actually better than new.
The car starts, runs, shifts, steers, stops perfectly. A real pleasure to drive. The car still wears the original "Made in Great Britan" Pirelli P6 tires, which look new and still have the little rubber nibs on them as seen in the pictures. The tires being 26 years old and sat still in one spot for 22 years have held up amazingly. Unfortunately the 22 years of sitting has made them not quite perfectly round and the tire vibrations start around 30 MPH and get worse up from there. If you wanted to drive it I would suggest a second set of wheels with newer tires and keep these mint original wheels and tires to install for when the car is being displayed.
Parked in the garage for over 2 decades it was "bumped into" very little – there is a scuff on the passenger side rear bumper and a ding / paint chip on the drivers side fender – both of these issues can be seen in the photos. Also included n the photos are some detailed shots of the headliner, sail panels, steering wheel, the rubber seal on the hatch where the seam meets, plating still present on the door stricker that has not been worn off, spare tire well, etc – these detailed shots should impress even the most highly trained Merkur eye.
Original XR4Ti logo florr mats included and installed as shown as well as the original factory window sticker and an oners manual that looks like it has never been opened.
Big 30th anniversary for MERKUR at the All-Ford show at Carlisle, PA next year in 2015 – this car is a ringer to win first place stock class 🙂

Anyone looking will know this is an extremely rare opprotunity to own the most orignal, lowest mileage Merkur XR4Ti in the world.
LOW RESERVE, BID TO WIN!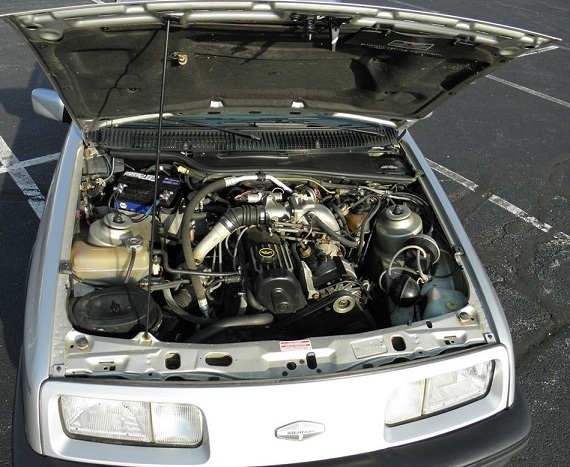 Finding any older car in this type of condition with mechanical updates to make it a good runner is just amazing. Obviously, it's not a new car – let's not forget it's now 26 years old. But I think we all wish our cars could appear in this type of original shape at one time or another, and infrequently could you buy one as such. Aside from an unsurprising need for new tires, the only downside to this car is the automatic transmission. This is a late build car with the updated wheels and smaller rear spoiler, amongst a host of other small changes. They made the XR4TI feel a bit more upscale and a little less boy-racer, but either way this is a great platform with a fantastic motor. Bidding has been strong for an automatic car but is still very affordable at under $10,000. Show up at a show in this car, and you're guaranteed to draw a crowd of appreciating fans with lots of stories about the turbocharged Fords from the late 1980s; the friends you'd gain might alone be worth the price of admission.
-Carter