The Porsche 911 is used by many as a yardstick by a majority of car enthusiasts. If you've owned one at one time or another, no matter the vintage, you've joined the ranks of the elite petrol heads. There are those out there who view the rear engine design as inherently compromised, but I've never been one of them. I've always wanted a 911 ever since I first drove one, a 1984 3.2 Coupe, when I was 16 years old. While there are many models and generations to choose from, I have my sights set on the SC, or Super Carrera of 1978-1983. These are among some of the most durable 911s built and split the middle between the convenience of modern 911s and the classic look and feel of the earlier examples of the breed. This coupe for sale in Maryland has a scant 55,000 miles on the clock and a full service history.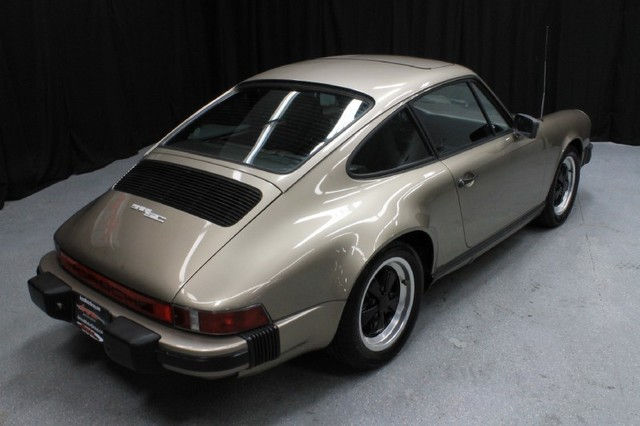 1983 Porsche 911 SC, Platinum Silver over Cocoa interior. Amazing condition, all service history and books included. Save thousands and buy pre-owned! CarFax, no accidents, gorgeous color combo, in amazing condition. Priced below market value for a quick sale. Great service history and very well maintained.
This 911 is very honest. Along with an E24 M6, a car like this has me rethinking whether or not I'll keep the R53 Cooper S much longer. I'm somewhat torn on the color of this example. While I tend to prefer more sublime hues, I'd prefer a more bold shade of red or black on 911. I have a hunch that $25,000 is just a tad bit rich for this car. If this was the one year only SC Cabriolet, I'd say we were on the mark, but given this is the hardtop, I'd say $18,000 to $20,000 is closer to we should expect for a 911 of this vintage.
-Paul