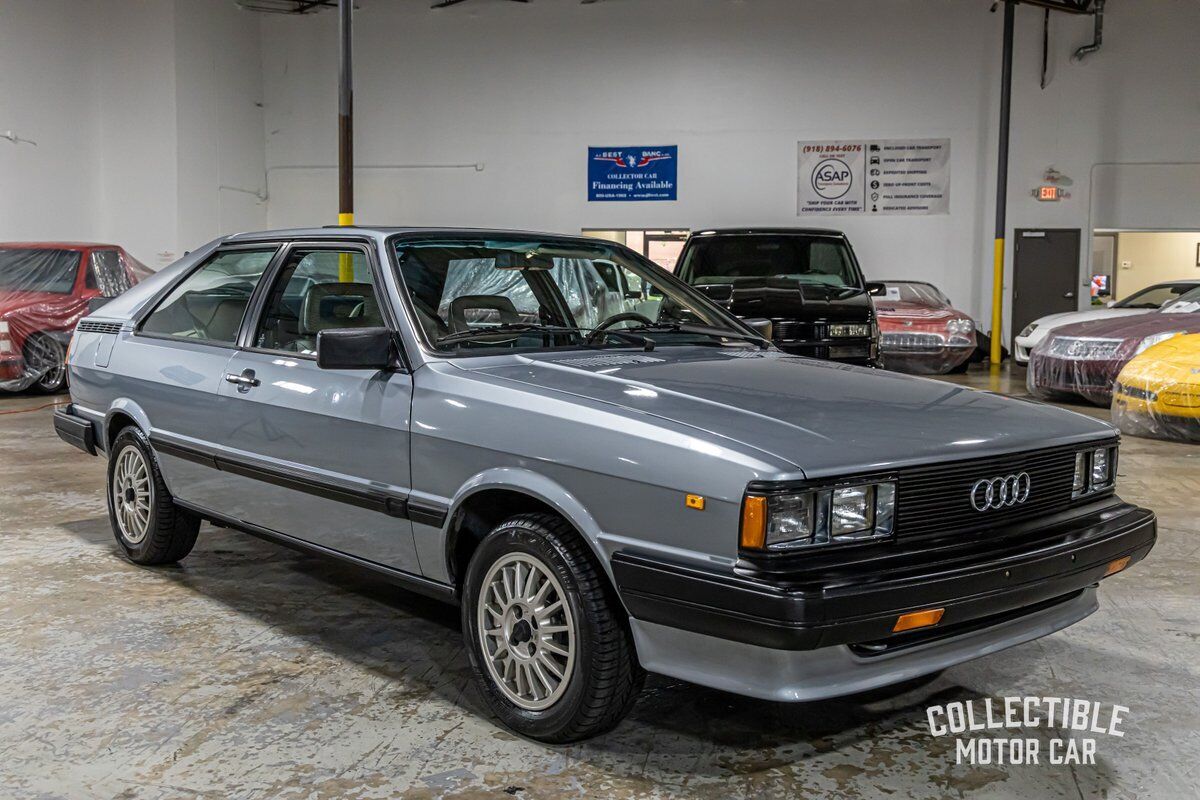 Update 9/16/23: Back in August 2020, I took a look at this nice and rarely seen 1984 Coupe GT. It's back, now with an asking price of $18,900 – amazing, considering it sold for $6,500 a few years ago. Here's what I thought back then: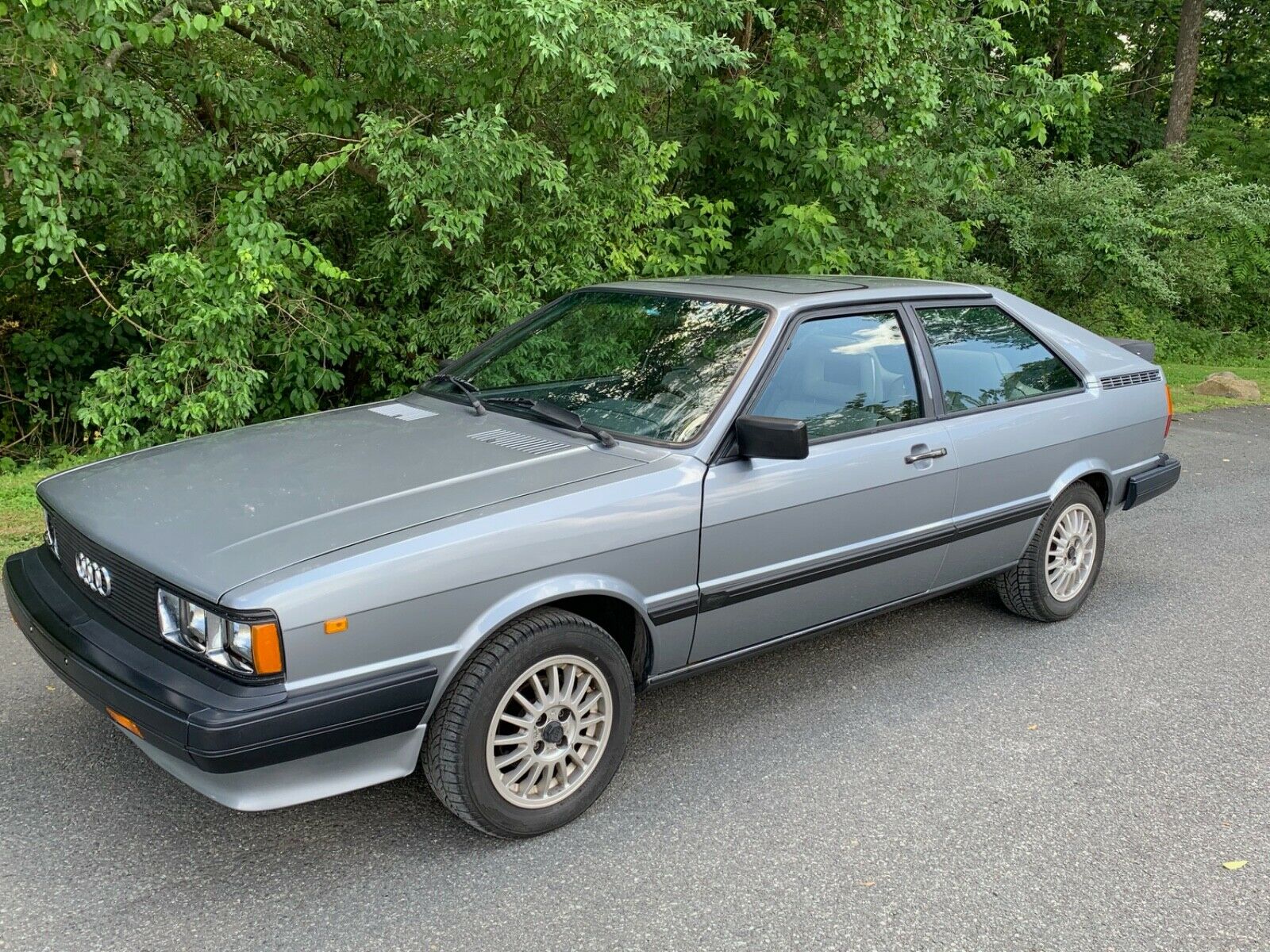 Like the 1984 Audi 4000S quattro, the 1984 Audi Coupe GT was a bit of an odd bird in the U.S. market. The GT was a light revision of the earlier Coupe; the major difference that was noticeable immediately was the Quattro-inspired 14″ Ronal R8 wheel design and raised spoiler shared with its bigger brother. Coupled with the deep chin spoiler and 4-quad headlight design, the Coupe GT introduced in mid-1983 looked like a fitting tribute to the turbocharged halo model.
Power now came from a 2.1 liter inline-5 (code WE) which cranked out 100 horsepower. Matching its European "5S" counterpart, the U.S. spec GT got an overdrive 5-speed manual with a 4.90 final drive; it helped economy slightly, though the slab front end certainly didn't. But the new close(r) ratio box over the early economy-minded 5 speed helped acceleration little. Despite the lightweight 2,500 lb curbweight, Audi claimed the GT could hit 60 in a little over 10 seconds and it was out of fizz at about 109 mph. Despite this rather tame performance for a 'Grand Tourer', the GT's numbers were on par with the GTI and better than the Scirocco. Plus, the longitudinal engine layout with equal length driveshafts coupled with a longer wheel base made them quite fun to drive.
But what was really unique about these cars was that they were an intermediary; the end of the Type 81 Coupes before the Type 85 Coupe GTs launched with heavy revision and more power (along with bigger brakes) for 1985. So while the later Coupes were basically a front-drive quattro, the 83-84 Coupe GT was like a 5-cylinder powered VW in some ways. They retained the smaller 4×100 mm bolt circle on the hubs with 239mm (9.4″) front disc brakes and rear drums, which is a blessing for wheel and brake upgrades should you want to go that route.
But on an example like this '84, I hope someone keeps it stock!
6 Comments