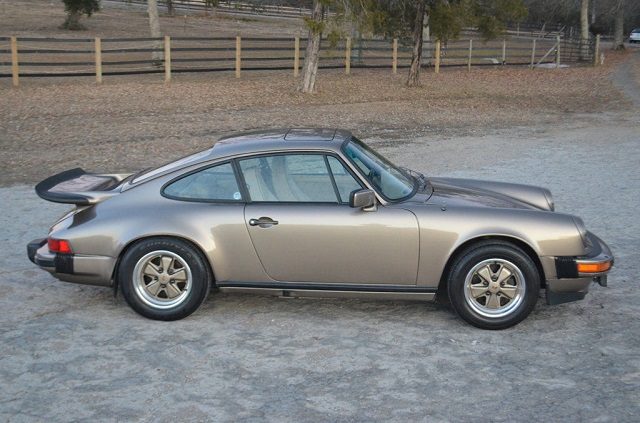 The 911 Weissach Edition is probably my favorite of the various special or commemorative edition 911s produced by Porsche. Like most Porsche special editions the 'specialness' comes almost entirely in the form of aesthetic changes. These are mostly for marketing and to push some sales, but some of them are still interesting combinations even if there's little in the way of performance improvements. What I like most about the Weissach is that it didn't bother being tame. Many of the special editions are nice looking 911s; the Weissach sort of bugs out your eyes once you step into the interior. Of the two available color combinations – Platinum Metallic and Metallic Black – the example we see here in Platinum Metallic is probably the more tame of the two. Everything matches so the gaudy interior doesn't punch you in the face quite as much. But I think it's a fun combination even if a little over the top. Other enhancements were Platinum Metallic painted Fuchs, sport seats, and rather than the standard 911SC whale tail the Weissach received the whale tail from the 3.0-liter 930 Turbo. This one here sits with 85,576 miles.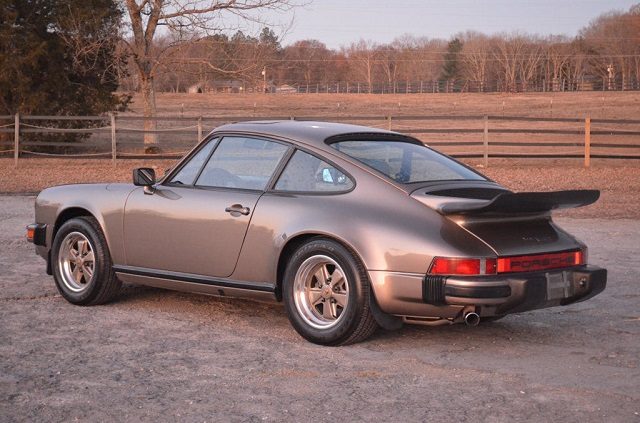 Year: 1980
Model: 911SC
Engine: 3.0 liter flat-6
Transmission: 5-speed manual
Mileage: 85,576 mi
Price: Reserve Auction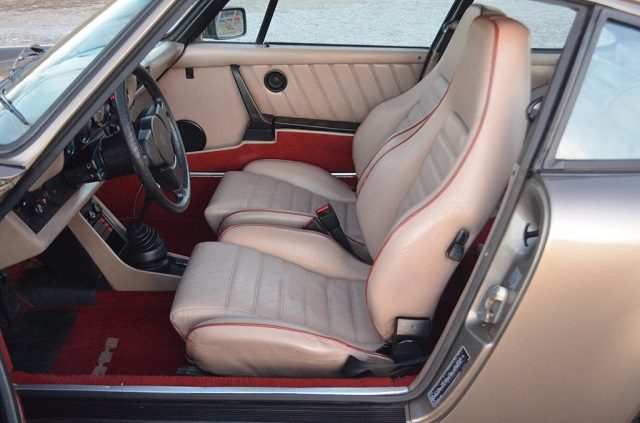 This is one of 400 Weissach Edition SC Coupes.For you that are not familiar with the 1980 Weissach Edition coupes,they were a limited run of 400 cars built to honor the Porsche Research and Development center located in Weissach Germany.The cars were only sold in the US and came in one body configuration-Coupes, and in just two colors,Platinum Metallic or Black Metallic.They both featured identical interiors of Doric Gray full leather,rust carpets and piping with Sport Seats.On the exterior they featured an early 930 style rear spoiler,15×6 and 15×7 forged alloys painted in platinum metallic and a standard sunroof.You can clearly discern from the pictures it made for a gorgeous and unique example of a 911 coupe.
This particular example has enjoyed a 32 year ownership.The car was always serviced at the Porsche franchise stores,we have service records since the car was new.At the 73000 mile mark the car had $27507.82 spent at one sitting at Paul Miller Porsche.This ticket was NOT an engine rebuild but some of the major items were;clutch kit,Carrera chain tensioners,heat exchangers,ignition control module,Bilstein shocks,stainless steel brake lines,turbo tie rod ends,wheel bearings,oil return tubes,75000 mile service,a/c work,starter,and several misc items.Needless to state,the car is a joy to drive and aesthetically pleasing to look at.If you are seeking an investment grade Porsche 911 that is also a joy to drive contact me at 615-971-4409.Independent inspections are welcomed and encouraged.The car is located in the Nashville Tn metro area.The $99 dealer doc fee will be assessed to final price of the car.This and other European collectibles may be reviewed at JPFRAZIER.com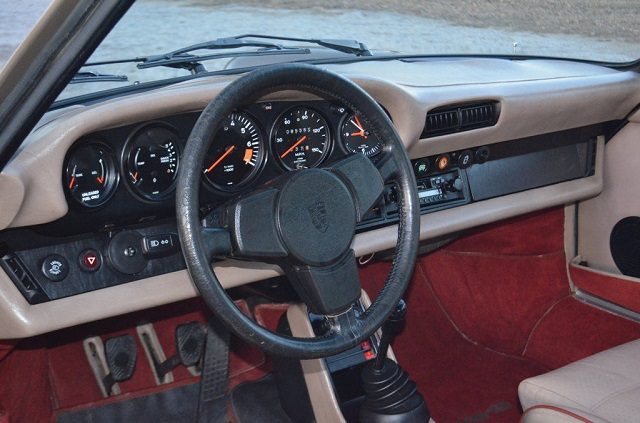 Though there were only 400 Weissach Editions produced I've never really seen them attract significant collector premiums. Small premiums, sure, especially for well documented pristine examples, but nothing really significant. Given the lack of performance improvements I don't expect we'll see that change much in the immediate future, especially given that the 911SC itself still tends to come in at pretty reasonable values on the air-cooled 911 market. That lack of a premium price isn't a bad thing though! At least not for buyers. As I said I like these in general as a slightly more unique 911SC and for the right price I think they make a nice choice. As far as special SC's go is a Weissach Edition better than the Signal Yellow 911SC I featured a while back? No, probably not, but it is also a good bit less expensive.
This particular Weissach looks in fine shape and to possess all of its original items. The seller claims full documentation as well and it also has had a significant amount of recent work performed. Much of this seems to be thanks to a period of long-term ownership. Whether that's the current owner or a previous owner is less clear, but changing hands less regularly seems to have provided it with regular maintenance and a source of ample documentation. All things considered, the asking price is certainly high and I'd suspect it'll have to be much closer to $40K than $50K if it hopes to sell. Current bidding bears that out as well as it sits at $30,500. Given the low bidding perhaps this Weissach can be had at a pretty good price.
-Rob