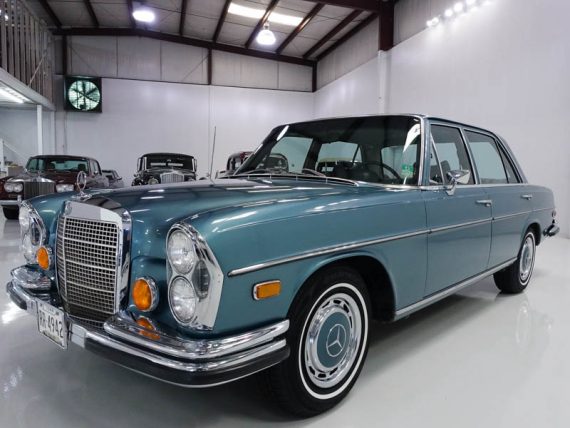 Elvis Presley loved his cars. Or maybe he just liked being seen in cars. Either way, he had his far share of flashy automobiles in his life. Cadillac, Lincoln, Rolls-Royce, Mercedes-Benz highlighted a list which included other not-so-glorious makes that just looked flashy. Often when we see "Elvis cars" come up for sale, they aren't actually his cars. Usually they were bought by him and given as gifts to family or friends. Today's featured 1971 Mercedes-Benz 280SEL isn't that case.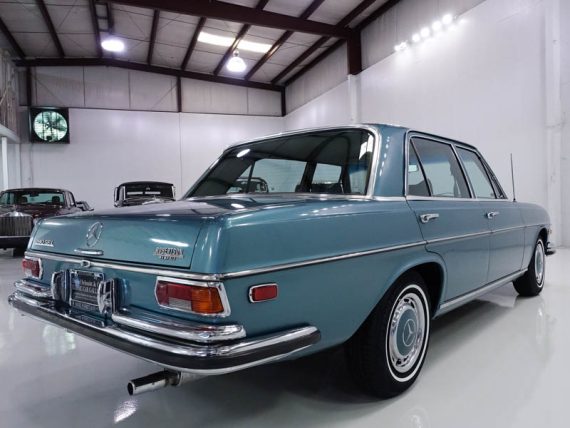 Year: 1971
Model: 280SEL
Engine: 2.8 liter inline-6
Transmission: 4-speed automatic
Mileage: 80,312 mi
Price: $199,900 Buy It Now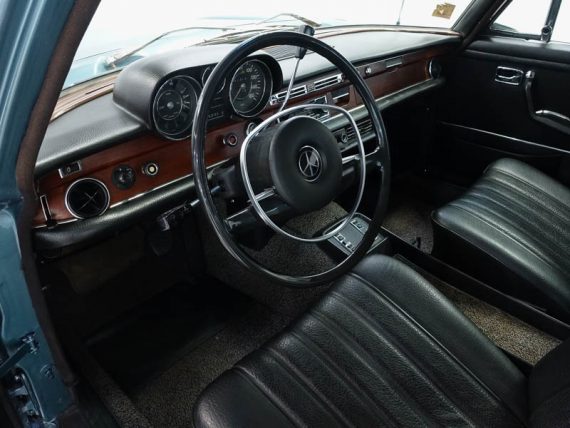 Coming up for public sale for the first time in over a decade, is the chance to own one of "The King's" personal automobiles that spent time parked in front of Graceland (as seen in the image above). This 1971 Mercedes-Benz 280SEL was purchased new in 1970 in Memphis, Tennessee by Elvis Presley. The "King" of Rock n Roll was no stranger to high-end cars; he owned numerous Cadillacs, BMWs, Rolls-Royces, Lincolns, Ferraris, and a few Mercedes.

The example seen here is a 1971 280SEL top-of-the-line Sedan which Elvis also purchased from Robertson's Mercedes-Benz and signed for on December 21, 1970. The car left the factory with code 542 (Dark Red) paint, but that color wasn't up to the "King's" standards. He soon had it repainted in Alpha Crystal Blue Metallic, a color suspiciously similar to that of his Powder Blue 1970 Mercedes-Benz 600 Limo. This example is one of very few cars that Elvis was seen in on a regular basis driving around Memphis.

After Elvis' death in 1977, his 280SEL was put on display at a prominent museum where it remained until earlier this year. The vehicle is still equipped with its factory options including air conditioning, power windows, power steering, power brakes, and a Becker Europa radio that is still in working condition. This 280SEL is well documented and comes with copies of the title registration, the original title (both of which bare Elvis' signature), a copy of the original Bill of Sale, as well as a photo of the vehicle parked in front of Graceland. Ready to make an investment that you can actually enjoy? Classic cars have proven to be among the most resilient and rewarding investments in recent years with the Historic Automobile Group Index (HAGI) jumping 39% in 2013 and posting gains of 395-percent over the last 10-years. Please contact one of our expert sales consultants for more information. They will be happy to give you a complete walk-around, supply you with a more detailed description, and answer any questions that you may have. Bid with confidence.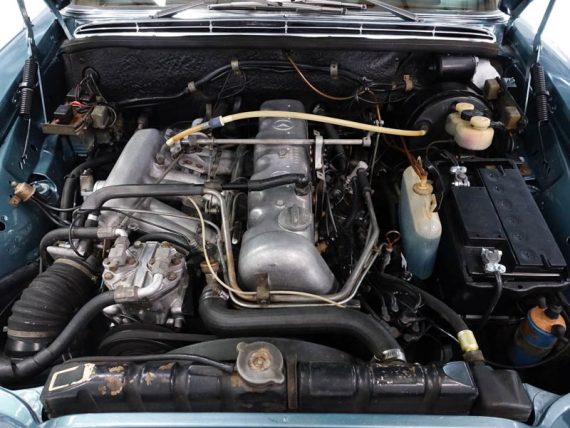 This W108 280SEL was actually bought and used by Elvis in late 1970 but not before it rid itself of it's 542 G 'Dark Red' color and being repainted in Alpha Crystal Blue Metallic. It presents really well for having just over 80,000 miles and the documentation is as solid as can be that this was actually one of his personal cars. The big plus here is that the car was actually treated as a working and driving car and not as a piece of memorabilia that just sits given it's recent tires.
Of course the value for something like this is really subjective. The only thing I've seen comparable is his 1970 600 that was sold at Bonham's auction in England in late 2010 for $187,390. Given the rarity and collectability of 600's are much greater than a W108, the math isn't adding up here. The asking price of $199,900 is optimistic to say the least. A nice 280SEL with a fair amount of mileage sells in the $10,000-15,000 range. So is Elvis worth another $185,000? I guess it depends how much you think this car will appreciate, if any. I'm not exactly on the Graceland mailing list so I'm not one to judge his popularity and value for years to come. This car really blends the line of buying a car versus buying a piece of memorabilia.
– Andrew