It appears there will be a day when we all fondly remember when E30 M3s were for sale for *just* $30,000. We'll all kick ourselves as hindsight shows we should have done everything we could to snag an original one and stash it in a garage to massively appreciate while the rest of the global economy rollercoasters its way through the 21st century. Today, however, I'm going to have to just come right out and say it: I think $30k for a plain-jane, albeit sub-100k mile and well cared-for, E30 M3 is a bit much. Alas, I don't make the market, the sellers and buyers do, and apparently this seller thinks his 90k-mile M3 will be bought for $32k. Wave goodbye to the accessible E30 M3. The only way this ship's coming back in is a lottery win or a career in private equity.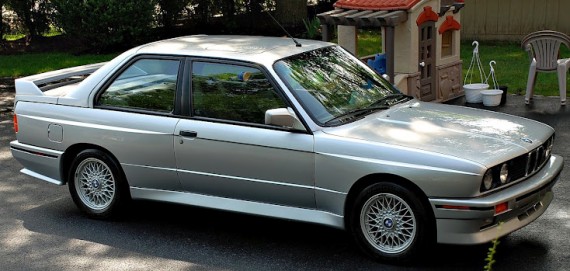 Notes from the seller:
heated seats, R134 a/c, Rogue exhaust, Evo III plug wires, UUC short-shifter, Igo 93 chip, Euro tow-hook covers, original Uniroyal spare, Viper alarm, no dash cracks, matching VINs, full service history, lots of recent work, original window sticker, clean Carfax.
Now, it's worth it to look through all of the photos, because they demonstrate that this truly is an immaculate M3 inside and out. No mods or bruises from rough use here. I just thought that meant a ~$25k M3, not $32k. Maybe buyers will work the seller down a litlte, but there's no question that E30 M3 appreciation is here to stay.
-NR