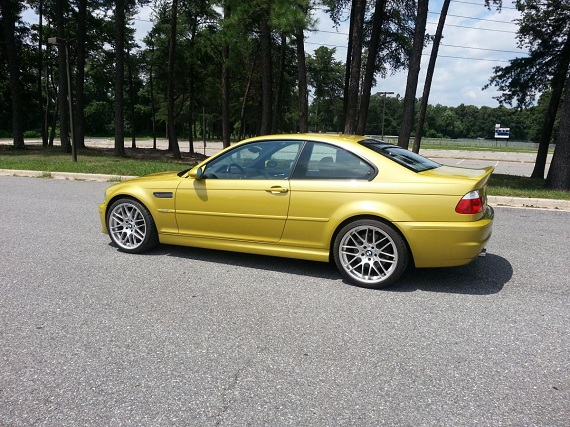 For some time I've talked about how I'd really like to get an E46 M3. I still remember well when the M3 launched; it felt as if a giant weight had been lifted from the collective shoulders of those who complained that the E36 was too watered down for the American market. Under the hood lurked the high-revving S54 3.2 inline-6, replete with individual throttle bodies. It was a return to form for BMW M, who managed to squeeze over 330 horsepower from that engine. In the world of racing cars, before 2000 it was considered to be quite good if you could make 100 horsepower from a normally aspirated liter; but Honda and BMW both left countless engine builders shaking their heads in disbelief as they were able to best that feat while retaining day to day drive-ability, longevity and a warranty. Outside, BMW stepped up the game to make the M3 stand out a bit more than the E36 had. Like its predecessor, the E46 had revised and deeper front and rear bumper covers, but the M3 added some venting behind the front wheels and some quite sexy rear flares and wide tires, along with four exhaust pipes. It was as if someone had taken the better styling ques from the M roadster and M3 and combined them. Then, there were the colors – Laguna Seca Blue has proven to be a fan favorite, but I always loved Dakar Yellow. So, I was quite excited to get a poster when new of the color that personified the rebirth of the M3 – named Phoenix Yellow – with the tag line "Okay, a Ph.D is pretty impressive, too":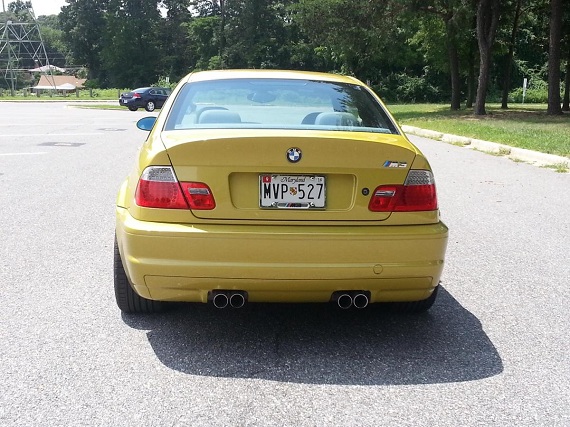 Year: 2004
Model: M3
Engine: 3.2 liter inline-6
Transmission: 6-speed manual
Mileage: 9,900 mi
Price: $32,000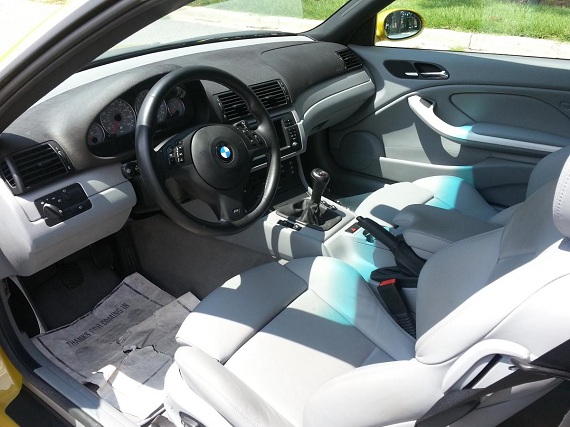 I am looking to sell my low milaege 04 PY M3. It Has 9900 Miles.
I am the original owner and ordered this car with these options.
It has
Navigation
Harmon Kardon
Xenon Lights
6 Speed Manual
Competition style wheels
Clear Bra on front , headlights , mirrors and rear quarters
It has a csl style carbon fiber trunk (seen in pics)
I have the oe trunk lid.
I have the factory 18 inch wheels and tires that are like new.
Car Cover
I am asking 32000 or best offer
I live in Maryland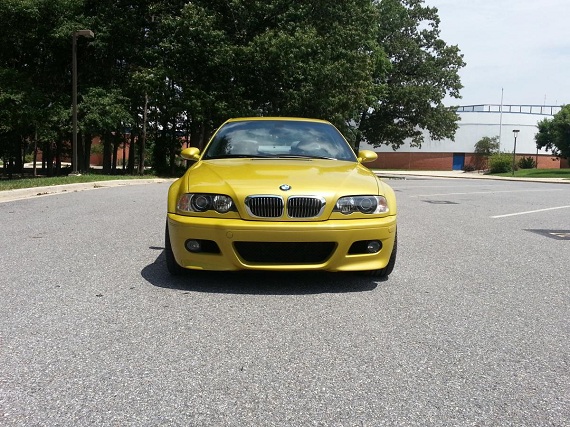 So, when our reader John sent this one to me with the line "The one" attached, I both smiled and sighed. It is, quite simply, exactly what I want. I'm not a fan of the black leather, but most Phoenix examples seem to come with that – not here, though. I'm also not a fan of the SMG semi-automatic transmission, again what most Phoenix Yellow examples seem equipped with – but again, not here, a 6-speed manual in its place. One car I loved getting to spend some time around was the CSL when I was in Germany, and I especially loved the trunk treatment – the seller of this car apparently felt the same as me. In the wheel department I don't think the stock 18s are the best looking design from BMW, but they corrected that with the great looking ZCP wheels on the Competition Package. Those would be a must, and again appear here. Of course, since I'm being picky, I'd want a one, owner low mile car. Done and done. What's not to like? Well, I can't afford it – granted, compared to the last low mile M3 I wrote up, this car is a bargain. Honestly, if we were at just a slightly different point in life; i.e., not living in a city, I'd be happy to take on the payments for this car. It is, to me, perfect.
-Carter