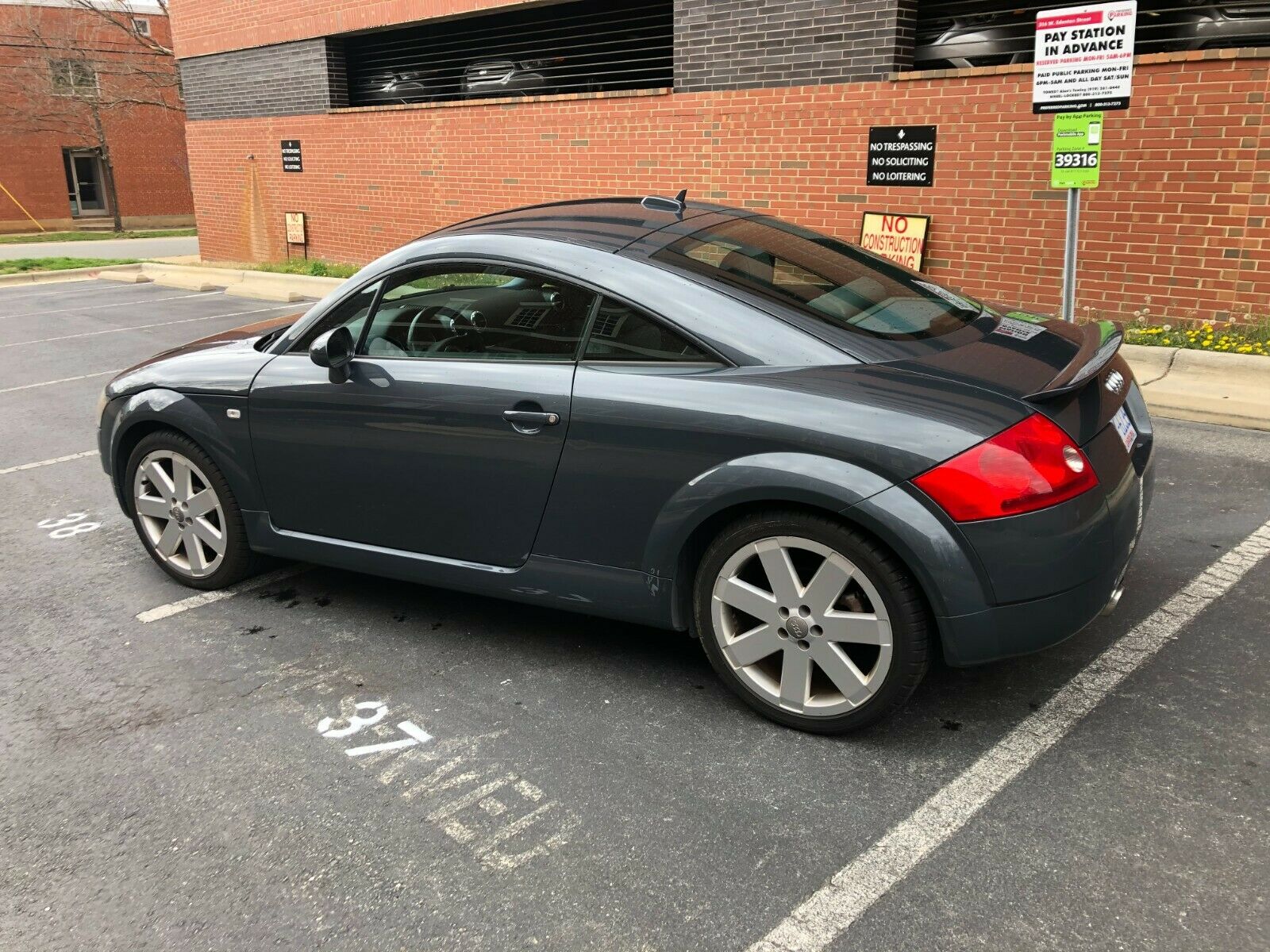 The TT Roadster sold for $8,145 and the Coupe sold for $8,100.
Currently, almost no one has time to even consider the 8N chassis Audi TT. It's old, with the last of the first generation produced 15 years ago and its replacement – the 8J – has also fully completed a production cycle. It doesn't have the super wiz-bang computers, million horsepower engines, or cut-your-hand-on-the-front-end styling of the new models. A fair amount lay in a state of disrepair; crashed, thrashed and trashed to a point where they're nearly given away – quite seriously, there's one near me for $1,500. But find a good one, and I think now is the prime time to grab a clean TT that will be a future collectable – and BaT recently has sold a few low mileage examples at or over $20,000. Today's duo of quattros aren't nearly as clean or low mileage, but they're also a lot cheaper. Which would you take?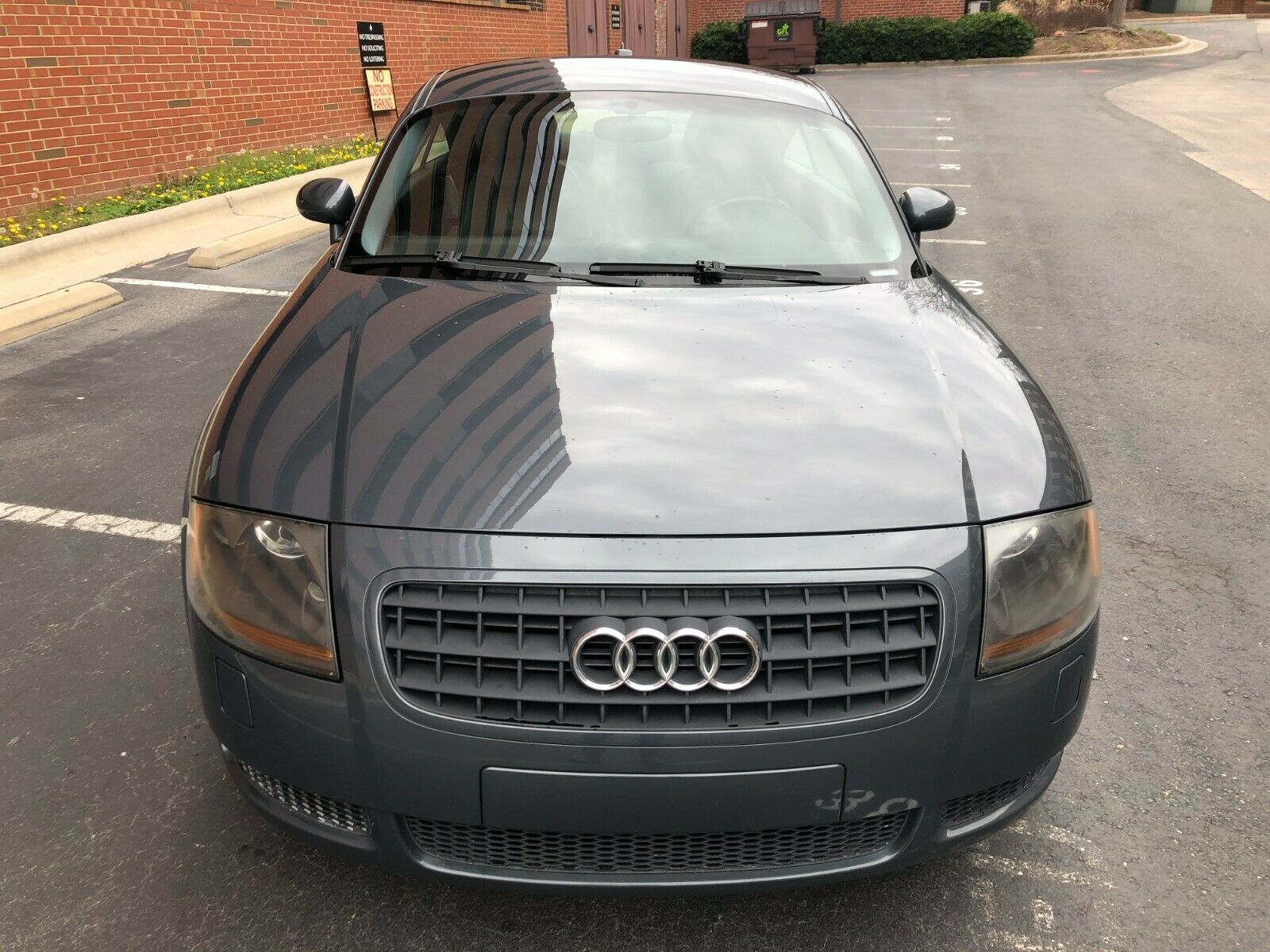 Year: 2005
Model: TT Coupe 225 quattro
VIN: TRUWT28N551011001
Engine: 1.8 liter turbocharged inline-4
Transmission: 6-speed manual
Mileage: 81,400 mi
Location: Raleigh, North Carolina
Price: No Reserve Auction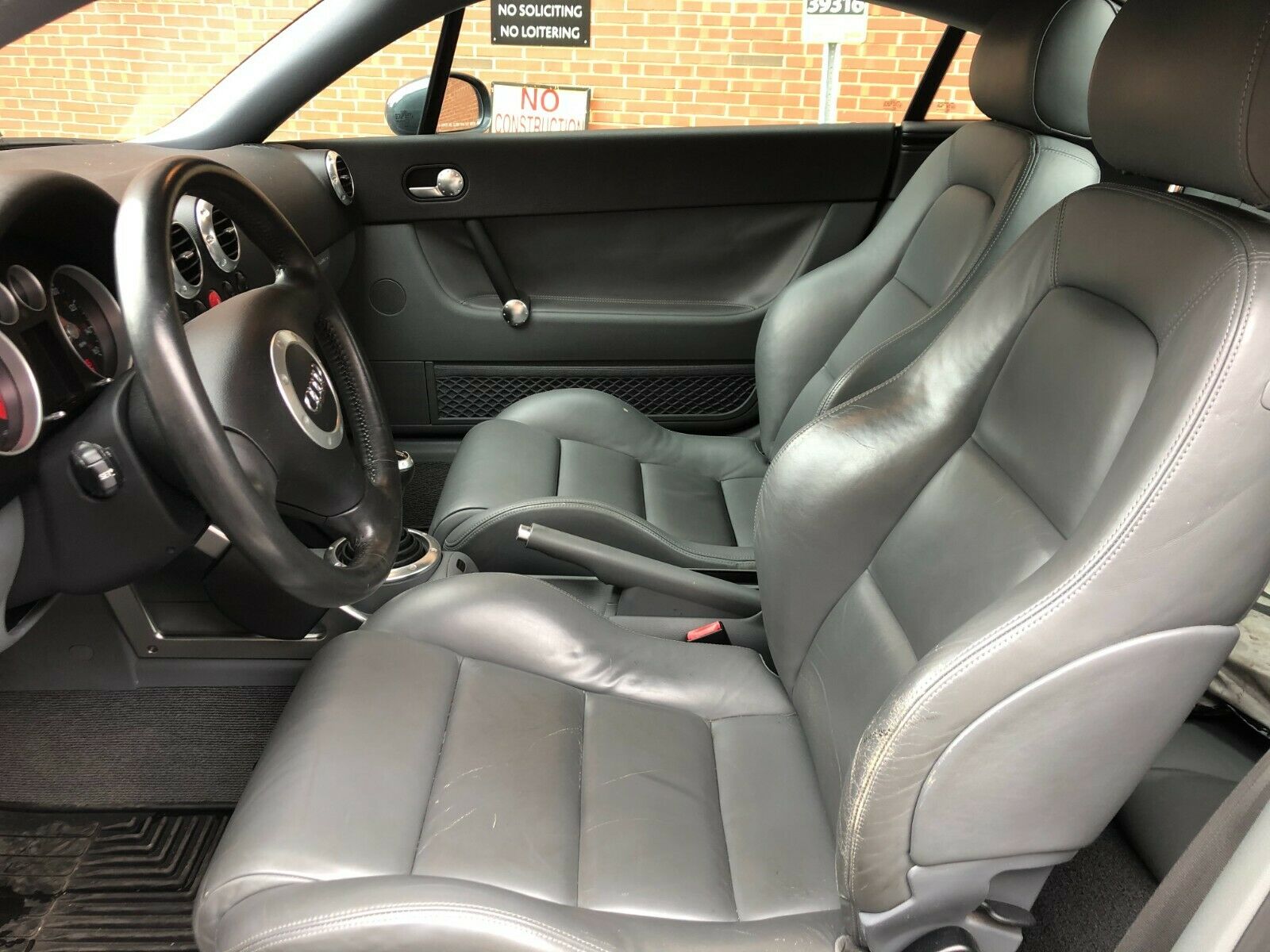 2005 Audi TT Quattro, all-wheel drive, 6-speed, all original, only 81K miles. Everything works and is ready to go. I've owned for the past 10 years and the vehicle has always been serviced. New tires and front brakes less than 2000 miles ago. The interior and exterior are in great shape but will need the headliner glued – current held by pins.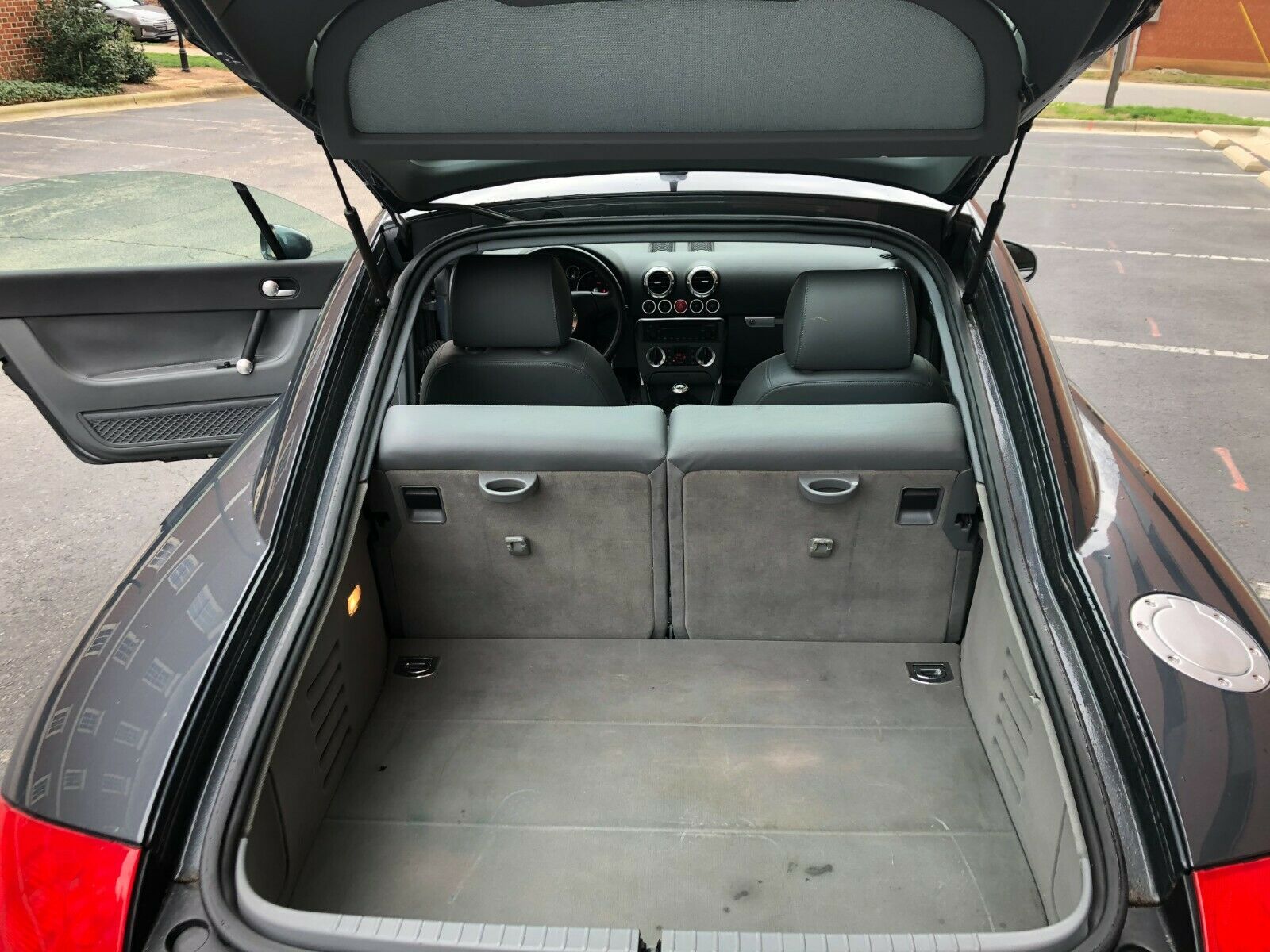 This one looks neat in what I think is Dolomite Gray Pearl Effect over Aviator Gray leather, but what first drew me were the 3.2-spec 18″ wheels. They really help to set the car apart from the normal TTs and were optional on late 225s. As with most late 8Ns, this one is pretty loaded – heated seats as part of the Premium Package, and the Bose Audi Concert system as part of the Audio Package. Condition? Well, it could be better, but it could be worse. I think a day of detailing would improve the presentation, but there are a few repairs left to do here. But the pricing isn't all that outrageous at roughly $8,000 with a few hours to go when I last checked. If you like the rare color combo and fully-optioned equipment in Coupe form, maybe this one is for you.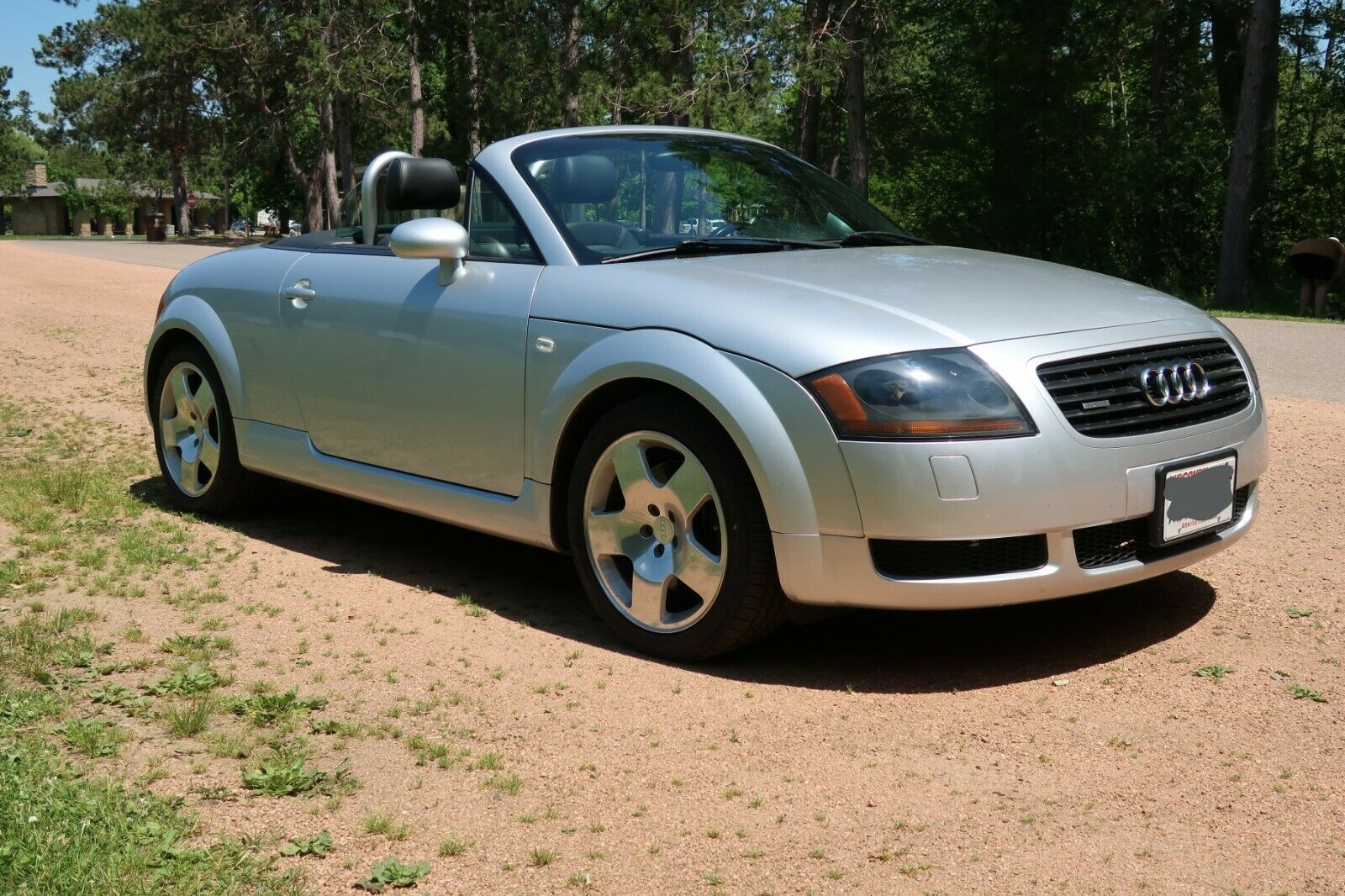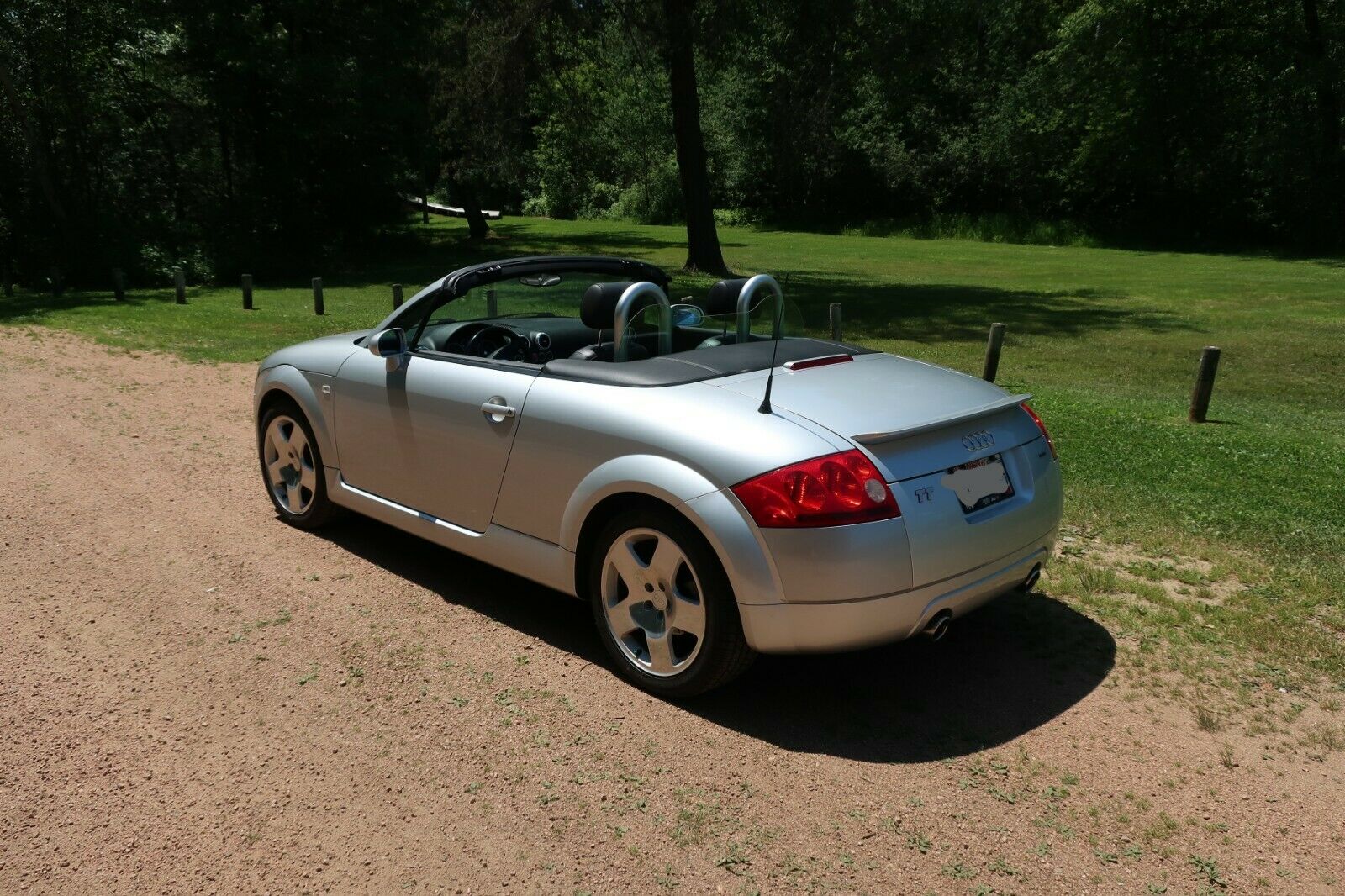 Year: 2002
Model: TT Roadster 225 quattro
VIN: TRUUT28N321021416
Engine: 1.8 liter turbocharged inline-4
Transmission: 6-speed manual
Mileage: 42,000 mi
Location: Stevens Point, Wisconsin
Price: No Reserve Auction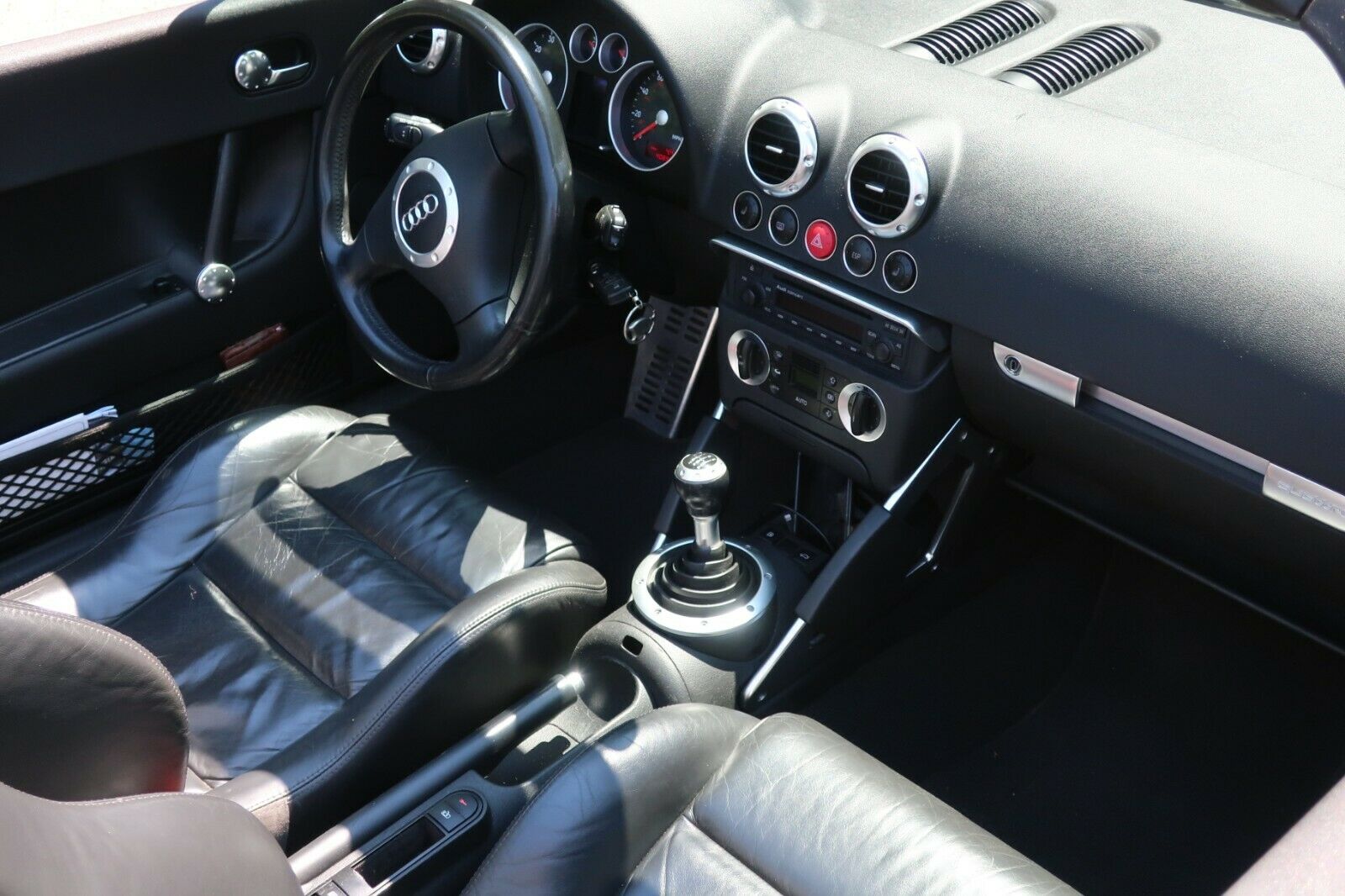 Meticulously kept service records from new.Imported from Louisiana 1/20 from first owner,no snow or salt,always garaged.
Lake Silver metallic over heated black seats and powered by a 1.8 L turbo 225hp, 6 spd manual,AWD.Featuring climate control,cruise control and Bose sound.Polished and forged Fat Five wheels wear Bridgstone Potenza tires with 2020 date codes.Newer convertible top.
Timing belt service at 36K. Within the last year,new windshield,all fluids within manufacturer recommended interval,fresh oil change 3/10/21(Liqui-Moly).
2 keys and owners manual included. Very quick,agile,all original FUN car! Clear title in hand.
We love the car but health issue forces sale. Am available to work with your shipper
Thanks for looking and Happy Bidding!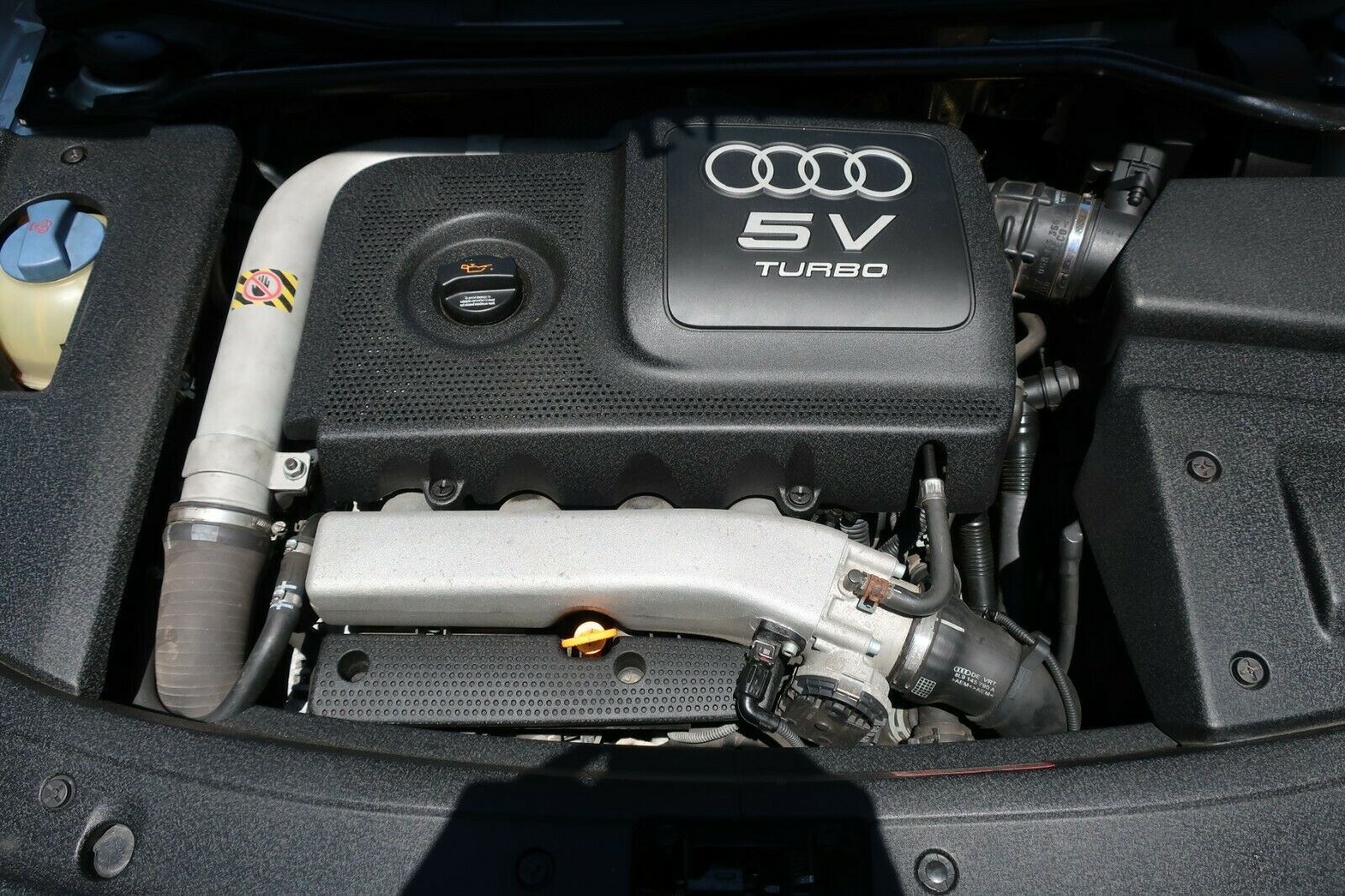 Lake Silver Metallic over black leather is a lot more common to see on TTs, but honestly – it still looks great. Like the above model, this one is pretty decked out – forged fat fives, Bose, heated seats…and on top of that, it has half the mileage and more big-dollar service disclosed. Personally as you probably are too aware I drift towards the more shouty colors; make mine Desert Green Pearl Effect, Denim Blue Pearl Effect, or the absolutely awesome Aviator Gray Pearl Effect – but that said, this one really looks like a stronger buy. Its near twin just sold on BaT for over double the current bid, for what it's worth. And of these two, though I like the coupe more, it'd be the one I'd choose. How about you?
-Carter