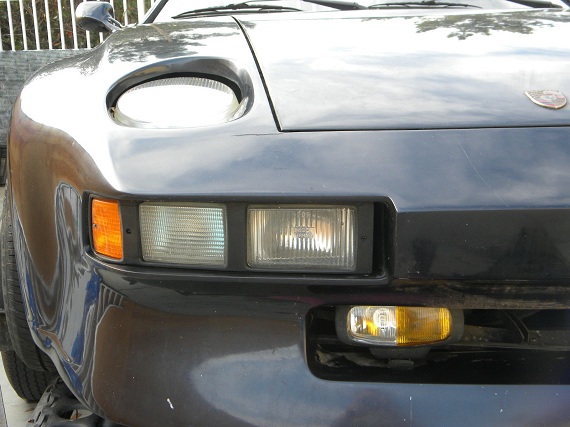 In the crazy world of Euro tuners, Gemballa stands out for some pretty crazy modifications that are sometimes in questionable taste. But in the 1980s you couldn't flare a car enough, and Gemballa was one of the best. Gemballa actually made several different body kits for the 928, with seemingly few being the same. This particular model sports some of the wider flares and a large enough wing to make your local Lamborghini Countach jealous; mainted in dark blue paint and sitting over some seriously wide BBS wheels it looks ready for a filming session fo the next Rush music video: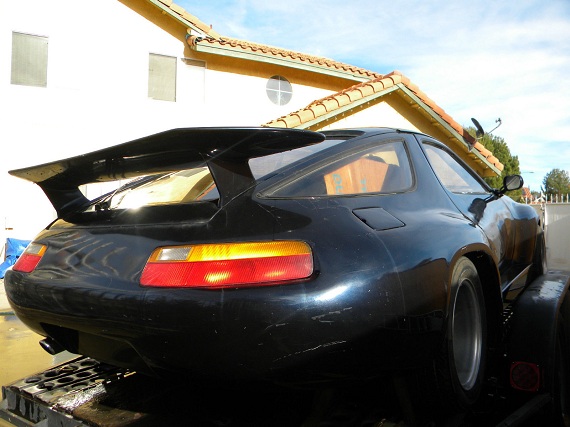 Year: 1980
Model: 928 Gemballa
Engine: 4.7 liter V8
Transmission: 5-speed manual
Mileage: 76,000 mi
Price: No Reserve Auction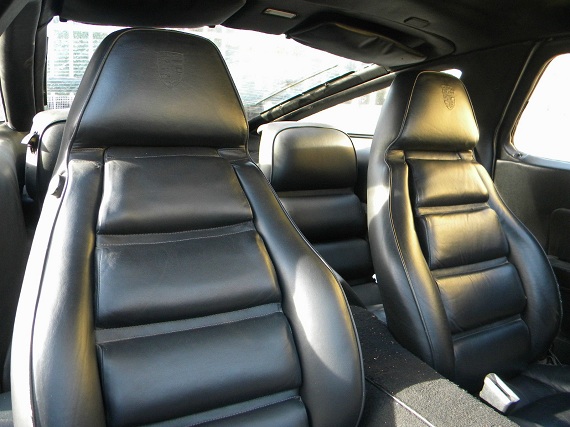 Updated with Gemballa BodyKit – at that time was about $35,000. Leather interior. Seats are in a great condition. New engine!!! Original BBS Wheels Deep Dish. Garage kept. RARE To Find!

Needs some body work.

Please feel free to ask questions.

***Free delivery within 200 ml from Los Angeles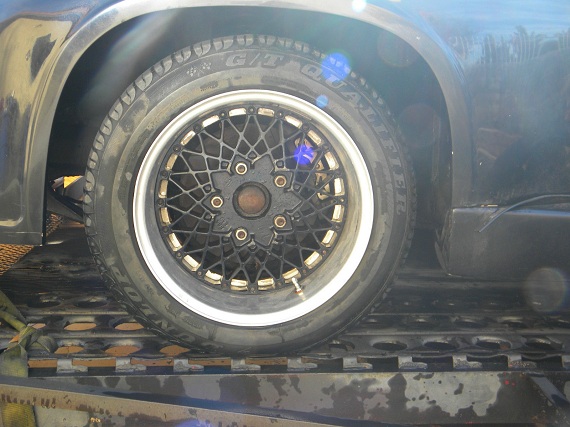 The car is claimed to be a Euro-spec model which would give it quite a bit more power than the U.S. spec 928s of the same vintage. Additionally, the engine is listed as the 4.7 which would mean this is a 300HP S-spec car if that proved true. The Gemballa mods are a claimed $35,000 original bill – probably accurate in the heady days of the 1980s. The leather does look great; at least, what can be seen. The pictures aren't great overall and don't seem to do the car much justice. Further, the paint appears to be in a pretty poor state despite being claimed as garage kept; I've certainly seen original 928s that were kept up and look better than this without a respray. The wheels also don't look to be in the best condition, though BBS wheels can usually be salvaged easily enough. Interestingly the car is sporting later-model taillights, so perhaps the Gemballa conversion was done later in the 1980s. No maintenance is mentioned, and the offer of free 200mi delivery has me speculating the seller is just looking to move on. Bidding is currently quite low; the last Euro S 5-speed we featured sold for around $10,000 with a few unknowns but in better original condition. This car is currently sitting at about half that amount with a few days to go; perhaps if you're feeling brave, break out your best Human League cassette and bid on this monster. At that price it's a lot of car for the money that will require a lot of money to be a great car again.
-Carter