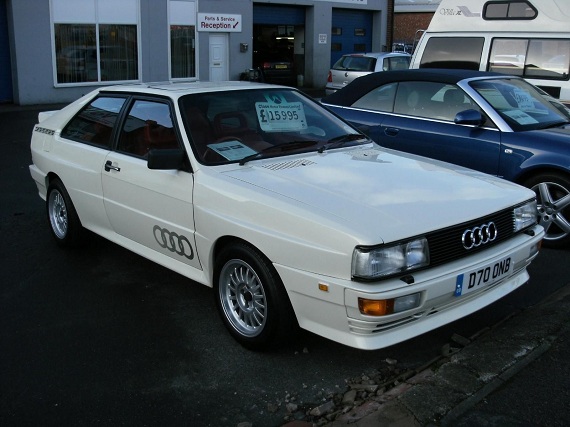 Need something to tow with your recently acquired Audi Service Van? What better item than a proper Audi Quattro. But this isn't just any Quattro – not that they're particularly common in any event. No, this is one of the uber-rare Treser cars. Treser cars are certainly polarizing, and much like the extreme tuners of the day such as DP and Koenig the Treser cars look pretty dated now. However, when they're well presented they still look neat, a glimpse into a time period that many want to forget. Apparently, this seller wanted to forget it so much he reverted this Treser to it's original Audi panels. For that, most of us are thankful: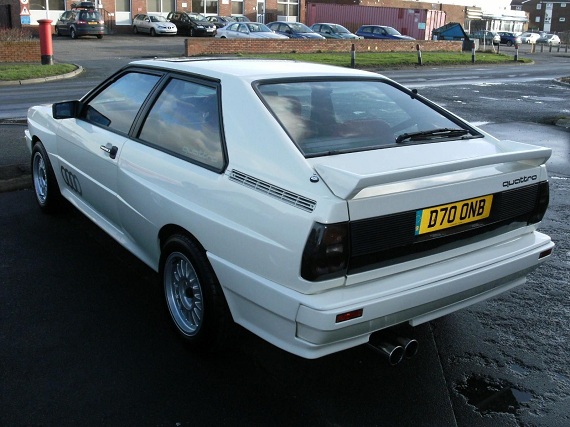 Year: 1987
Model: Quattro
Engine: 2.1 liter turbocharged inline-5
Transmission: 5-speed manual
Mileage: 81,000 mi
Price: GBP 15,995 (today $26,602)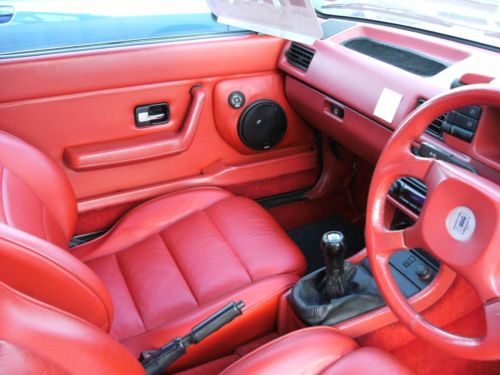 FANTASTIC OPPORTUNITY TO OWN THIS AMAZING RARE VEHICLE. 80K SHOWING 20K (CLOCKS RENEWED AT 60K), FULLY DOCUMENTED SERVICE HISTORY MAINLY BAUER MILLET WITH15k PLUS RECIEPTS AND BILLS. THE CAR WAS BOUGHT BY THE PREVIOUS OWNER IN THE YEAR 2000 AT AUCTION FOR £7500 AND STORED FOR 13 YEARS – IN THAT TIME COVERED UNDER 100 MILES. WE BOUGHT THE CAR IN MAY NEEDING ATTENTION TO BRAKES, SUSPENSION AND SOME VERY EXPENSIVE OBSELETE ENGINE COMPONENTS! THERE WERE THREE MINOR RUST PATCHES, ONE NEXT TO THE N/S/F SCREEN, ONE NEXT TO THE N/S/R GRILLE AND A COUPLE AROUND THE SUNROOF. BECAUSE OF THE COLOUR THE CAR HAS SINCE HAD A FULL GLASS OUT RESPRAY! BRAKES ALL ROUND, FULL STAINLESS EXHAUST SYSTEM, REM OTE CENTRAL LOCKING ALARM, PAS, ABS, ELECTRIC WINDOWS, NEW WARM UP REG AND VARIOUS SENSORS ALSO FITTED – ALL IN ALL AROUND £3500 SPENT. WALTER TRESER WAS THE CHIEF DESIGNER BEHIND THE UR QUATTRO AND TOOK A LIMITED NUMBER FROM FACTORY TO ADD HIS OWN PERSONAL TOUCHES, A HIGH LIFT CAM, PORSCHE 928 INJECTION SYSTEM AND DIFFERENT ENGINE MANAGMENT UPGRADES THE POWER FROM 200 TO 250BHP. ORIGINALLY THE CAR WOULD HAVE BEEN ADORNED WITH A VERY 80s BODY KIT AND WHEELS – THIS HAS BEEN REMOVED AND PUT BACK TO STANDARD, THE INTERIOR, AGAIN TRESER, IS FULL BRIGHT RED LEATHER, RED TRIM, RED LEATHER ROOF LINING AND RED CARPETS! THE VOICE SYNTHESIZER DOESNT WORK. KENWOOD STEREO, MB QUART DOOR SPEAKERS PLUS TWEETERS AND ALPINE 6 X 9 IN THE REAR. THERE IS NO RUST ANYWHERE ON THIS VEHICLE, PLEASE CALL JARED FOR MORE DETAILS. THIS CAR IS A ONE OFF, READY TO SHOW AND PRICED TO SELL. IT LITERALLY STOPS PEOPLE IN THE STREET!!! SERIOUS ENQUIRIES ONLY, PART EXCHANGE WELCOME.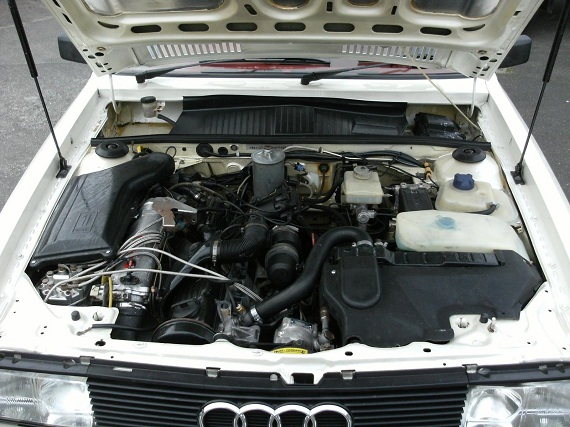 What was left after the exterior was redone in its original configuration was that incredible Treser custom interior and the bespoke motor. It's pretty interesting looking at that CIS fuel distributor, stolen from a 928 by Treser. Enthusiasts and the future owner will also be thankful that the Treser TRX-spec wheels are gone, replaced by the original 15×8 Ronal R8 wheels. The result is a sleeper Treser with the performance of the later "RR" quattros that today are drawing so much money. For originality, if I were purchasing I'd probably want to track down those body parts as they're rare as the proverbial hen's tooth; however, the car looks fantastic, is in the perfect color combination to make you feel special and stand out, and honestly isn't overpriced for the market. $26,500 isn't outrageous for a fully rebuilt Quattro these days, though it's top of the market for the 10Vs. But this is one special 10V Quattro that deserves a little attention. Just don't forget to pack your Hypercolor shirt, Ray-Ban Aviators and Wham's Make it Big.
-Carter