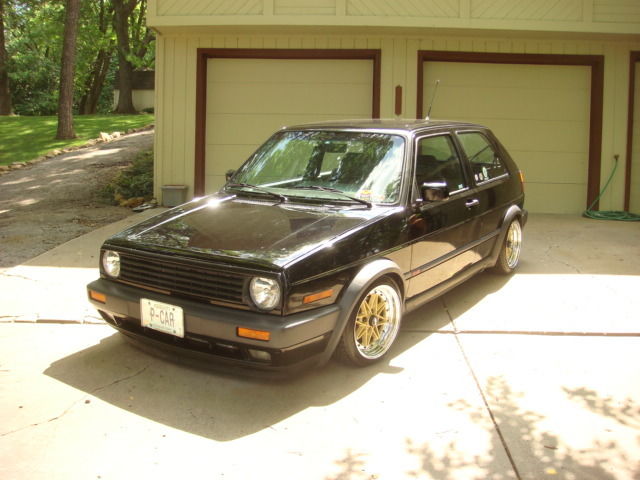 On a recent visit to Coventry Motorcar I was shown the "Tuning Drawer": one pull-out drawer in an admittedly large and cool rolling tool chest full of cords, plugs, and modules. Today, that's what it takes to tune a car; not cams, throttle bodies, head work or a high pressure fuel pump. Designing those parts to fit into modern motors and still have them leap through the hoops of getting certified by the EPA means that only the richest and most respected tuning firms can produce parts to fit into these complicated motors, and even then they're more often than not highly reliant upon computer reprograming rather than internal rebuilds. Today's GTi may not look particularly outrageous from the outside, but it brings us back to a more simple time in tuning, an analogue age where jumps in horsepower were measured in single digits, not in groups of 100 or more: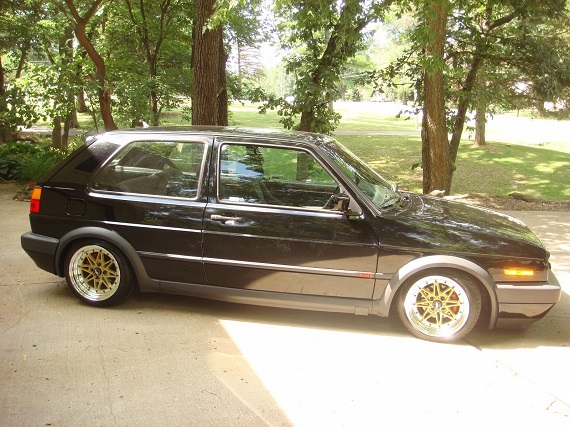 Year: 1992
Model: GTi 16V
Engine: 2.0 liter inline-4
Transmission: 5-speed manual
Mileage: 202,000 mi
Price: $8,500 Buy It Now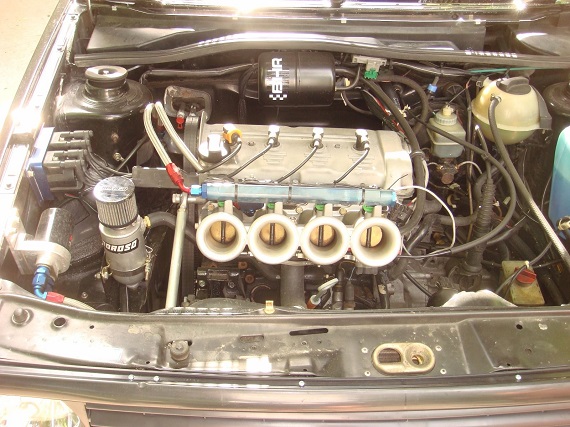 Re-Listing because eBay cancelled previous auction because of "suspicious" buyer.

Heavily modified, engine and suspension rebuilt by Bob Hindson Racing (BHR) KC.
Two 2nd place finishes at major Volkswagen Show:

Eureka Springs, AR Annual VW Show Aug 2012

Missouri/Kansas VWClub Show May 2016, Weston, MO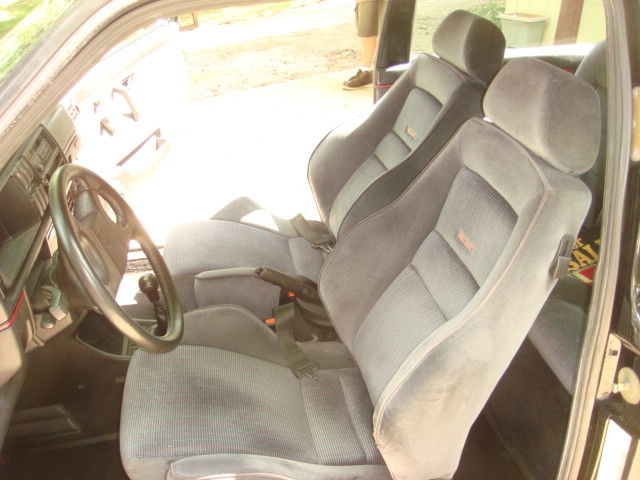 Can you imagine for a moment getting a new BMW M4 and ripping the ECU and fuel injection out, and in its place sticking some carburetors? It might be laughable, and certainly the flexibility and range of computer control far outstrips what carbs can do. But man, do they look cool, and the sound is fantastic too. Of course, it's a bit silly to do this conversion on a Volkswagen without re-arranging the radiator setup. I've seen some pretty slick offset radiator configurations on GTis, and it's necessary or else you're just sucking the hot air out of your cooling and into your engine. But outside of that, this build looks extremely clean with Aeroquip fittings, breathers and a clean stand alone ignition. Not much detail regarding the build is given, but the name Bob Hindson Racing is certainly quite respected, so if they set everything up it should be well done and top dollar. The only cheap item I can spot is the replica vintage look wheels, an easy fix to proper units with enough money. Otherwise, this GTi is pretty unassuming and looks excellent and mostly stock. The asking price isn't outrageous given the amount of work which should have been performed – the parts for a top-notch carb conversion alone are almost $1,500, never mind the installation and tuning, the suspension work, and of course the starting point of the desirable GTi 16V replete with original Recaro interior. Personally I'd prefer a more stock one, but if you want a great sounding Volkswagen with a lot of analogue character to bring you back from the digital brink this looks like a great option.
Edit: Of course, I MEANT to say individual throttle bodies rather than carburetors, so if you do a quick "Find and Replace" and excuse my momentary lapse of intellect, I'd appreciate it! – Carter
-Carter