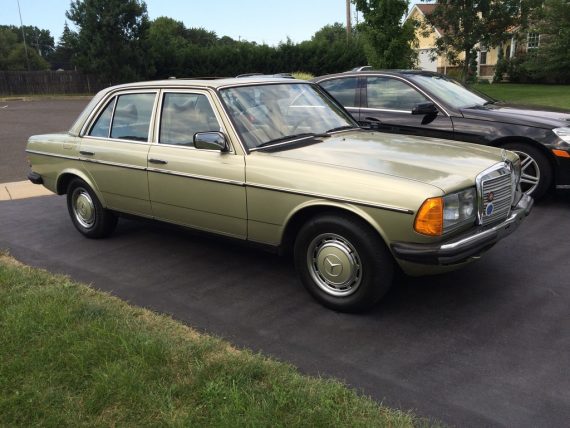 Update 1/24/2018 – nearly a year and a half later, this car is still for sale at a slightly reduced price of $6,999 – getting closer to our valuation.
Another week, another diesel Mercedes-Benz. This one has a little more rarity thanks to fewer features than what we normally see. Manual transmission, manual windows, non-turbo diesel engine, cloth seat inserts but what you do get is European lights and bumpers finished over the wonderfully period-correct Thistle Green. So if you are looking for a bare-bones W123 diesel with a little bit of European flare, then this 300D north of Philadelphia might fit the bill.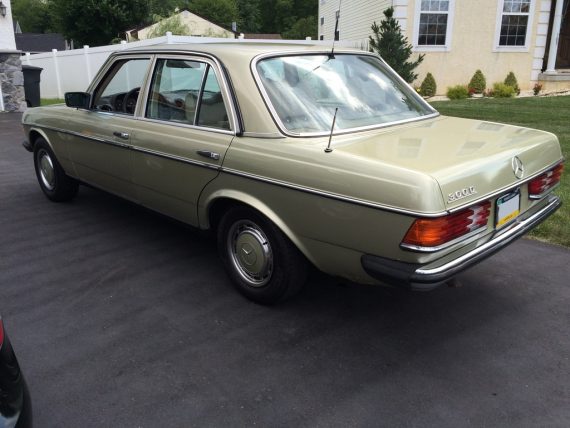 Year:Â 1984
Model:Â 300D
Engine: 3.0 liter diesel 5-cylinder
Transmission:Â 4-speed manual
Mileage:
176,590
Price:
$6,999 Buy It Now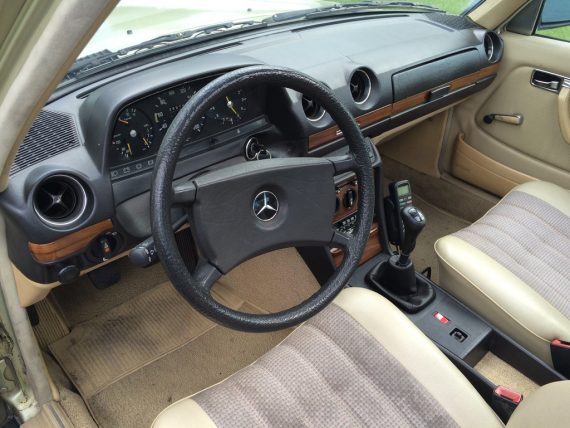 Offering for sale my 1984 euro w123 Mercedes 300d with 4 speed manual transmission.
Please note that odometer reading of 284,197 is represented in kilometers,
which is equivalent to 176,591 miles.this is euro vin # wdb1231301a149362 ebay doesn't recognize it, I'm the second owner.
During three years of my ownership the car always has been kept in the garage and driven for pleasure only on beautiful sunny days. The vehicle has a good strong motor which starts at any temperature without any hesitation, smooth shifting transmission, and good solid clutch. The car cruises in the straight line without any puling; it has good strong brakes; it stops without any vibration or puling to sides.
There is one rust spot that eventually will need to be fixed (this is typical for w123)- the rust spot is located on the rear left bottom side(see pictures). It is a very nice looking vehicle, I get lots of complements on it when driving, but please have a realistic expectation on a 33 years old car.
If you like to see a walk around video please search youtube for
" EURO W123 1984 Mercedes Benz 300d 4spd manual "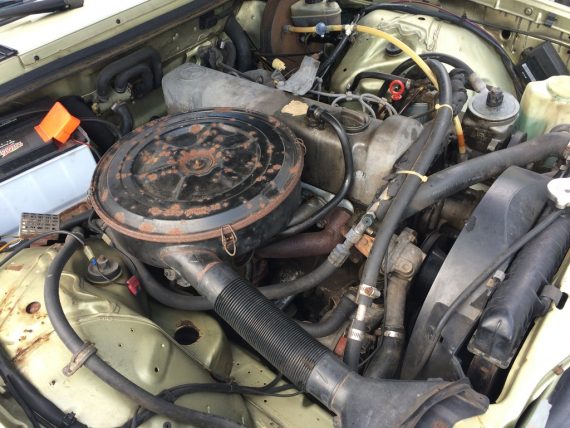 This is without a doubt a rare optioned car that you couldn't configure in the US-spec cars. By 1984, the non-turbo OM617 was long gone in favor of the turbo engine and a four-speed manual transmission was out of the question as well. That doesn't necessarily mean it's better than a turbo and automatic car, but rather just a different option. Â The interior with the green inserts is a nice touch to set it apart from the normal MB-tex that we see all the time.
Now this car doesn't come without it's faults. The two big rust spots on the bottom of the trunk compartments give me pause as it not only is rusting from the outside, but maybe from the inside under the trunk liner as well. The 4-speed manual box isn't the greatest transmission ever and not to mention you'll be shifting by ear because of the lack of tachometer. Looking around the interior, the dash cracks aren't going to stop splitting and the interior needs a deep scrub to freshen up some dirty spots. Under the hood, the heavy oil leak coming from the crankcase breather hose might tell me there is excessive blow-by. Other than that, it looks like what you'd expect for a northeast car with over 176,000 miles.
Pricing on this is tough to gauge. Some might value the Euro parts much more than others and put the rust issues out of their mind. If I had to throw a number on it, the $5,000-6,000 range wouldn't be a bad buy.
– Andrew