We'll start with dessert first, a 1983 Porsche 944 modified by Callaway Turbo Systems. The ad states it's one of 20 examples ever made. At $80k listed, I have no idea if this is a good deal or pipe dream, but it sure is cool!
quote from seller's CL ad:
This Porsche is one of only 20 ever built. 5 of these Porches are at the Porche museum in Stutgart, Germany. This vehicle has had a complete inspection, new brakes and rotors, multiple mechanical upgrades on 7/28/08. It is extremely fast and street legal, but could be raced under historic ranking since it has a full rollbar. All gauges work. I have performance specifications from Callaway Turbo Systems if desired. Best offer will be considered.
Like the look but a little outside your budget? Check out this mint 1984 Porsche 944 with 38k miles!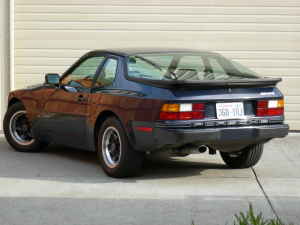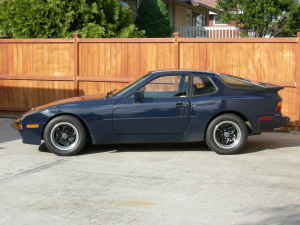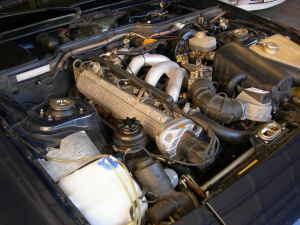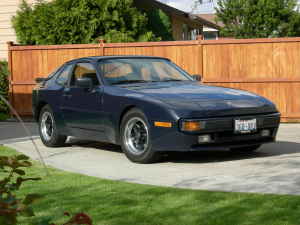 quote from CraigsList ad:
1984 Porsche 944.
38,200 miles. 5-speed. All stock and original except stereo.
PS, A/C, power windows & mirrors. Everything is in perfect working order. Clean carfax.
Rare dark "Kopenhagen" blue exterior. Immaculate black leather interior.
Newer tires, shocks, and struts. All manuals and complete maintenance records. Synthetics used regularly.
Timing and counter-rotating shaft belts replaced.
The car drives tight and strong.
$7,500.
In addition to being a very affordable and low miles Porsche, this looks like a nice investment opportunity as well. Excellence Magazine's 944 Market Update in the April 08 issues indicates that an excellent condition 1984 Porsche 944 is worth $8k. In addition, the rare color and low miles would probably qualify for their additional 10% consideration, making this car look like good value at full asking. Their past analysis indicates the car was worth a low of $5k in 2005 and has been steadily increasing since.
Hmmm, Spokane is only three and half hours away…
dc