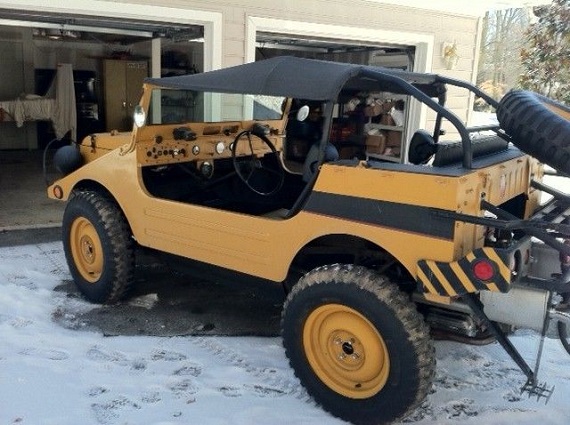 Nearly 4 years ago, Paul wrote up a 1957 Auto Union Munga, rare to see at all in the U.S. and with some practical updates. In fact, it wasn't really a Munga at all anymore; the body had been taken off and mounted onto a 1968 Beetle chassis complete with the 1600 flat-4. Now listed as a 1958 model and missing the centercaps, it appears this very same vehicle is back up for sale. What does the title of this feature mean? Well, for those in the know, the genesis of the Ur-Quattro started with a bunch of Audi models that were outpaced on a test drive through some snowy roads by a military-spec Volkswagen Iltis. So, the Iltis was really the Ur-Ur-Quattro – but in fact, the Iltis itself was heavily based upon the earlier Munga from the 1950s. That's right rally faithful, your precious Quattro was an antique long before it was a trend-setter! Okay, so it's an over simplification, but it is still neat to track the history of these cars and where the designs came from: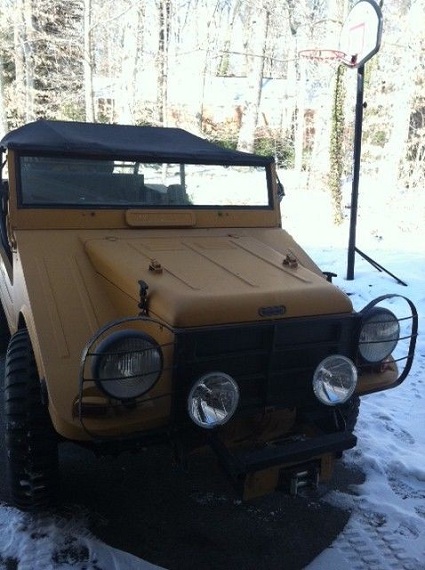 Year: 1958
Model: Munga
Engine: 1.6 liter flat-4
Transmission: 4-speed manual
Mileage: 40,000 mi
Price: Reserve Auction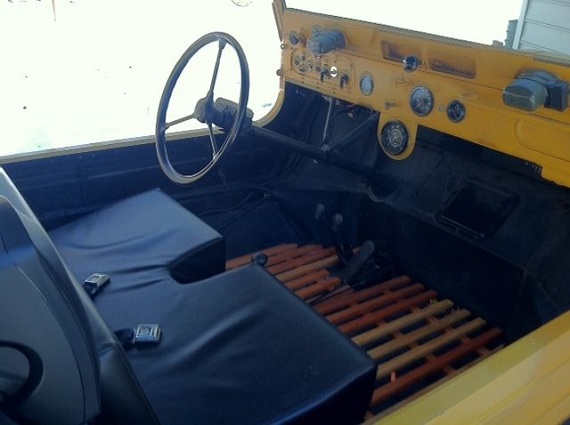 I recently purchased this Munga Jeep on Ebay, approx 7 months ago. It was fun ride at the beach this past year, but it is just not big enough for me. Need something with a bigger back seat, bought a Scout and working on that project! Need to sell this one.

This is a 1958 Munga Jeep which was manufactured by Auto Union, which later became Audi. The body was placed on a 1968 Volkswagon chassis and it really is a show stopper everywhere I go. It is equipped with a bulletproof 1600, 3 cylinder, 2 stroke motor in perfect condition. Has a 4 speed manual trans on the floor and shifts flawlessly. It is completely street legal and tagged in Delaware. It will drive anywhere, rides nice and sounds great. The top removes very quickly and is in perfect condition.

When I received the Jeep it was not running very smoothly and I had the following done professionally(have receipts):
Adjusted valves
Rebuilt the carburetor
Replaced the fuel pump
Installed electronic ignition
Also, I added a Sony stereo/Ipod hookup, power outlet and Yamaha outdoor speakers

Currently everything works and it looks great!

On Feb-20-14 at 04:32:35 PST, seller added the following information:

Note change:The engine is a 1600, 4 cylinder, 4 stroke. I put the original Munga engine spec(3 cylinder, 2 stroke) by accident.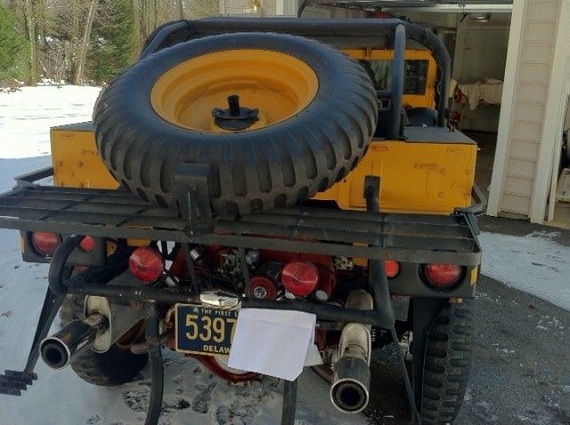 As a neat kick-around car, this is a great and interesting alternative to a VW Thing, Baja Bug, stripped Jeep or Land Rover, and will certainly draw attention anywhere it goes. Originality is out the door, so just drive it and have fun. As Paul mentioned in the earlier post, the loss of the original DKW 2-stroke bits isn't necessarily a bad thing, as this setup will be much easier to run and maintain. I wouldn't think Delaware would be the place that such a beach vehicle would end up; rather, I'd expect to see this cruising around Southern California lapping up the sunshine. Reserve is still on with bidding in the $4,000 range – for a unique but drivable bit of history, not really too bad of a deal, and it'll certainly set you apart from the crowd!
-Carter