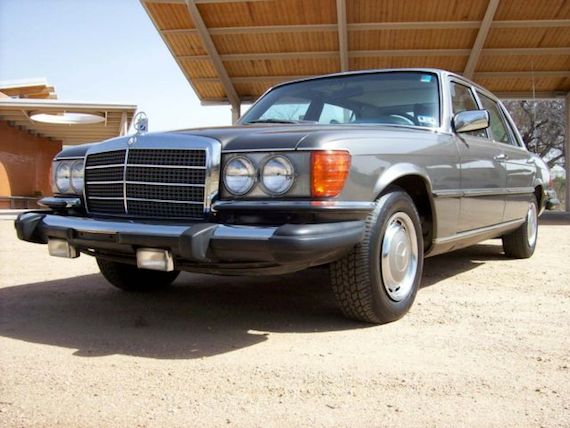 The 1970s weren't a particular promising time for most automakers, but Mercedes-Benz nonetheless pushed on in the face of every tightening energy supplies and tougher safety standards. The W116 would carry the S class torch through this decade, introducing new luxury and safety features that would become commonplace today. These aren't the most particularly loved classic Mercedes models, but this two owner 450SEL has been a Texas car all its life and looks great for its age.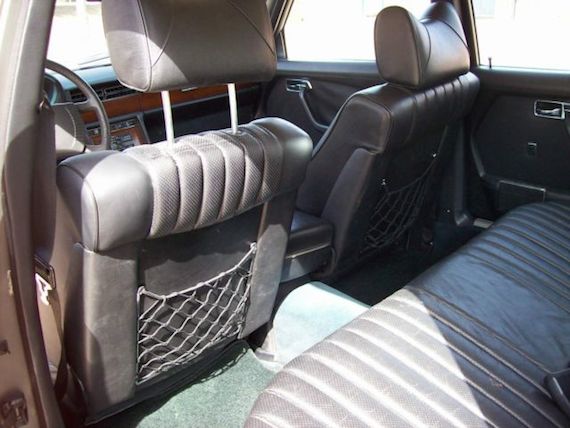 Year: 1977
Model: 450SEL
Engine: 4.5 liter V8
Transmission: 3-speed automatic
Mileage: 116,549 mi
Price: No reserve auction (starting bid $8,935)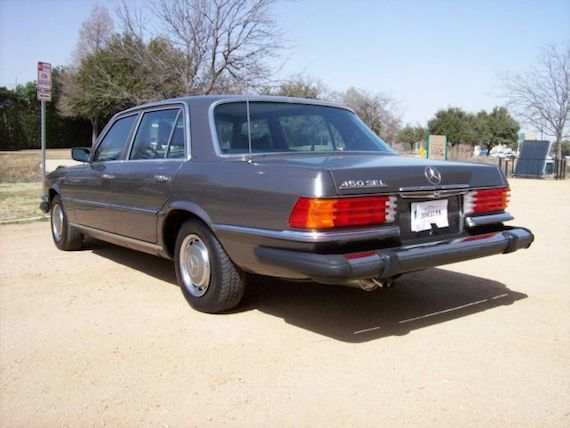 THIS CAR IS A TREAT (1977 Mercedes-Benz 450SEL 4.5L), IN FANTASTIC CONDITION (locally owned and purchased in Dallas, TX and has remained in the dry climate of Texas all along) HAS HAD ONLY 2 meticulous owners. We have all of the service records on it including all of the original paperwork from the original delivery day (window sticker, thank you letter from Mercedes, ect.). We have inspected the vehicle and it is in FANTASTIC condition with origanal paint, no oil leaks, cold A/C and even the original working Becker cassette deck and electric antenna. The only issues we have found is the Sunroof in inoperable and the drivers window regulator is slow. Everything else works great and she purrs like a kitten. You will not be disappointed, especially for the price it will sell for. Call Larry Smith @ 469-328-8591 or the 800 number listed above with any specific questions. Thanks and good luck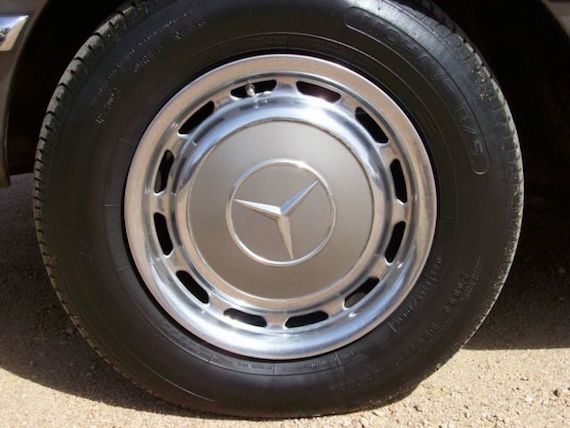 Minus a few electrical issues, this seems to be one solid S class. The big bumpers and sealed beam headlamps aren't everyone's favorite look. Even the Euro models had a split bumper that I always thought looked a tad awkward. But, in light of the wild styling of new Mercedes-Benzes, to me, there's no mistaking this car for anything but a Benz. In addition, the color combination does a lot to avert the dated look. The starting bid is a bit steep for a W116, but given the condition, I wouldn't consider it unrealistic. I'd assume somewhere in the $10,000 to $14,000 range would be reasonable for what was once one of the best luxury cars money could buy.
-Paul