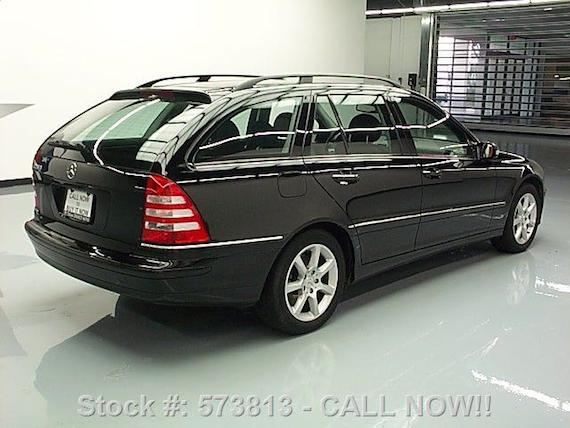 Wagon Week is back. If you're a regular reader of GCFSB, you'll know we appreciate five-doors in all forms, from Audi Quattros to the legend that is the Mercedes-Benz W123 estate. We'll start the week by taking a look at a wagon that came and went rather quickly from the US automotive landscape, the Mercedes-Benz W203 wagon. While Mercedes produced a five-door variant of the first generation C class, it wouldn't be until the second generation that we would see this car on these shores. This 2005 C240 for sale in Texas marks what would be the last year of this car in the US. The 2005 model was upgraded slightly with different wheels, headlamps and a revamped interior, something which the critics harped on when the W203 was introduced in 2001.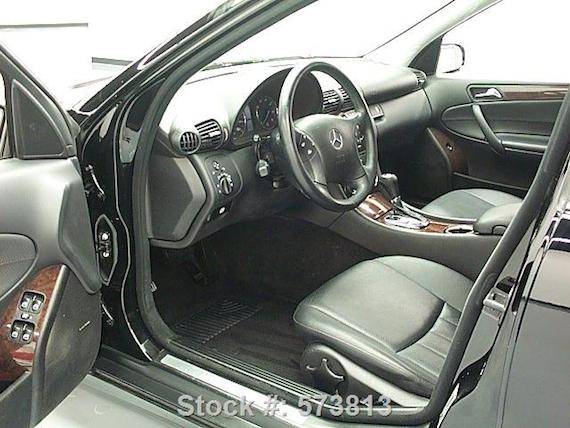 Year: 2005
Model: C240 Wagon
Engine: 2.6 liter V6
Transmission: 5-speed automatic
Mileage: 50,302 mi
Price: $14,780 Buy It Now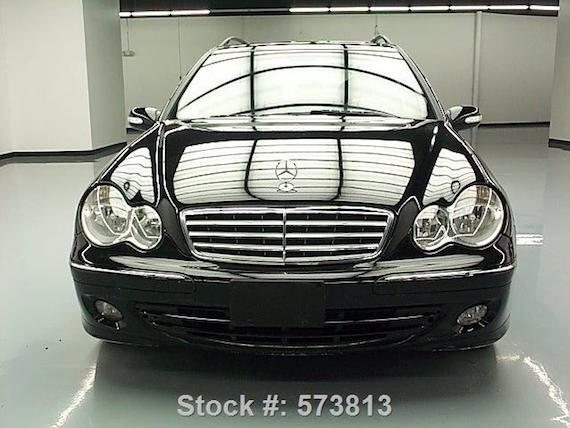 2005 Mercedes-Benz C240 Wagon – Sunroof – Blk on Blk – Very Clean – Only 50K Miles!!

2005 Mercedes-Benz C240 4dr Wagon (2.6L 6Cyl) with Black Exterior, Black Interior. Loaded with 2.6L V6 SOHC 18V Engine, Leather Seats, Power Front Seats, Power Glass Moonroof, Leather Steering Wheel Trim, Cruise Control, AM/FM/CD Audio System, Power Windows, Power Door Locks, Power Exterior Mirrors, Fog Lights, 16 Inch Alloy Wheels and more.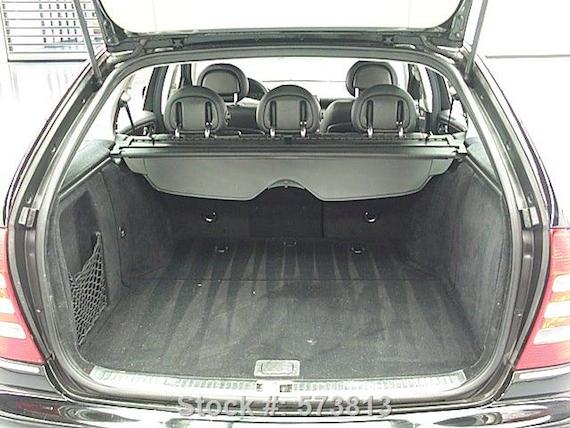 While I had my 1998 C class in for service, I was given a C240 Wagon for a loaner. I was surprised how similar this car drove to the sedan. If it wasn't for the rear window being a bit more distant from the driver's seat, I wouldn't have known I wasn't piloting a sedan. This is the kind of car that makes me wonder why certain folks choose an SUV over a practical car like this. Many of these were equipped with the 4matic all-wheel drive system, so with the added cargo capacity and similar driving dynamics to the sedan, you can have your automotive cake and eat it, too.
-Paul