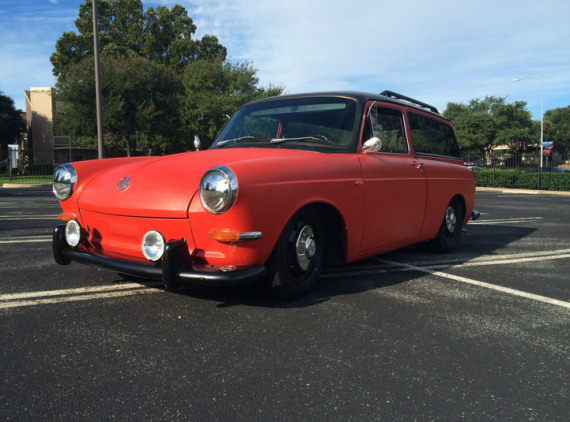 Before I was born, my parents had a Squareback. I've always loved the variations of the Type 3, each with its own unique character, and wish that one had lasted long enough for me to enjoy it. Today's is a unique one, with a black and orange paint job that would fit right in here in the SF Bay Area amongst the many Giants-themed cars. The interior is something I've never seen before, with the interior lined in license plates. It's very, very low but would be a blast to roll around in. The modifications all appear homegrown enough that the next owner could easily continue its evolution without being worried about scrapping someone else's unique but expensive changes. If you're looking for a wagon with a very high charisma-to-dollar ratio, this Sqaureback is hard to beat.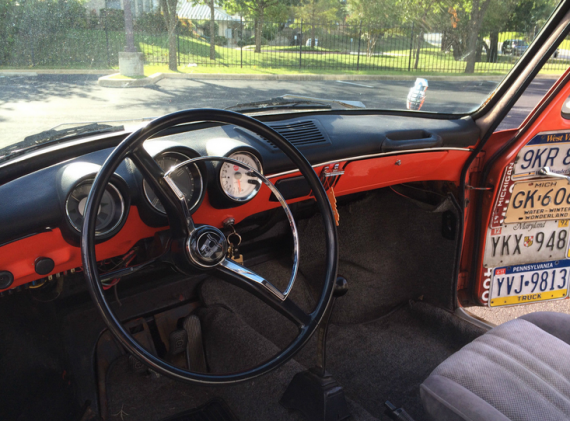 Year: 1967
Model: Type III Squareback
Engine: 1.5 liter flat-4
Transmission: 4-speed manual
Mileage: Unclear
Price: Reserve-on auction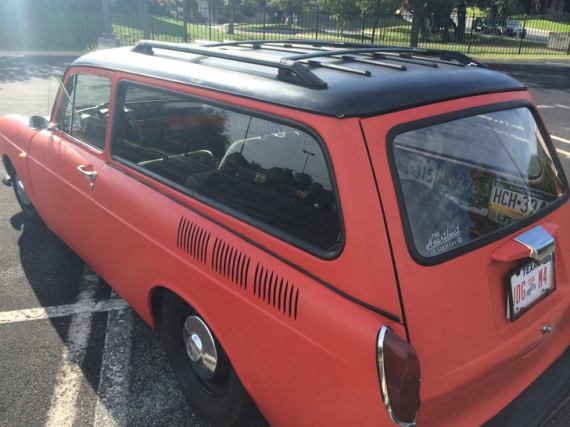 This 1967 VW Sqaureback Euro is one of the coolest cars I've ever seen and certainly ever have owned! This car has a personality to no end! It is impossible to drive it without getting attention form almost everyone on the road! It looks mean with its totally radical stance. Its custom license plate interior which can be put back to normal if its not your thing. It also has a very rare custom one piece windows in the back. These are just to name a few. I'm considering selling it for the greater good of my family. I have several cars and I need to sell some to put money aside for the purchase of a house. Otherwise, I would hold on it for as long as I could. Please be know this is not a desperate attempt to sell and I don't by any means have to. However provided a qualified new owner who can continue to love "Lil Ginger" like I have, will have an opportunity to enjoy it as well. I have the clear Texas title to it in my name and ready to sign over.

Here the specs:

Motor is a 1500sp VW reman with dual single barrel carbs. Motor is 100% stock with the exception of the aftermarket exhaust which sounds a lot like a fixed up Subaru due to the flat 4 motor.

The transmission is a 4 speed manual gear box all stock.

The suspension as been lowered approx 4 inches. Believe it or not is extremely comfortable and very smooth. Of course you have to watch out for huge pot holes but you should be doing that in any car.

The Brakes are completely stock with disk up front and drums in the rear. They work as they should for an old car without ABS

Overall its a very rare, cool, good car. As mentioned above the turn signals and the emegancy flashers are not working due to the relay being out. All the other lights work though. The emergency break is not connected and may need service to get it working. I park it in gear and never worry about it. It dose have rust on the battery tray and on drivers kick panel but could be patched or repaired. It just never concerned me enough to do anything about it

The new owner of this car must has a personality to match the car. You don't need to be a full blown mechanic to own it; but you should know the basics. Volkswagen's are very simple & easy to work on, I'm sure you wont have problems finding help if needed. Remember its about to be 47 years old so its to be treated with love and respect for its age.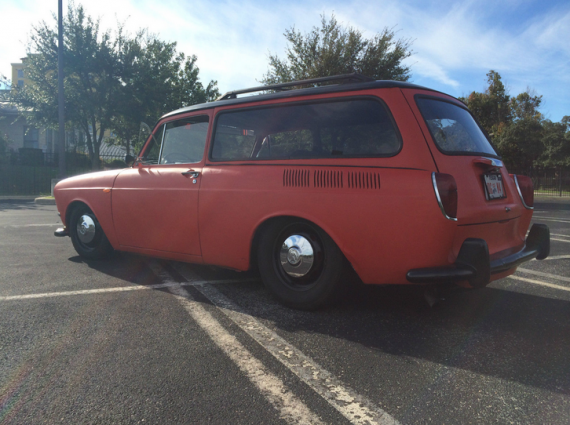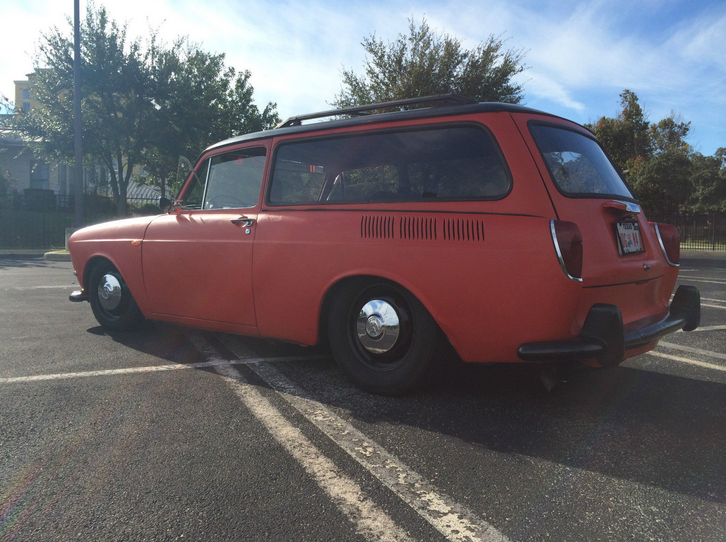 An orange Squareback with a cosmetic restoration has been for sale nearby for $10k; I'd rather spend a fraction of that on this and go my own way with it. That'd probably include an engine swap and an interior revision, but this is a cute and unique that wagon that could be a lot of fun.
-NR