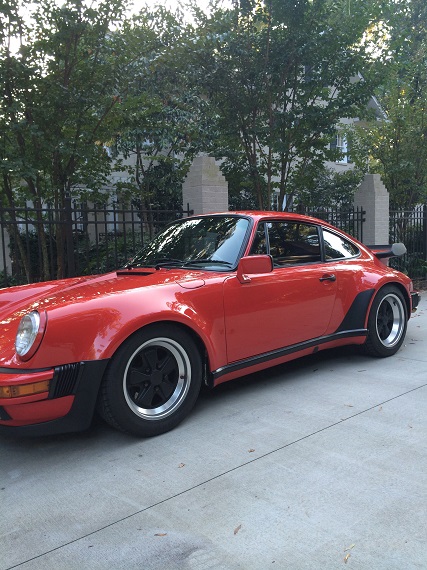 I've been on a little run of 911 Turbos lately with most of those coming from the 930 and I always enjoy seeing such well cared for examples come our way. The 930 brings with it a clear '80s vibe and as a child of that time it's always nice to return to the poster cars of my youth. These were one of the first cars I'd see on the street and say, "What is that?" Of course, my response today would be no different given how rare it is to come across one on the street. Here we're going to look at one from the final year of their production prior to the introduction of a new Turbo as part of the 964: a Guards Red 1989 Porsche 930 Coupe, located in Charlotte, with just under 56K miles on it.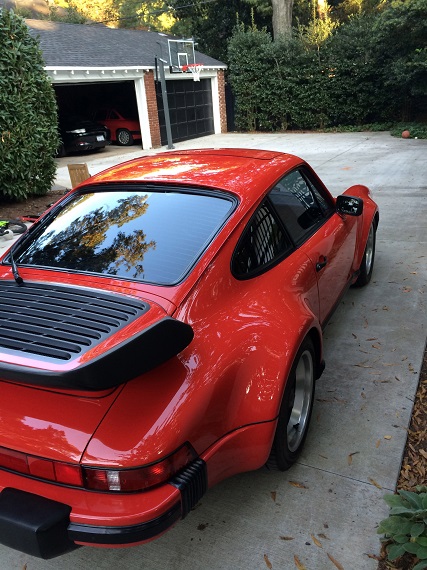 Year: 1989
Model: 911 Turbo
Engine: 3.3 liter turbocharged flat-6
Transmission: 5-speed manual
Mileage: 56,000 mi
Price: $135,000 Buy It Now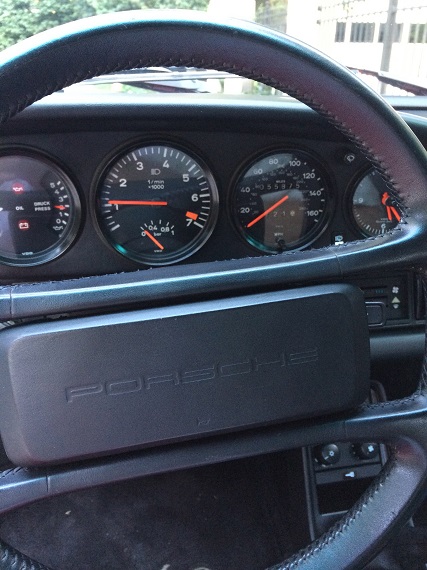 Click here for details photos

Final year of 930 run
Only year with 5 speed transmission
90% original paint (roof painted from a scratch)
All Vin stickers intact under fenders, etc.
Original interior
Extensive records from new
Complete with books, jack, tools
Original radio included
Stock motor & turbos
Totally rebuilt suspension (bushings, shocks)

Window tint has been removed

B&B muffler is only non-stock mod

New RennAir A/C system = cold !!

Over serviced and in fantastic condition.

Clean Carfax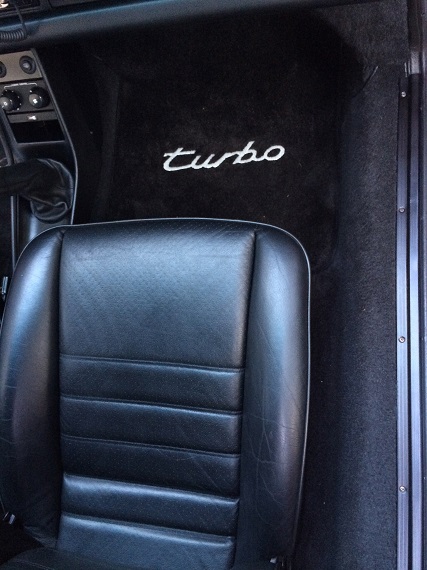 The'89 MY 930 has long shown substantial increases in value over earlier 3.3 liter models due to it being the only year fitted with a 5-speed manual, and those increases are borne out pretty well here. The asking price, which hardly strikes me as absurd, stands quite a bit higher than the last two 930s I've featured from '86 and '87, each of which presented in similar levels of mileage and condition. This one isn't absolutely perfect but mostly comes across as we'd want: original paint and interior along with most of the original parts and is said to be well documented. Verifying the documentation would probably be our first step and it'd also give us a good sense of its current mechanical condition. There isn't really anything that stands out to me here as problematic though. Like the last couple 930s there are enough miles on this one that you can still spend some quality time behind the wheel while maintaining its value. The mileage is low enough to bring with it a premium, but an '89 has shown to be hard to find below six figures so a price like what we see here is tough to escape.
-Rob