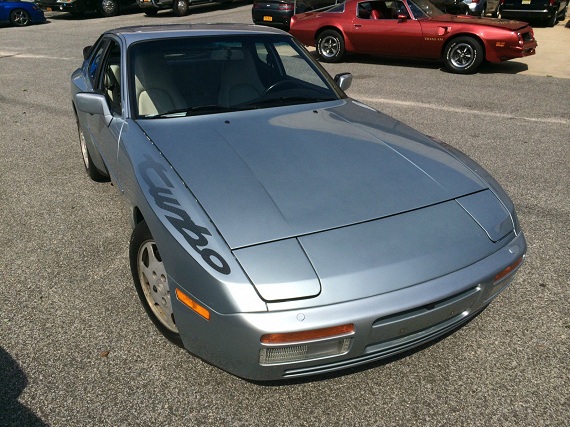 I suppose it's beating a dead horse just a bit, but it's astounding what a good deal the overlooked 944 Turbo is these days. You can get a very clean early 86 944 Turbo for around $10,000 – significantly less than what an equivilant E30 M3, Quattro or 190E 16V will cost you. Performance from the turbocharged inline-4 will surprise the other three legends, too. Even in early 220 horsepower specification, the 944 Turbo will easily out accelerate, out turn and out brake the other three. The most aerodynamic of the three, it will also return the best fuel economy on a long trip. The only downside is that, unlike the others, the rear seats are mostly useless to anyone who has legs; but they're there in a pinch, and the versatility of the hatch in part makes up for some of the downside. But for Porsche, it wasn't quite enough to have a car capable of besting its contemporaries, so in 1988 Porsche upped the ante with the "S"; an additional 30 horsepower, trick M030 Koni suspension, limited slip differential and forged Fuchs wheels led the list of changes that were carried over into 1989: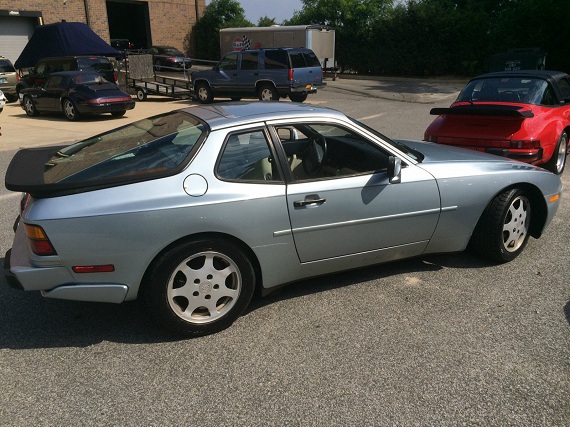 Year: 1989
Model: 944 Turbo
Engine: 2.5 liter turbocharged inline-4
Transmission: 5-speed manual
Mileage: 38,443 mi
Price: Reserve Auction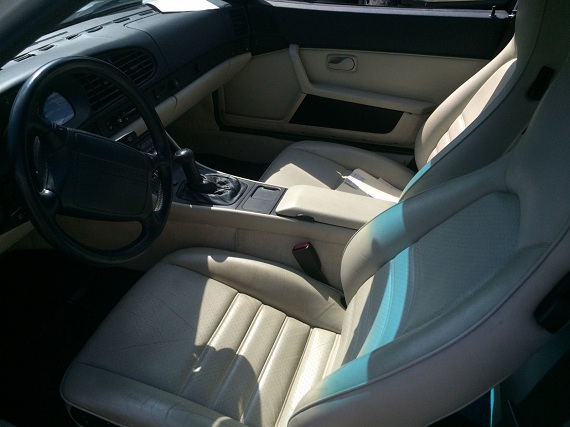 Up for sale is this 1989 Porsche 944 Turbo presented in rare factory glacier blue(silver). This Porsche is equipped with a 2.5L 5-speed manual engine. The wheels are also super rare original factory cup wheels with brand new tires. This 911 runs and drives great and was never raced however has some paintwork. This car was originally from FL. These cars in good condition and low miles (38,400) are incredibly hard to find and will not stay on the market long!

Questions or concerns please call or text 516-655-0940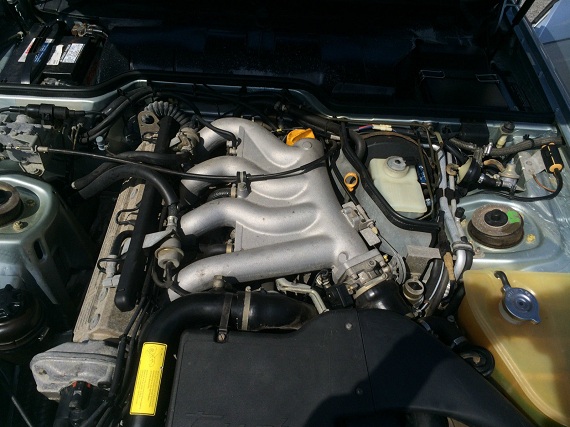 Mileage is certainly on the lower end of the spectrum for these 944 Turbos, and the color is a rare one to see. It's certainly understated and a pleasing color combination. The S spec forged alloys are still there and as is typical they've discolored slightly; time consuming stripping and polishing is possible, but I'd recommend getting them professionally done as they're hard to keep looking good. The car even sports the factory option "Turbo" script on the passenger fender – a neat and rare option, though probably not to everyone's taste. The only downside here is the obvious front-end work; most notable is the missing crest on the headlight panel. That piece is fairly easily replaced, but I'd want to know why the crest and indentation for the crest is gone; what damage is behind there? It doesn't appear that the sides were repainted as the paint film in front of the rear arches seems original (and cracked, as many are) and the back looks clean, so this was likely a typical front-end collision on these cars. I say typical because if you've driven an S spec 944 Turbo, you know how fast these cars are – and how deceiving that speed can be. This is a car that makes you feel like a super hero, squirting in and out of traffic with ease and little regard for legality. In that light, it's good that they cost less than the other 80s legends; that way, you can afford the tickets you're likely to get.
-Carter