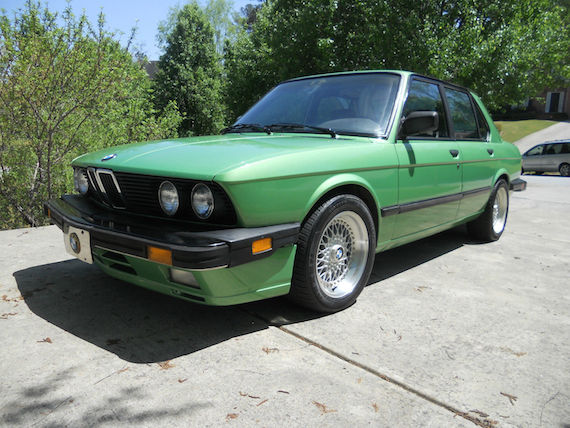 Coming from some dude who is living the dream and has a barn with unique and obscure German metal under covers, we have a very uniquely-colored E28. Resprayed in the 70s hue Taiga Green, this 535is looks very clean and would stand out at any 5er show. A dead odo means the mileage is unknown, and while it's nice to know that he's recently started it up, the combination of very occasional drives and an unknown history leaves a lot of questions. A lot of that will have to be explored before judging if the price is fair, but it certainly looks cool!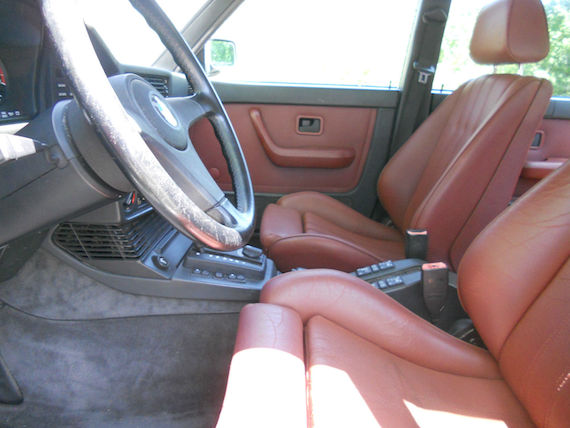 Year: 1987
Model: 535is
Engine: 3.5 liter inline-6
Transmission: 4-speed automatic
Mileage: Unknown
Price: $5,500 Buy It Now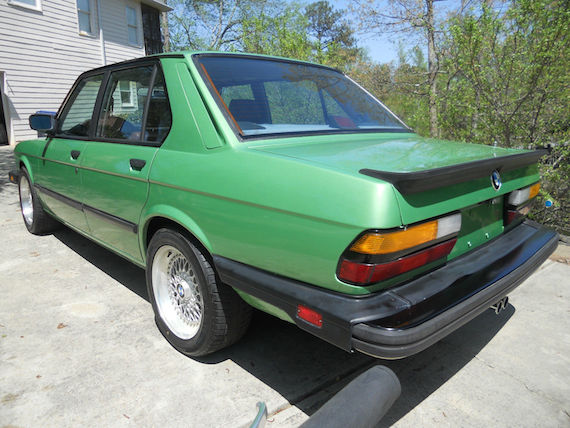 You are looking at my 1987 535is that I bought from one of my mechanics 1.5 years ago. I am a BMW enthusiast and own quite a few along with other makes. My mechanic aquired this car from one of his other customers that had already purchased a newer BMW and this one had sat for some time. In no particular order parts were replaced: valve cover gaskets, plugs, wires, cap and rotor, various hoses, radiator, belts, AC compressor, valves adjusted, fluids etc. I purchased the car after the work was done and have driven it sparingly since then. It sits in my warehouse under cover and I take it out about once every few months. I drove her today, she fired right up and ran as she should. All of your windows work, the power seats all function with the exception of the driver headrest. The seats were redyed and look good. The sport seats are still sport seats, not flat like a comfort!
…