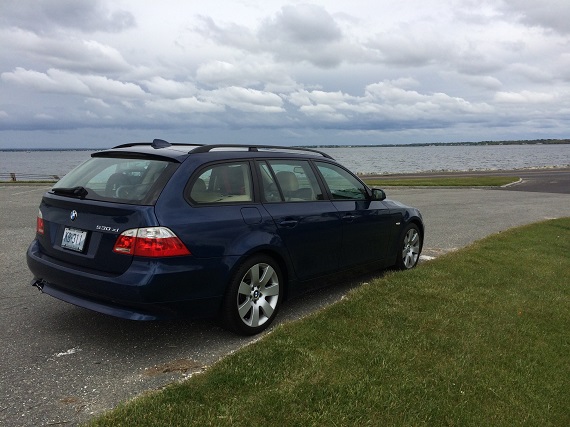 Well, it's been a few weeks so I suppose that it's time to introduce the newest addition to the GCFSB fleet. My wife and I spent months searching for a potential replacement to her Subaru Outback. She had bought the Subbie new in 2006, and under warranty it had been a great car. However, once out of warranty it had been problematic; unable to go much more than 10,000 miles without eating a wheel bearing, dumping oil all over the exhaust or any other number of various maladies. The "big one" was the timing belt service at 103,500 miles; already pricey on Subarus, it became obvious as we got close that the 2.5 liter boxer was suffering from the notorious head gasket failure. A $800 job soon became a $2,800 job. As my wife pointed out, those are the types of repairs you'd expect on a nicer German car, but not ones you'd associate with the stars of Pleiades. How Subaru has managed to maintain a reputation for quality is beyond me, and with prices of new Outbacks well into the $30,000 range, suddenly the gap to some of the German cars wasn't so outrageous.
On top of that, the Subaru was really no fun to drive unless there was a foot of snow on the ground. A lack of power, a dim-witted never-in-the-right-gear transmission and bouncy suspension made the ride anything but enjoyable. So a few years ago we started looking at BMWs. The 3 series wagon was probably top of the list, but as pricing was nearly $50,000 for a decent new one, it was out of our league. We drove a new X1, too; it was nice and had many features, but there was never really any "wow" factor. SUVs were out of the cards as with the exception of the Chevrolet Tahoe/Suburban, universally we don't like any of them and frankly the bowties aren't particularly affordable even used. Increasingly we looked at used BMW 3 series wagons, because it seemed most likely that we'd be able to get a manual transmission in that package.
Much looking yielded few results, as we've discussed previously. There are manual wagons out there, but when they pop up they demand such a premium over their automatic counterparts that they're really out of consideration. Then a weird thing happened – Erin saw a 5 series wagon and decided she really liked it. While in general I'm not a fan of the E60's design, the E61 somehow worked for me. And, as it so happened, the ace crew out at Coventry Motorcar happened to have a pretty special E61.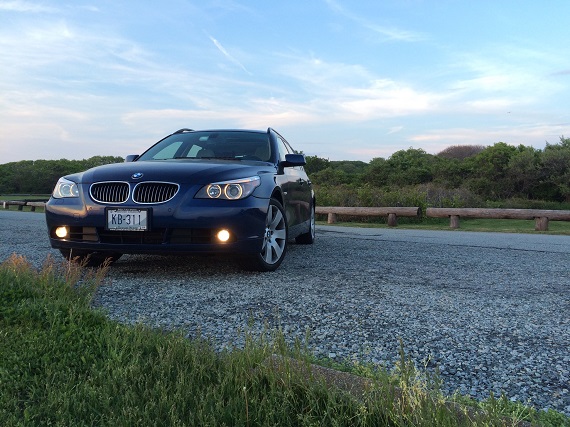 It was no newer than the car that we were replacing, but the 530xi Touring they had on offer had a substantial 40,000 miles less than the Subaru. It was also very pretty; the original buyer had selected Mystic Blue Metallic and beige Dakota leather, a lovely combo, and it was accented by dark Poplar wood. Better yet, they had ticked the box for the Sport Package. While the xi Sports don't have the more aggressive suspension of the rear drive models, they do get nicer wheels and seats. This car had the optional 18″ Style 123 wheels with meaty 245-40-18 tires. Also optional was adaptive Xenon headlights, automatic tailgate, park distance control and a spare tire – no, I'm not joking, as the M3 didn't come with one! This is certainly a rare package, as a majority of E61s are either black or silver and very few are equipped with the Sport package like this one. Supposedly 10,000 Tourings made it to the U.S., but I've never seen another equipped like this car.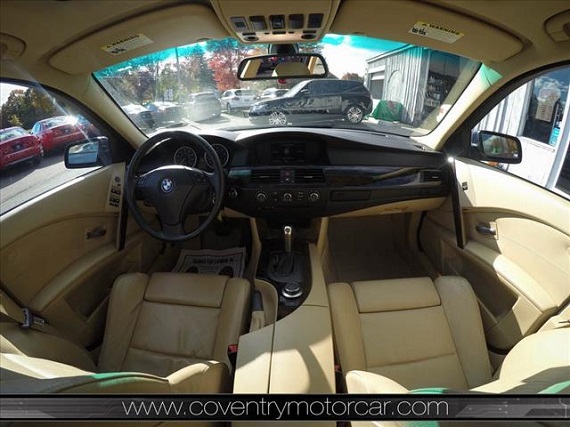 The purchase at CMC could not have gone more smoothly. We took a trip out to drive the car, and as always they were no pressure – take the car for as long as you wanted, and drive anything on the lot. After a 20 mile drive and plenty of internet research on the E61 with the N52B30, we decided to buy the car. The crew, and in particular Scott, were great with the purchase. We set a pick up date, and the car was prepared. Any outstanding issues were rectified; CMC ordered a new module for the rear hatch glass as it wasn't properly functioning, did an oil change and in the process discovered that the sway bar links needed replacement, so they covered that too. Finally, a full tank of gas and a full detailing prepared the car for our arrival.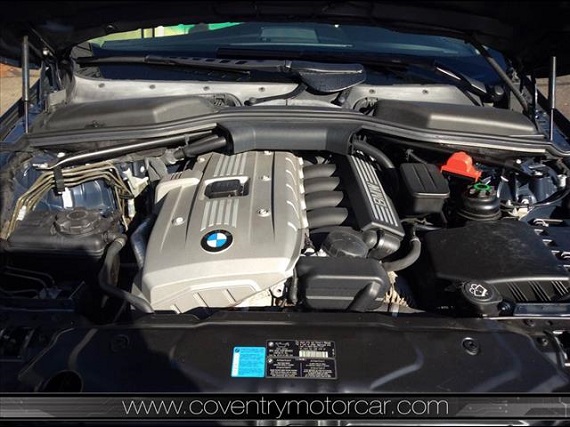 Jumping into a 10 year old complicated and expensive car can be pretty daunting, and the value of going to a specialty dealer like CMC became evident immediately. CMC sells their cars not only with repairs completed, but with a 60 day, 3000 mile warranty that covers everything outside of cosmetics. Having just sold the Subaru private party and watching it drive away, happy to be rid of the repeated repairs it was something of a revelation to have a warranty on a 90,000 mile, 10 year old BMW.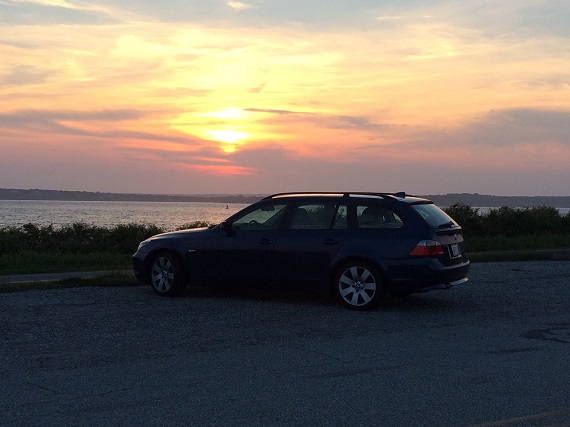 So far the experience has been really enjoyable. I immediately upgraded the mats to the factory all-weather mats, and there are a few items that need some attention in the trim department – but otherwise, it feels like a pretty new car. The ride is pretty sublime and the transmission and engine combination are fantastic. The E61 is no lightweight, but the balance is great and with the Sport package it feels more like the M3 than I expected. Power is great too, with the N52 churning out an impressive 255 horsepower. However, what's really amazing is that several times on trips we've already gotten over 30 m.p.g.. Though we're not exactly sure how that's possible, a large fuel tank and super comfy seats means this is a fantastic distance cruiser. The iDrive has taken a bit to get used to – and if you come from a car like the E46, you'll immediately be confused as effectively none of the controls carry over. But the tech-heavy car has the best cruise control I've ever experienced and Erin has enjoyed the adaptability of just about every system in the car. There's some 100,000 mile maintenance I need to start preparing for, but for now we're enjoying having a very nice wagon!
-Carter