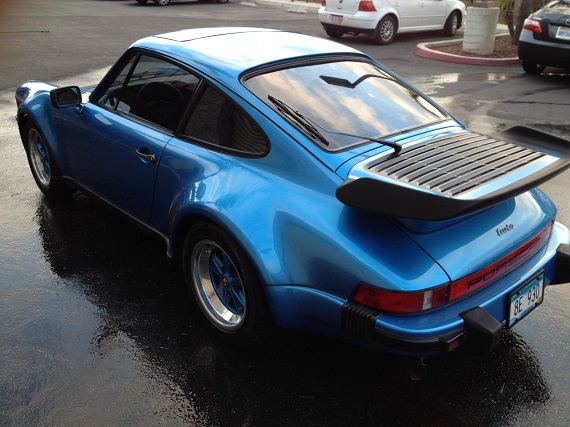 An eye-catching 930 always attracts my attention and this car certainly fits that bill. Combining the classic 911 body style with wider rear fenders and a preposterous whale tail, the 930 has an elegant aggressiveness that many of us here at GCFSB enjoy immensely. Take that shape and throw a color like Cobalt Blue onto it and you definitely have an attention-getting car. This is not a 930 that will fly under the radar, but rather an example that will stand out even in a crowd of fast Porsches. This 1980 Porsche 930 Coupe located in California was originally an European car that was imported into the US in 1985. While Porsche had withdrawn the 930 from the US market in 1980, it thankfully remained for sale in Europe, which provided a chance for interested buyers to import this fantastic sports car across the pond.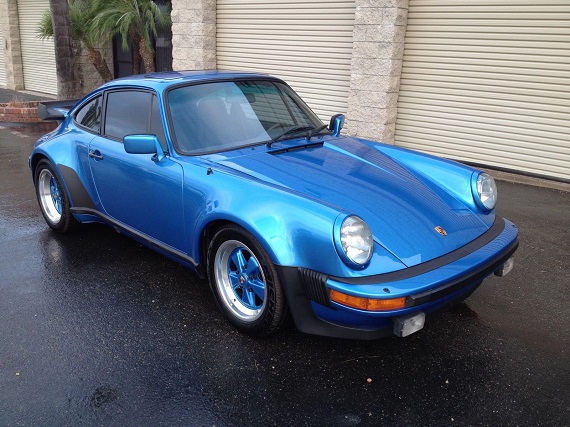 Year: 1980
Model: 930 Coupe
Engine: 3.3 liter flat-6
Transmission: 4-speed manual
Mileage: 65,680 mi
Price: Reserve Auction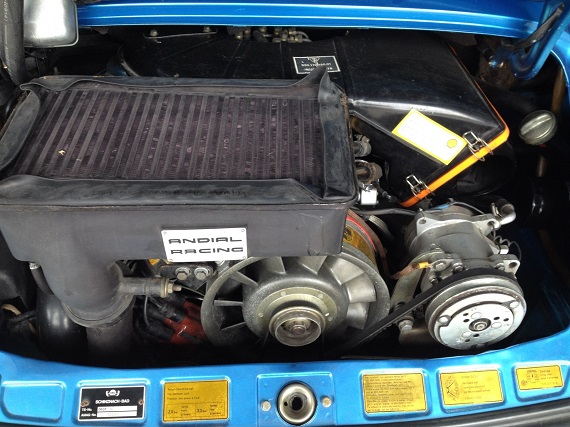 I am helping a customer sell his 1980 930 Turbo as he is in failing health. We are a German Auto Repair center, We are not a car dealer, we are Porsche enthusiasts. Check us out on line, European Motorsports, Vista, Ca. We have been servicing the owner Terry's Porsche's (He has 3) for over 2 years since he first moved here from Minnesota. This car has Minnesota tags that expired last year. Terry is the second owner & purchased the car from the original owner in Europe & shipped it here in July 1985 with 44,000km on the odometer as documented in the Customs paperwork. It has been through EPA , DOT & Customs compliance & have the original paperwork . The car can not be registered here in California without going through California state compliance.
…