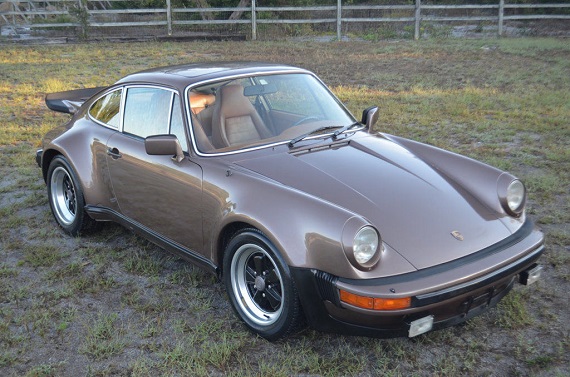 I could be totally off base here, and I will admit that there is some legwork and research to be done, but I think this 1977 Porsche 930 Turbo Carrera is priced pretty darn well and could be a really nice value. I've featured a few 911 Turbos of late that struck me similarly so perhaps values for even these early Turbos are starting to come down some, but it is certainly worth investigating further. The colors appear to be Copper Brown Metallic over a Cork interior, a very period-correct combination that looks really nice on this 930 and presents well inside and out. We're told it has been repainted, but the interior is said to be entirely original.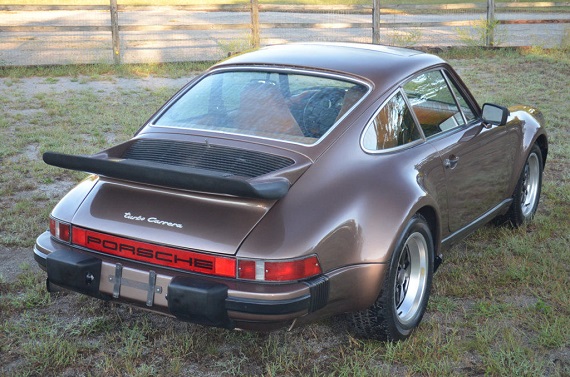 Year: 1977
Model: 911 Turbo Carrera
Engine: 3.0 liter turbocharged flat-6
Transmission: 4-speed manual
Mileage: 37,854 mi
Price: $138,500 Buy It Now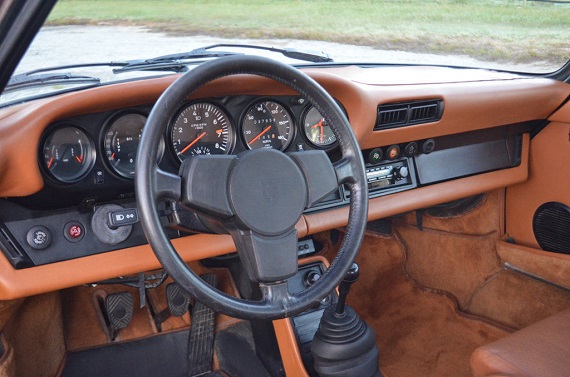 1977 Porsche 930 Turbo Coupe

(Copper Brown Metallic)

This is a two-owner 37,854 mile 3.0 Turbo Coupe. I obtained this car from an eccentric owner that purchased the car in 1982. The car has spent its life parked in a garage in a southern state out of weather and traffic.

The interior is original, just as the state is reflected in the pictures. The exterior paint has been reapplied. The tires are the same tires that have been on the car for decades, so set of tires is in order. The body is straight with straight panels and panel gaps. The car shows no indication of previous damage. The engine is absolutely bone dry, which is an oxymoron for a turbo engine.

The car sat in the same location in my garage for one week, and there was not a single drop on the ground. The engine does not smoke on start up, and it has that wonderful powerful Turbo purr that these 3.0 cars had.

The color code is 443, the special order code is "Copper Brown Metallic" and the engine number is 6870401.

There were 727 of these cars produced. I have priced the car so that the next buyer can refresh the car to one's own standards and still be in an equitable position. Review all 53 pictures posted here, and let me know if you have any questions — if you are interested in owning this 1977 Porsche Turbo, contact us at (615) 971-4409. The car is located in Lebanon, TN (just outside of Nashville, USA). $99 doc fee included. TTL, extra.

This and other European collectibles may be reviewed at JPFrazier.com.

JP Frazier and Americar, Inc. (USA) bring you classic European cars.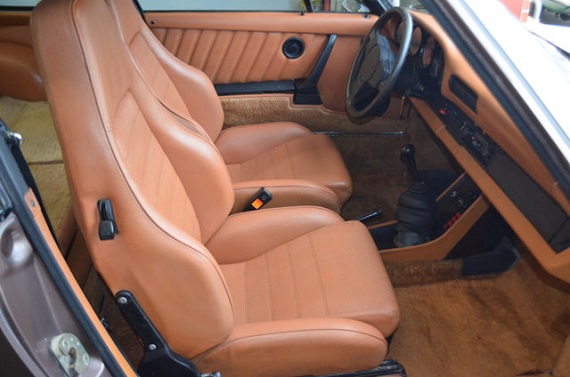 With prices for excellent examples of the 3.0 liter Turbo easily exceeding $200K this one comes in at a pretty nice price. Based on Hagerty's estimates it's priced under what is typical of a Condition 3 example. If everything here checks out, then it certainly appears to be above Condition 3. It is the documentation, or perhaps lack thereof, that may hold it back and where I'd first begin any investigation. I can't decide if the description of the previous owner as "eccentric" should be viewed as a positive or negative in this regard! Outside of documentation it looks in good shape. We know it needs new tires and it sounds like it may have sat around for a while so obviously a mechanical check is in order, but overall there isn't much that really stands out as a problem and an early example in good shape at this sort of price is really tough to find.
-Rob