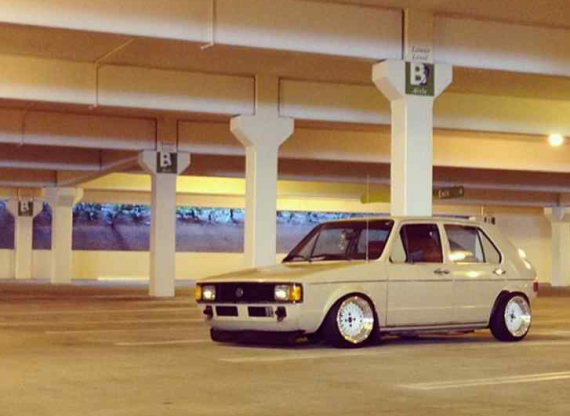 About 2 years ago we featured a very clean, very low Mk1 Rabbit Diesel. That car stuck with me because of the simplicity of the modifications, cleaning up a classic design and making a great little cruiser with no performance pretensions other than great gas mileage. Today's is a little lighter in shade of tan and styled slightly differently, but the main themes are there: clean, low, and diesel. Having covered just 114k miles in its 32 years, this car is an amazing survivor, especially when you look inside at the classic red interior. The headliner has been replaced, but holy cow those seats and carpet! The car comes with all the original parts to return it completely stock, which is great to have in the garage, but as it sits it would be an excellent around-town cruiser.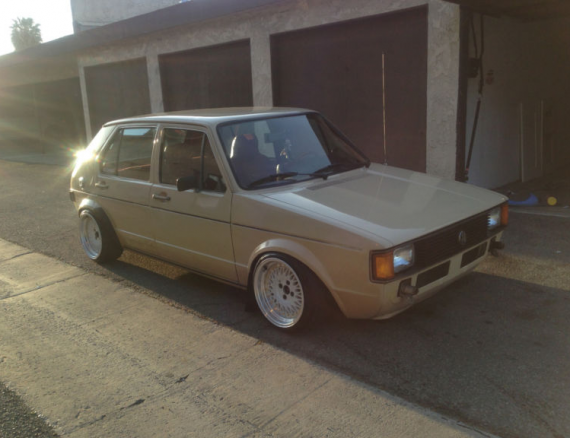 Year: 1981
Model: Rabbit LS Diesel
Engine: 1.6l inline-4 diesel
Transmission: 4-speed manual
Mileage: 114,000 mi
Price: $5,950 Buy-It-Now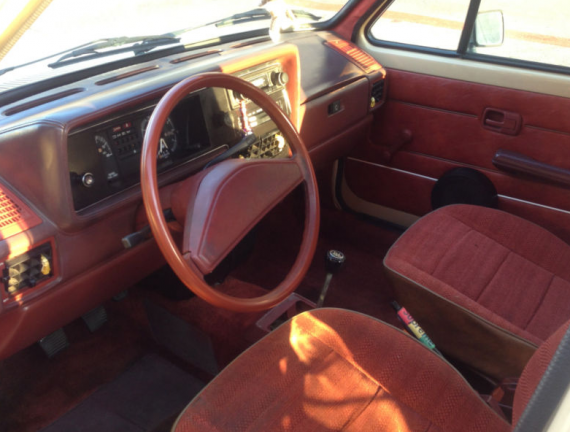 Up Forsale is my baby, 81 Rabbit MK1 with 114,xxx original miles. I really don't want to sell this car, but due to my financial state, I must. The interior is immaculate for its age, nearly perfect (pictures speak for themselves). It has a 4-speed manual transmission, 1.6L diesel engine which gets about 45 MPG.

Here is the story:

I bought the car from a tow yard. I believe this grandpa-owned vehicle was never owned up to, so they sold the car to me. Once I bought it, I opened up the trunk and saw a box filled with Maintenance stuff. This grandpa really took care of his car. I believe I am the second owner and this car starts like a champ, runs like a champ.
…