Historically, I haven't given the MkII GTI enough credit. My dreams have always gravitated towards the ur-GTI and been soiled by the fattyfat later models (though VW is doing an admirable job of rekindling the fire). Today's 1991 16v, in a perfect red/black paint scheme, has me sold on the newer-but-not-too-new MkII style. They're ripe for great engine swaps and all that, but I think a clean one with the classic 16v engine would be a great place to start. The owner appears to put plenty of time and effort into making this a very clean GTI, so even with 160k miles it looks fantastic.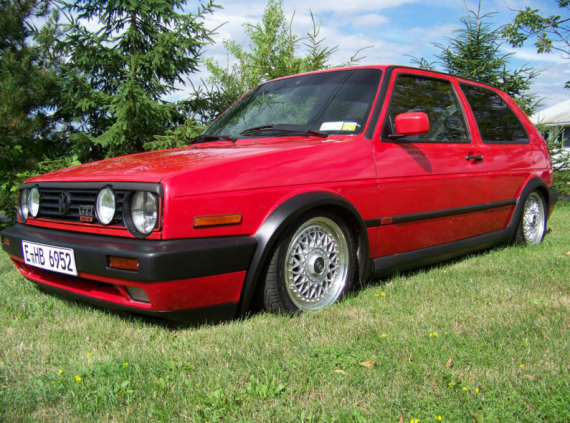 From the detail-oriented seller:
Up for sale is my 1991 VW GTI with the 2.0L 16v engine. I have owned this car since the summer of 1999. I bought it with 89,204 miles. It now has 160,702 miles. This has been a revolving project car since purchase. I have never driven this car in the snow or salt under my ownership. It has been garaged every winter in a heated garage under a car cover. I believe this is one of the nicest original Mk2's you'll find in the northeast. I have put hundreds and hundreds of hours and I have no idea how much money into this car over the years. I don't even want to tally it up, even if I could. If a part was questionable on the car it was replaced. Many parts were replaced simply to make everything look like new. Everything from engine gaskets, hoses and inlets/outlets, brakes, calipers, driveshafts, wheel bearings front and rear, radiator, water pump, fuel filter…the list goes on and on. In fact I really wish I did keep a list now trying to think back what I have done over the years.
…