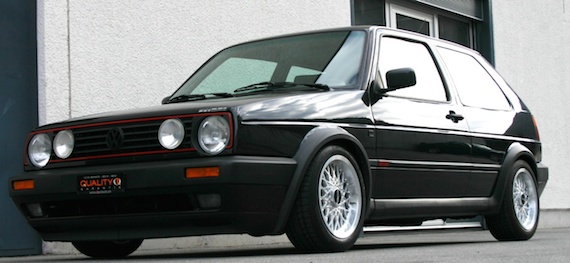 It's hard to think that the Volkswagen GTI has been with us for forty years. In that time, the we've seen everything from 2.0 liter, 115 horsepower 8-valve Mk3s to an insane GTI concept car with a mid-mounted W12 engine. In between, there's been a number of variations on the hot hatch theme, including this car, the Mk2 Golf GTI G60. For those of you non-VW aficionados, the G60 pertains to what's under the hood, in this case, the 1.8 liter supercharged inline-4 with 160 horsepower that saw duty in the Corrado when it debuted and later in the rare Golf G60 Limited. This GTI G60 for sale in Switzerland has had a complete overhaul and looks sharp sitting on aftermarket, deeper offset Ronal alloys.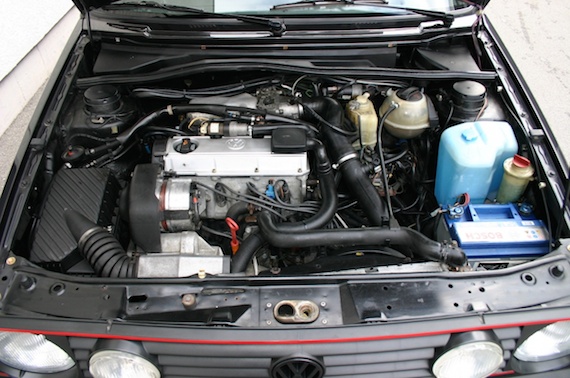 Year: 1991
Model: Golf GTI G60
Engine: 1.8 liter supercharged inline-4
Transmission: 5-speed manual
Mileage: 249 mi
Price: $32,229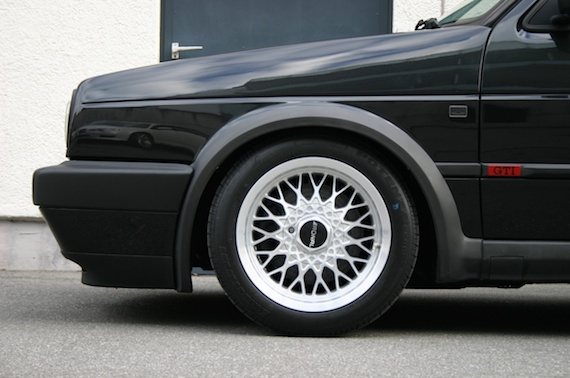 Completely restored original vehicle, as new. Original vehicle: One owner with 260,000 km.

Completely rebuilt, rebuilt engine, new Ronal rims 7.5 x 15, KW stainless steel coilover suspension (new original chassis is supplied), new clutch, new headlamps, new front screen, G-Lader overhauled, revised cylinder head, new clutch, new brakes front and rear, new brake lines, new wheel bearings, new oil cooler, new flywheel, new fog lights, all rubber seals new, repainted, new tires, etc.etc.

Original steel wheels are also included

Vehicle is absolutely new!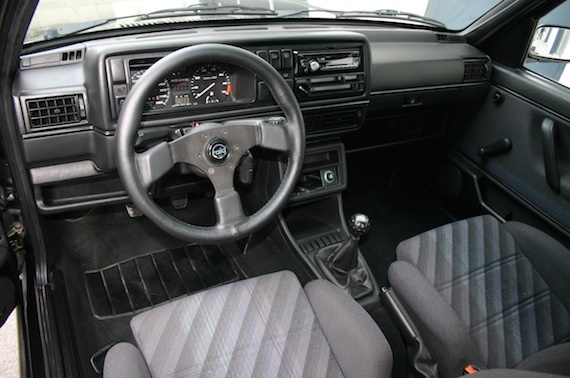 We featured a Golf G60 back in 2013 from 4Star Classics. That car was an impressive, low-mileage original. This restored example is being offered at a steep price, perhaps a bit indicative of the Swiss market for such vehicles. Even if a G60 was imported to the US, I doubt we'd be seeing $30,000 plus for such a vehicle. You'd have to really want a unique Mk2 with the other choices out there at the price point.
-Paul