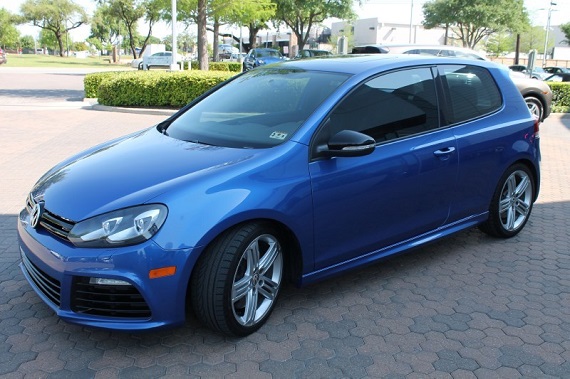 Who doesn't love a hot hatch? The combination of a nimble chassis, lively performance, and versatile practicality has been a winning package for decades now and though they still are less beloved here in the States than they are in Europe we now at least have a few nice options from which we can choose the one that suits our needs. VW, of course, produced one of the most iconic hot hatches of all time and while their current options have departed quite a bit from the excellent lightness of the original GTi, they remain a leader in hot-hatch execution. For 2012 Volkswagen brought us their top performance version, the Golf R. As the replacement for the R32 the Golf R utilized a 2.0 liter turbocharged inline-4 to direct 256 hp to all four wheels through a 6-speed manual. These pack a serious punch when added to the dynamic chassis and all-wheel drive helps smooth out the various problems associated with asking the front wheels to steer and deliver all that power at the same time. With both a 2-door and 4-door as options there's also plenty of versatility available to those who need it. The example we see here appears to be a lightly used 2-door Rising Blue Metallic 2012 Volkswagen Golf R, located in Dallas.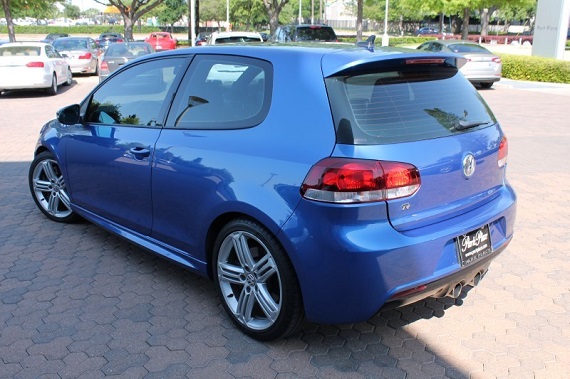 Year: 2012
Model: Golf R
Engine: 2.0 liter turbocharged inline-4
Transmission: 6-speed manual
Mileage: 15,281
Price: $26,900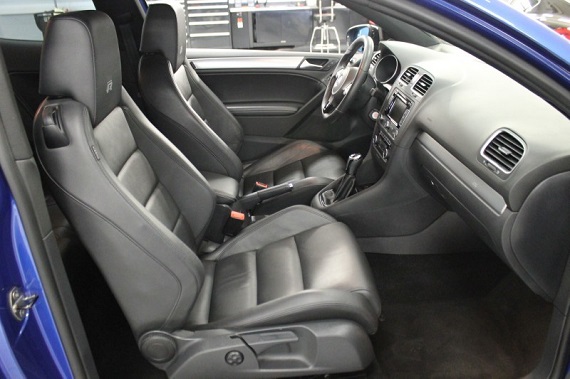 Year: 2012
Make: Volkswagen
Model: Golf R
Mileage: 15,281
Engine: 2.0L DOHC 16-Valve Turbocharged I4 Engine
Exterior: Rising Blue Metallic
Interior: Titan Black
Stock#: MP10911
VIN: WVWRF7AJXCW323978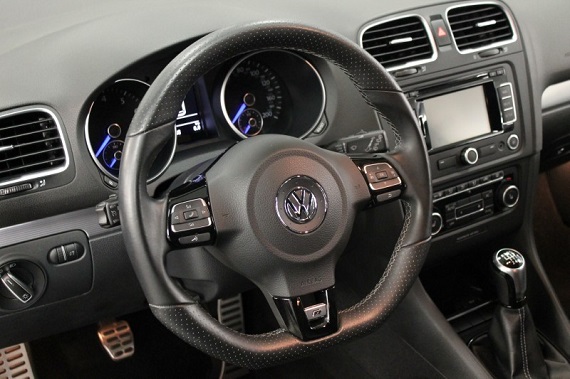 Fully optioned a new Golf R will run you right up to $40K. That's a lot of money for any hot hatch, especially when we consider that one of the hallmarks of the breed was their reasonable cost. Those days have passed and the Golf R certainly delivers performance that is befitting of the steep price tag. Also gone are the days where a new Golf R could be had with a 6-speed manual as a DSG is now the only available transmission option. That makes these early models mighty appealing. You still get all of that power (though the new model comes with a few more horses), you get to row your own gears, and with around $10K off the sticker price you get it all for the price of a current GTi. With only 15,281 miles on this particular example, along with that eye-catching blue exterior, you get a wonderfully performing and versatile machine without having to take on that initial and significant depreciation hit. Some may prefer the 4-door, but for me the 2-door hatch has all the versatility I'd need!
-Rob