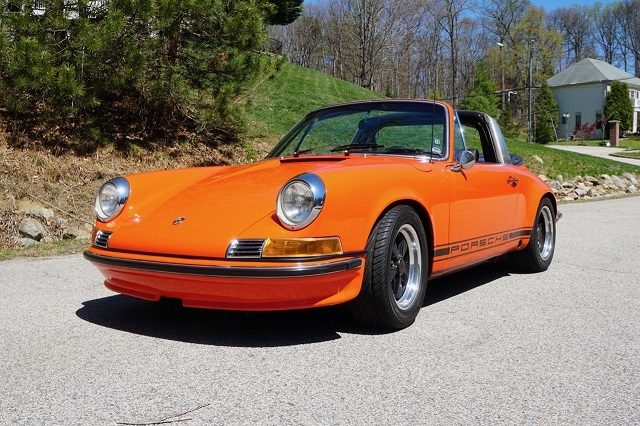 Honestly, I don't really like to feature modified Porsches all that often. Some are really attractive and well executed, but the reality is that from a distance it's always hard to truly gauge them and there is so much subjectivity built into modified cars in general that the market can be extremely narrow. Then there are the asking prices, which in many cases tend to be…let's just say they're very optimistic.
That bit of preamble leads me to the modified Porsche we see here: originally a 1967 Porsche 912 Soft-window Targa, but now sporting a 3.2 liter flat-six. It is intended to mirror the ethos of the outlaw and R-Gruppe 911s popular in California and in that regard it serves as an interesting example. I also find it a very interesting use of a 912 Soft-window Targa platform, something which in itself possesses a good deal of quirkiness and which rarely serves this purpose. And that's why I'm featuring it: among the many modified Porsche 911s and 912s I see this one stands apart quite a bit. It still won't be for everyone, but there is something very cool about this car that I could see really attracting a lot of attention and conversation.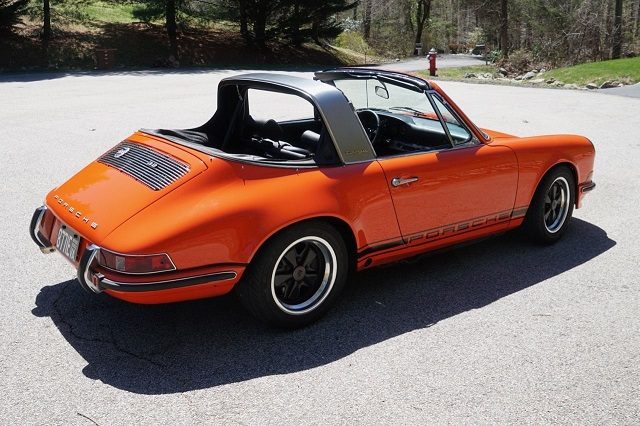 Year: 1967
Model: 912 Targa
Engine: 3.2 liter flat-6
Transmission: 5-speed manual
Mileage: not listed
Price: Reserve Auction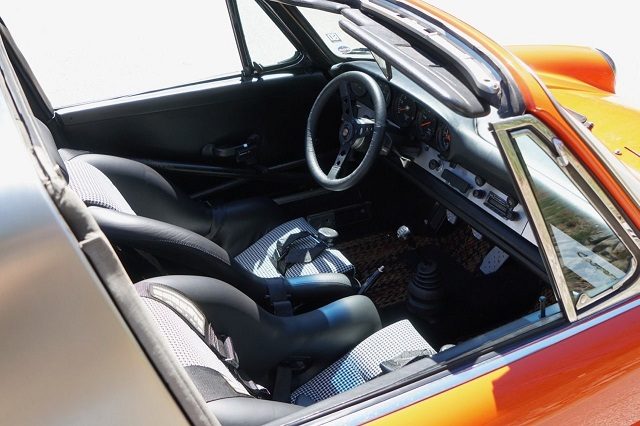 This is a 911 hotrod (or "Outlaw" or "R Gruppe") made from a 1967 912. It was built by TLG Porsche of N. Hollywood, CA. It was built to imagine what a Soft Window Targa (SWT) R Gruppe 911 would have been. It was an expensive build at the time and built to a high standard of quality. The car started as a stripped 1967 SWT tub.
…