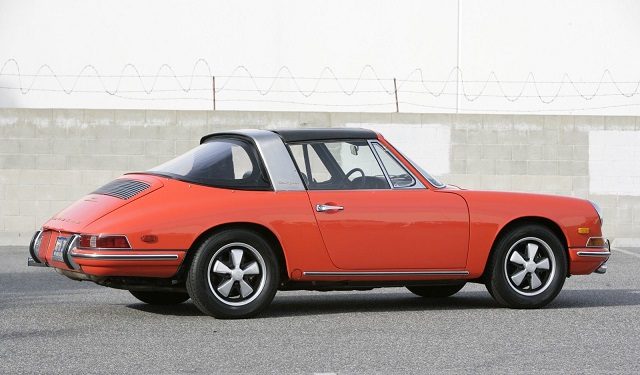 This might be the quirkiest 911 I could feature. And I don't mean that in a derogatory way, but rather in the way it utilizes a number of early and short-lived technologies and combines them all in one package. Here we have a Tangerine 1968 Porsche 911 Soft-window Targa, located in California, with 59,589 miles on it. Rather than the standard 5-speed manual transmission it is equipped with Porsche's 4-speed Sportomatic transmission, the first year the marque would offer their attempt at producing something like the clutchless manually-shiftable automatic transmissions so prevalent today. In that regard, while the Sportomatic eventually disappeared, and rarely was favored while it existed, it did serve as a prelude to what was to come. The Soft-window Targa is a different story: around for only a few years and quickly replaced with the hard window version with which we are all familiar. The ability to open the rear window while keeping the top in place provided extra versatility, but it became clear pretty quickly that most owners weren't much interested in that versatility.
I have never come across a 911 that combined these two interesting pieces of Porsche engineering and I don't suspect we will find many of them that do.
Year: 1968
Model: 911 Targa
Engine: 2.0 liter flat-6
Transmission: 4-speed automatic
Mileage: 59,589 mi
Price: $129,000 Buy It Now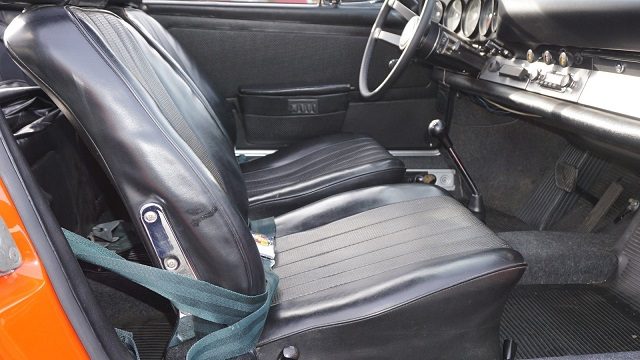 Up for sale, 1968 Porsche 911 Soft Window Targa sportomatic with matching numbers in its most desirable color tangerine.
The car has been restored and the restoration is documented.
New paint job, engine rebuilt, interior has been partially restored trying to keep the most original and unrestored parts like the 2 front seats.
Staright body, perfect new floor pans, The original 5-1/2" x 15" Fuchs have been polished and painted.
Rare 911 Soft window targa sportomatic, really low production and highly collectible.
Don't miss the oportunity to own a piece of the Porsche History.

Comes with original books, service records, tool kit, jack and spare tires.

more information upon request.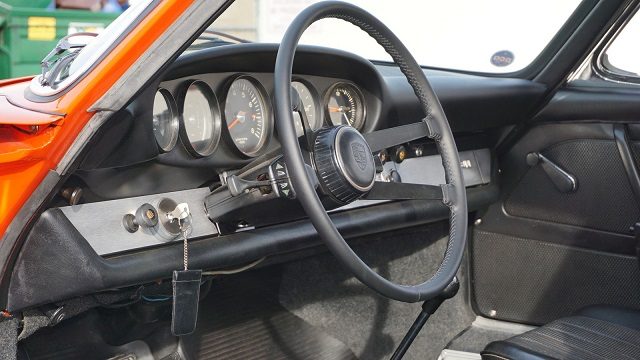 Adding to the intrigue here, 1968 was the final year before Porsche extended the wheelbase of the 911 to provide it with better balance and cope with its rear-weight distribution. Naturally, that means '68 was the only year a Sportomatic could be had on a short-wheelbase 911. And to further elevate our interest all of these quirks are covered in a wonderful Tangerine paint. The Targa robs us of a little of the Tangerine joy since the top is black, but this 911 looks great none the less.
So this is a very unique 911. It's been partially restored (the interior is said to be mostly original) and looks in good shape, but we aren't provided with anything in the way of documentation to verify the claims of originality nor any information on its history and provenance. Those will be key factors in determining whether this asking price is reachable. It's priced at the very top of the market and beyond where we've typically seen any Sportomatic sell. I do wonder if all of these unique attributes will help elevate the car in the eyes of some collectors though. For someone interested in having a piece of Porsche engineering history this 911 makes for a nice option and certainly is one you could spend a lot of time looking over and talking about.
-Rob