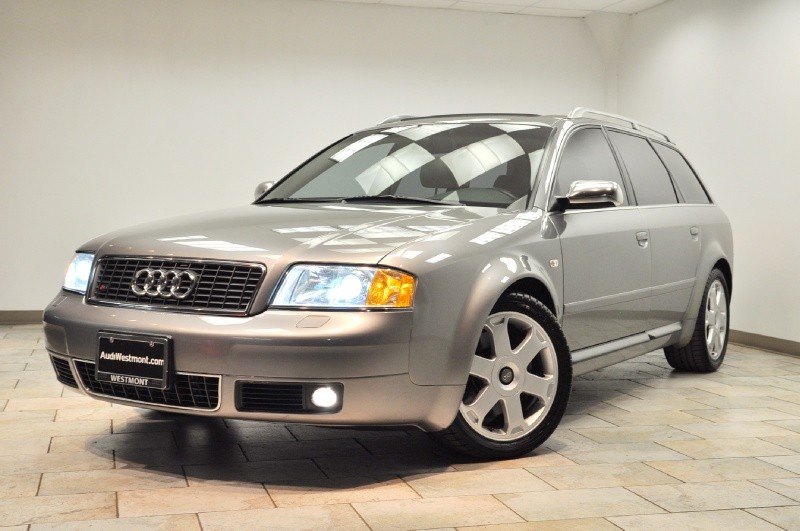 Like the last "Double Take" I did on two Passat W8 Variants, today's double feature is two powerful eight cylinder all-wheel drive wagons from the Volkswagen Audi Group – this time, it's two S6 quattro Avants. Like the W8, these S6s were pricey when new but have maintained a cult following that loves them. Rare to see anywhere you go, they offer lots of speed from their 340hp V8s, lots of comfort from their luxurious interiors, all-weather capability and a massive load capacity. Today we'll start by looking at an Atlas Grey 2003 and finish with a Pearlesant White 2002: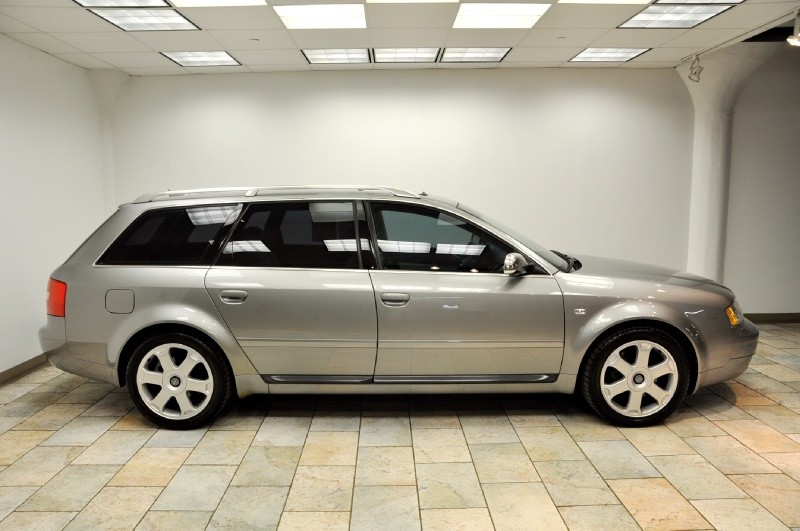 Year: 2003
Model: S6 quattro
Engine: 4.2 liter V8
Transmission: 5-speed automatic
Mileage: 96,156 mi
Price: $16,999 Buy It Now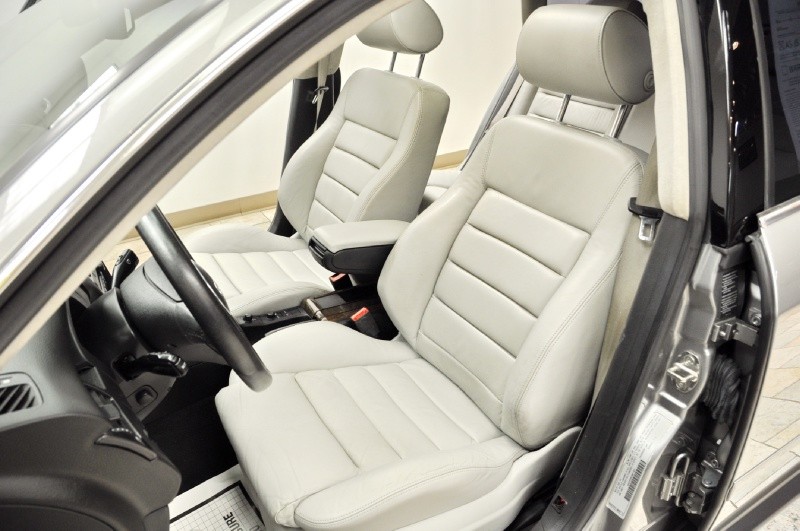 2003 Audi S6 AVANT

Thank you for visiting another one of LUXURYCARVISION's exclusive listings!

DON'T MISS THIS BEAUTY RARE COLOR !!!!

Price(s) does not include documentation, licensing, registration fees and taxes

The paint has a showroom shine. This vehicle was tastefully optioned. With just 96098 miles, this car is barely broken in. Very low mileage vehicle. Very clean interior! Very smooth ride!

IF YOU DO NOT SEE THE MANUAL, FLOOR MATS, SPARE KEYS, OR ANY OTHER ACCESSORIES IN OUR PHOTOS, THE VEHICLE MAY NOT COME WITH THEM. PLEASE ALSO KEEP IN MIND THAT THE MILEAGE ON SOME OF THE VEHICLES MAY BE SLIGHTLY HIGHER THAN APPEARS IN THE LISTING, AS THE VEHICLE MAY BE DRIVEN/TEST DRIVEN DURING THE LISTING PERIOD.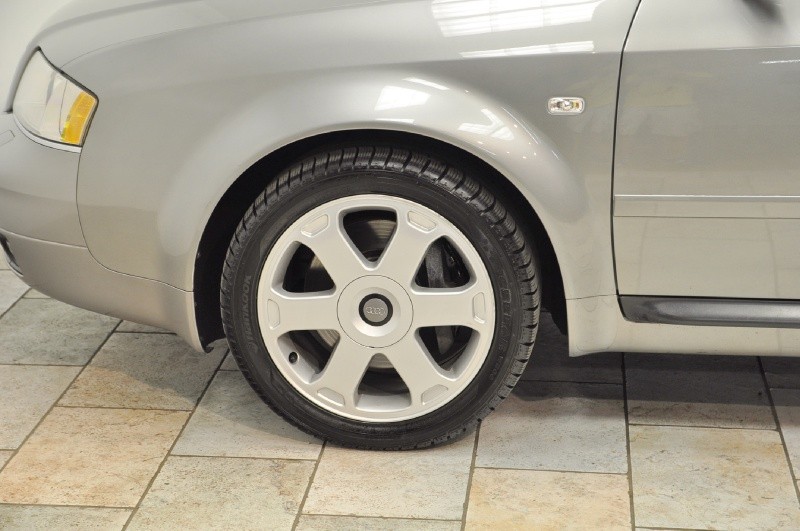 The second S6 comes from a one-owner home in the much more rare Pearlesant White, with more miles but at a much lower entry price.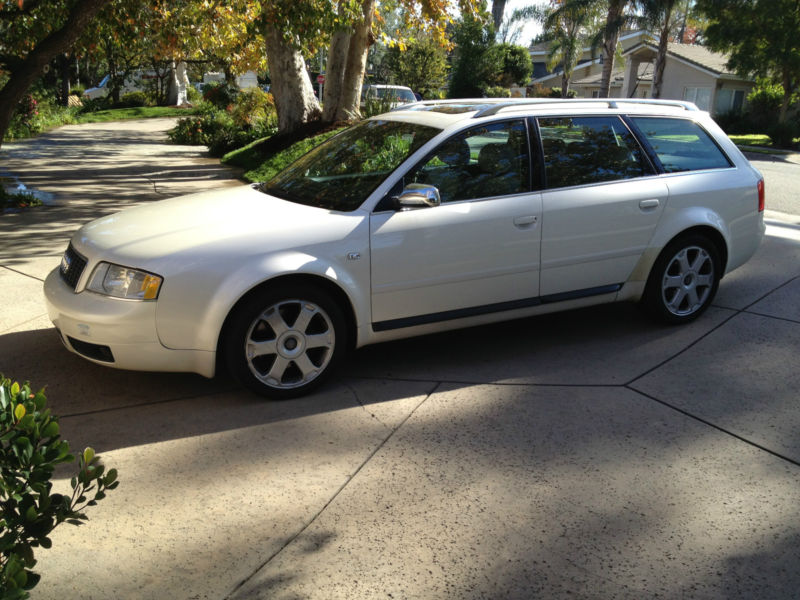 Year: 2002
Model: S6 quattro
Engine: 4.2 liter V8
Transmission: 5-speed automatic
Mileage: 136,976 mi
Price: Reserve Auction, $8,000 opening bid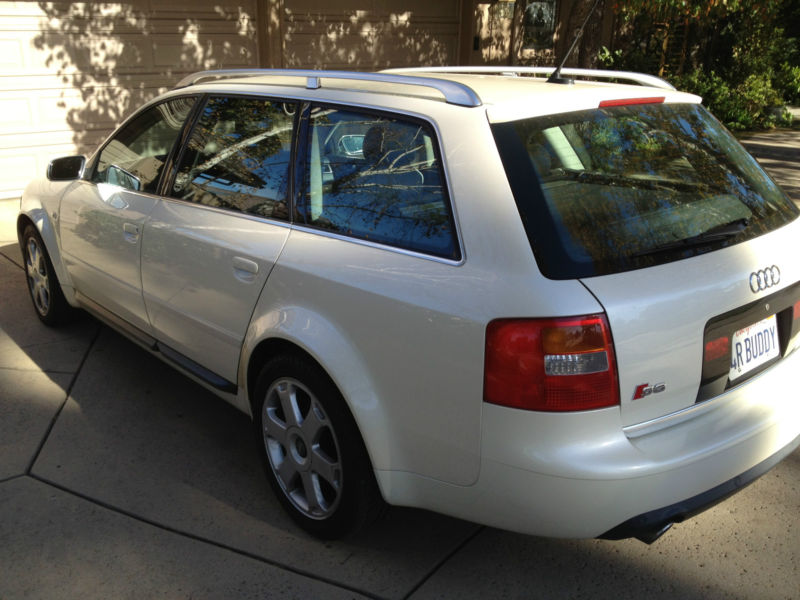 Original owner, carefully maintained with all records, So. Cal car, always garaged, smoke-free, AC, auto, GPS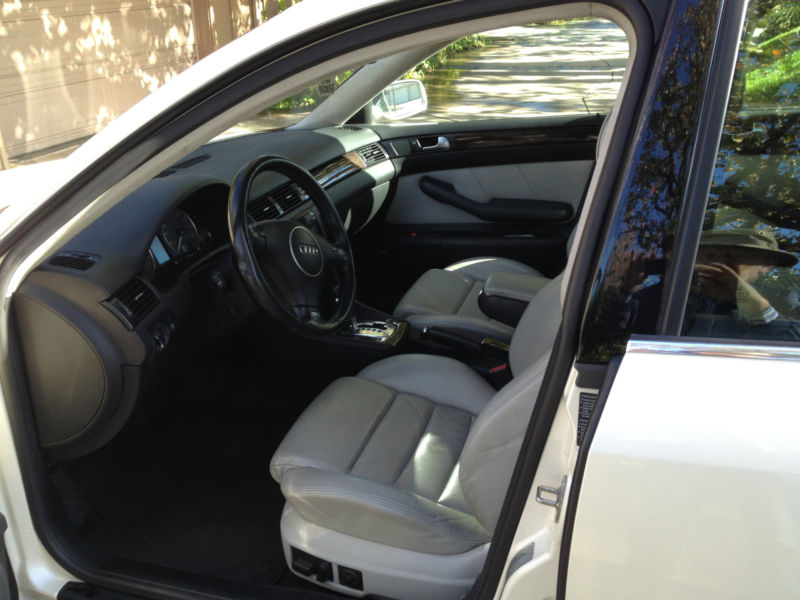 Well, there you go. Two very complicated, very expensive to maintain cars, both with zero records offered in the ad print. These cars are notoriously tough on the wallet, but like the W8s offer a unique combination of speed and practicality that few others can. I would guess that you're more likely to find some records with the one-owner Pearlesant car, but the dealer has presented the lower-mile Atlas Grey car much better. Indeed, the 03 shows little wear to its light colored leather; certainly less than the 02 shows. That said, the entry price on the 03 seems well out of line with the market. I reviewed a S6 Avant last month that had slightly more mileage, incorrect wheels but some tasteful modifcations, but that car has still failed to sell despite now being priced $6,000 less. I would say the Atlas Grey car should fetch $10,000 – $12,000, and the Pearlesant White car should stay between $8,000 and $10,000. But as many comments have noted, the entry price may just be the tip of the iceberg, so if you're serious about getting into one of these cars, get a thorough pre purchase inspection.
-Carter